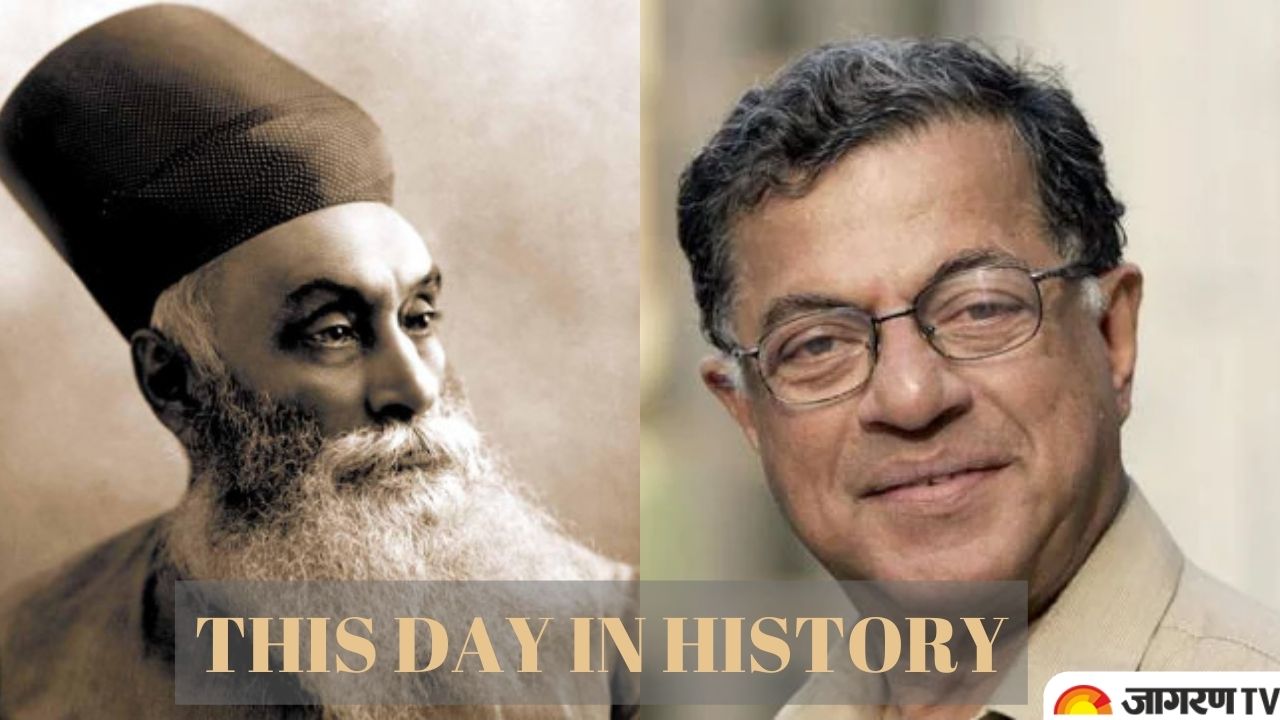 This Day in History: According to the Gregorian calendar, May 19 is the 149th day of the year and the 150th day of a leap year.
On this day let's see some important events and anniversaries. We have compiled a list of some monumental events that happened all around the world on May 19 as well as the birthdays of famous people.
10 Major Events Happened on this Day
Nana Saheb Birthday
Nana Saheb was an Indian Peshwa of the Maratha empire. He led the rebellion in Kanpur (Cawnpore) during the Great Revolt of 1857. He forced the British garrison in Kanpur to surrender, and then murdered the survivors, gaining control of Kanpur for a few days. 
 Nathuram Godse Birthday 
Nathuram Vinayak Godse is known for assassinating Mahatma Gandhi.Godse was a member of the political party, the Hindu Mahasabha, also a former member of the Rashtriya Swayamsevak Sangh (RSS).
Neelam Sanjiva Reddy Birthday
Neelam Sanjiva Reddy was an Indian politician who served as the sixth president of India. He served from 1977 to 1982. He went on to hold several key offices in independent India—as the first Chief Minister of Andhra Pradesh, a two-time Speaker of the Lok Sabha and a Union.
Girish Karnad Birthday
Girish Karnad was born on 19 May 1938  and left the world on 10 June 2019. He was an exceptional  Indian actor, film director, Kannada writer, playwright and a Rhodes Scholar. He has predominantly worked and contributed to South Indian cinema as well as Bollywood. His rise as a playwright in the 1960s, marked the coming of age of modern Indian playwriting in Kannada, just as Badal Sarkar did in Bengali, Vijay Tendulkar in Marathi, and Mohan Rakesh in Hindi. Karnad was a recipient of the 1998 Jnanpith Award, the highest literary honour conferred in India.
Ho Chi Minh Birthday
Hồ Chí Minh  commonly known as Bác Hồ was a Vietnamese revolutionary and statesman. He served as Prime Minister of Democratic Republic of Vietnam from 1945 to 1955 and President from 1945 until his death in 1969. Ideologically a Marxist–Leninist, he served as Chairman and First Secretary of the Workers' Party of Vietnam.
 Jamsetji Tata Death Anniversary
Jamsetji Tata was an Indian pioneer industrialist and the founder of the Tata Group. Jamshedji Tata is regarded as the legendary "Father of Indian Industry".  He was so influential in the world of industry that Jawaharlal Nehru referred to Tata as a One-Man Planning Commission.
Vijay Tendulkar Death Anniversary
Vijay Tendulkar was a leading Indian playwright, film and television writer. He is best known for his plays Shantata! Court Chalu Aahe (1967), Ghāshirām Kotwāl (1972), and Sakhārām Binder (1972).
National Film Board Established
n the year 1954, the Government of India constituted a national film board and also took the decision that a film production bureau, as well as a film institute, will be established. 
Thomas Alva Edison Spoke on Radio for the 1st time
In the year 1926, American inventor Thomas Alva Edison for the first time spoke on a radio. 
Balamurali Ambati in Guinness Book of World Records
In the year 1995, Balamurali Ambati, the Indian American child prodigy entered his name in the Guinness Book of World Records as the youngest doctor in the world at the age of 17.
Above are the 10 important events that happened in the history of India and the whole world. It includes major birthdays, death anniversaries, fun facts and important historical events that occurred in India as well as globally. 
For more such interesting content, daily check out This Day in History. CLICK HERE.