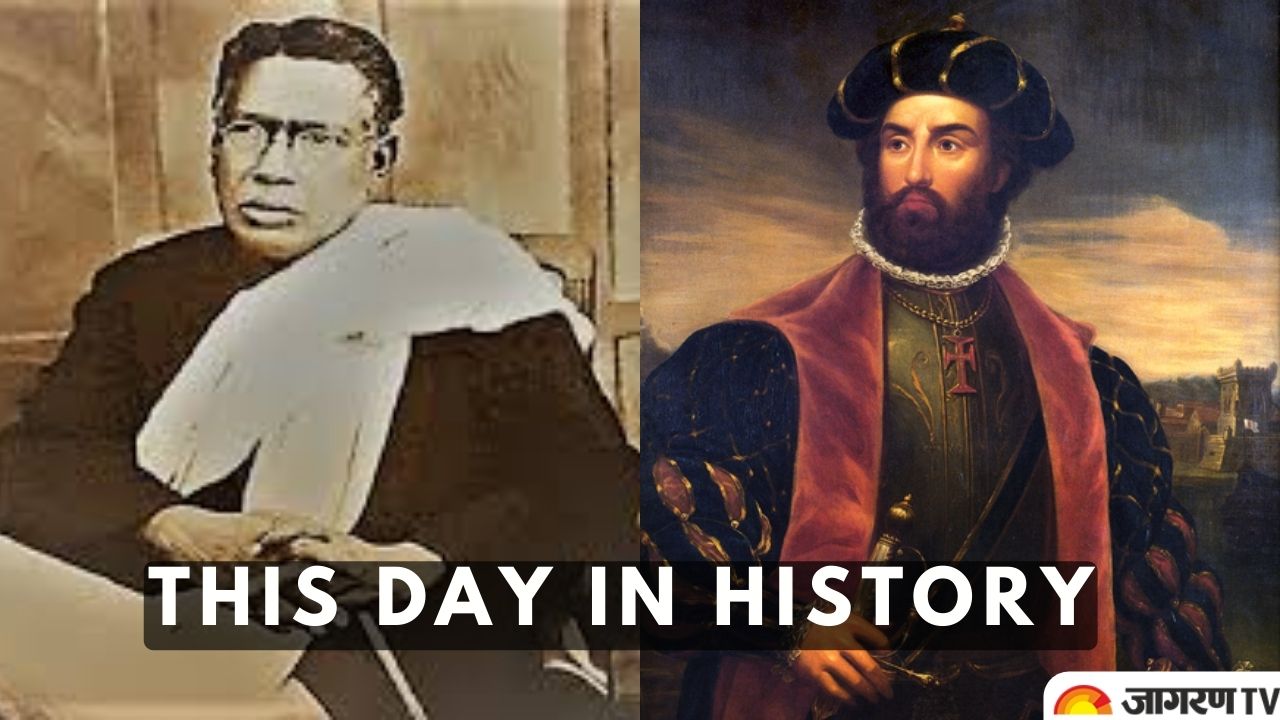 This Day in History: According to the Gregorian calendar, May 20 is the 150th day of the year and the 151st day of a leap year.
On this day let's see some important events and anniversaries. We have compiled a list of some monumental events that happened all around the world on May 20 as well as the birthdays of famous people.
10 Major Events Happened on this Day
Sumitranandan Pant's Birthday
Born on this day in 1900, Sumitranandan Pant was a prolific Indian poet. He was one of the most renowned 20th-century poets of the Hindi language. His poems are on the theme of romanticism in his poems which were inspired by nature, people and beauty within. 
John Stuart Mill's Birthday
Born on this day in 1806, John Stuart Mill was an English philosopher, political economist, Member of Parliament (MP) and civil servant. He contributed widely to social theory, political theory, and political economy. He primarily worked in Classical Liberalism. 
Malhar Rao Holkar Death Anniversary
Malhar Rao Holkar was a noble subedar of the Maratha Empire. He helped to spread the Maratha rule to northern states and was given the estate of Indore to rule by the Peshwas, during the reign of the Maratha emperor Shahu I.
Bipin Chandra Pal's Death Anniversary
Bipin Chandra Pal was a writer, social reformer and Indian independence movement freedom fighter. He was the part of  the "Lal Bal Pal" triumvirate. He was one of the main architects of the Swadeshi movement along with Sri Aurobindo and also opposed the partition of Bengal by the British colonial government.
Vasco Da Gama Arrived in Calicut
On this day in 1489, Portuguese explorer Vasco da Gama arrives at Calicut, India. He was the first European to reach India by sea.
First Indian to Climb Mount Everest
On this day in 1965, Avtar Singh Cheema became the first Indian to scale Mount Everest. 
World Bee Day
World Bee Day is observed worldwide on May 20. This day commemorates the birth of  Anton Jansa in 1734. She is considered the pioneer of beekeeping.  In December 2017, the United Nations Member States approved the proposal of Slovenia to proclaim 20 May as World Bee Day.
World Metrology Day 
World Metrology Day 2022 is celebrated annually on 20 May globally.  The day is observed on the anniversary of signing the famous Metre Convention in the year 1875 in Paris, France. 
Shakespeare's Sonnets Published
On this day in 1609, Shakespeare's Sonnets are first published in London, perhaps illicitly, by publisher Thomas Thorpe.
Cuba Independence Day
Cuba gained its independence from the United States. USA took control of the island in 1899 after defeating Spain in the Spanish-American War.
Above are the 10 important events that happened in the history of India and the whole world. It includes major birthdays, death anniversaries, fun facts and important historical events that occurred in India as well as globally. 
For more such interesting content, daily check out This Day in History. CLICK HERE.