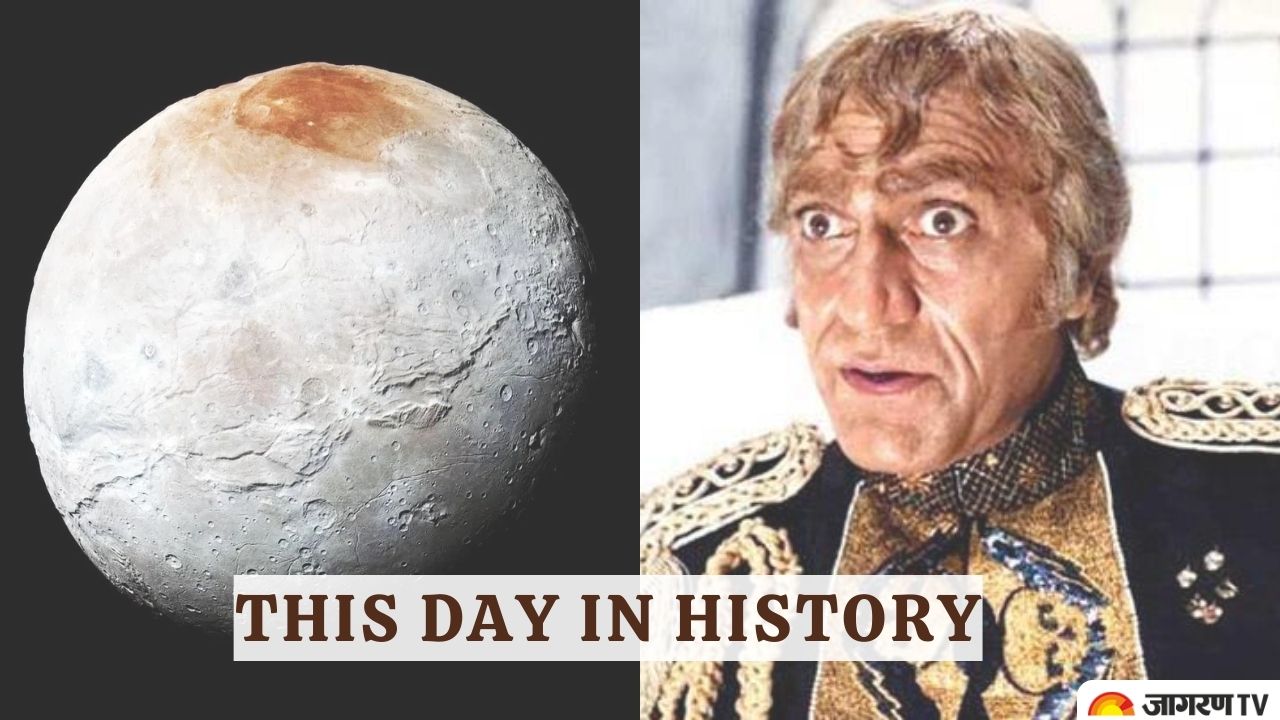 This Day in History: According to the Gregorian calendar, June 22 is the 173nd day of the year and the 174rd day of a leap year.
On this day let's see some important events and anniversaries. We have compiled a list of some monumental events that happened all around the world on 22 June as well as the birthdays of famous people.
Major Events Happened on this Day
Amrish Puri Birthday
Born on this day in 1932, Amrish Puri was an Indian actor, who was an important figure in Indian theatre and cinema. In Hindi cinema, as well as other Indian and international film industries, he is most recognised for playing legendary villainous parts. Amrish Puri is most known for his role as Mogambo in Shekhar Kapur's Hindi film Mr. India (1987) and Mola Ram in Steven Spielberg's Hollywood film Indiana Jones and the Temple of Doom (1984). He was born in Nawanshahr, Punjab, British India, on June 22, 1932.
Netaji Subhash Chandra Bose Left Congress
On this day in 1939,  Netaji Subhash Chandra Bose separated from Congress and established the Forward Bloc. The AIFB (All India Forward Bloc) is an Indian left-wing nationalist political party. It was founded in 1939 as a faction of the Indian National Congress, led by Subhas Chandra Bose. Following India's independence, the party was re-established as an independent political party.
Sweden Adopted Its Flag
In the year 1906, The flag of Sweden is adopted. Sweden's national flag is a light blue field with a yellow or gold Nordic cross (a horizontal cross reaching to the margins, with the crossbar closer to the hoist than the fly). The Nordic cross has long been associated with Christianity. The current coat of arms of Sweden, which is blue separated quarterly by a cross pattée of gold and modelled on the Danish flag, is thought to have inspired the design and colours of the Swedish flag. Since Magnus III's royal coat of arms in 1275, blue and yellow have been used as Swedish colours.
Largest Moon of Pluto Discovered
On this day in 1978, Charon, the largest moon of Pluto, was discovered. It was discovered in 1978 at the US Naval Observatory in Washington, D.C., using photographic plates from the Flagstaff Station of the US Naval Observatory (NOFS). 
Germany invades the Soviet Union
On this day in 1941, The Germans' apparently successful onslaught quickly turned into a disaster when wintry circumstances and intense Soviet opposition resulted in heavy losses and compelled them to flee.
Mount Fuji Becomes World Heritage Site
On this day in 2013, Unesco listed Japan's Mount Fuji as a World Heritage site because of its cultural value in Japanese society. The volcano is an iconic image in Japanese arts and literature and is located just outside of Tokyo.