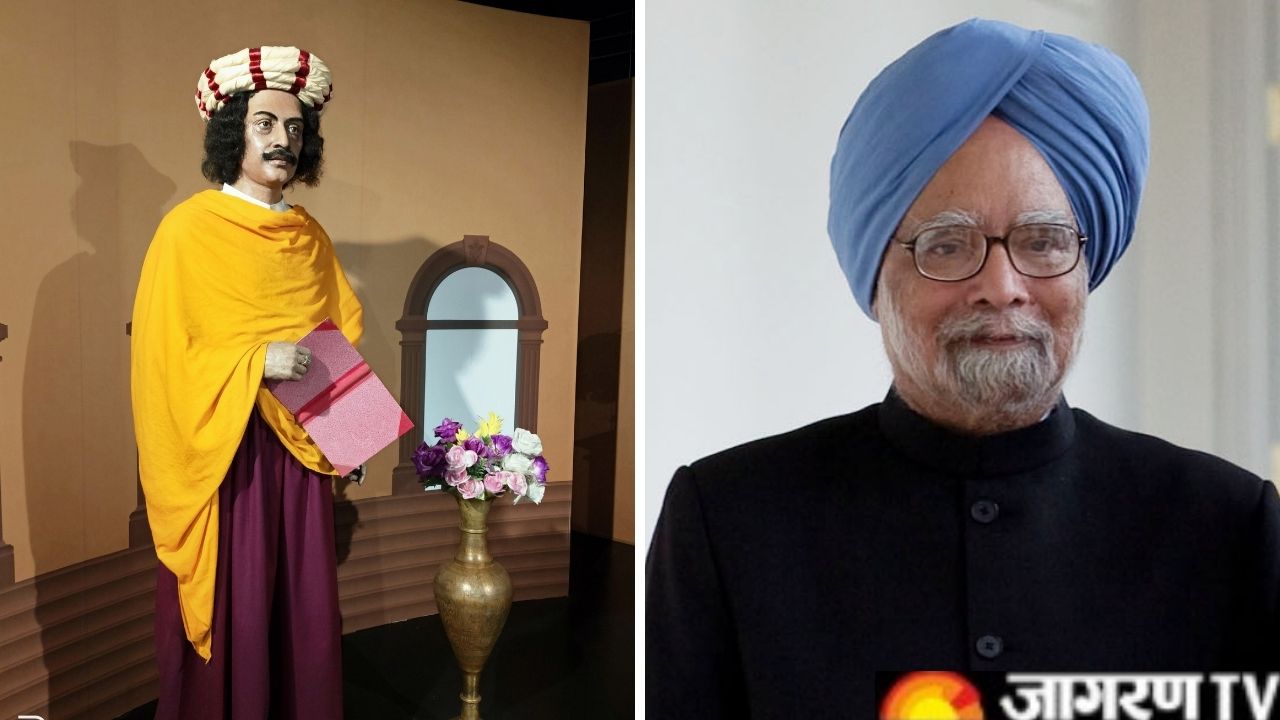 This Day in History: According to the Gregorian calendar, May 22 is the 152nd day of the year and the 153rd day of a leap year.
On this day let's see some important events and anniversaries. We have compiled a list of some monumental events that happened all around the world on May 22 as well as the birthdays of famous people.
10 Major Events Happened on this Day
1545: Sher Shah Suri death anniversary
Sher Shah Suri was the founder of the Suri Empire in India, with its capital in Sasaram in modern-day Bihar. He introduced the currency of rupee. An ethnic Pashtun ruler, Sher Shah took control of the Mughal Empire in 1540. After his accidental death in 1545, his son Islam Shah became his successor.
1772: Ram Mohan Roy's birth anniversary
Raja Rammohun Roy, one of the socio-religious reformers, was born on this day in 1772. He started the Brahmo Samaj movement and raised his voice against evils like child marriage and sati system.
1933: World Trade Day/National Maritime Day 1st celebrated
In 1933, Congress declared National Maritime Day to commemorate the American steamship Savannah's voyage from the United States to England, marking the first successful crossing of the Atlantic Ocean with steam propulsion. During World War II more than 250,000 members of the American Merchant Marine served their country, with more than 6,700 giving their lives, hundreds being detained as prisoners of war and more than 800 U.S. merchant ships being sunk or damaged.
1939: Adolf Hitler and Benito Mussolini sign "Pact of Steel" in Berlin, Germany
Pact of Steel, Alliance between Germany and Italy. Signed by Adolf Hitler and Benito Mussolini on May 22, 1939, it formalized the 1936 Rome-Berlin Axis agreement, linking the two countries politically and militarily.
1992: India launches its Agni rocket.
It was appropriately titled. Agni. On May 22, at exactly 7.17 a.m., Agni erupted into a chariot of fire, propelling India into an elite club controlled by the world's technical and military behemoths. Agni, India's first Intermediate Range Ballistic Missile (IRBM), has been postponed twice before launch at the Chandipur Interim Test Range on the Orissa coast.
1963: India's first glider Rohini took off.
The Civil Aviation Department RG-1 Rohini is an Indian two-seat training sailplane of the 1960s. A high-winged wooden monoplane, with side-by-side seating;at least 107 were built.
1984: Bachendri Pal became the first Indian woman to conquer Everest, the world's highest peak.
Bachendri Pal became India's first woman mountaineer to conquer Mt Everest on May 23, 1984. She has been awarded with Padma Shri, Arjuna Award, and many more. She has also published her autobiography- "Everest- My journey to the Top" through National Book Trust, Delhi.
2004: Manmohan Singh becomes the 13th Prime Minister of India.
Manmohan Singh is an Indian economist and statesman who was the 13th prime minister of India from 2004 to 2014. He is also the longest serving prime minister after Jawaharlal Nehru and Indira Gandhi. A member of the Indian National Congress, Singh was the first Sikh prime minister of India. He was also the first prime minister since Jawaharlal Nehru to be re-elected after completing a full five-year term.
2010: Air India Express Boeing 737 crashed while landing in Mangalore. In which 158 people died.
Air India Express Flight 812 overshot the runway on landing at Mangalore International Airport. It fell over a cliff and burst into flames. The 737 is the world's most widely flown aircraft.
2012: The world's tallest tower is opened to the public
At 643 meters (2080 feet), the Tokyo Skytree in Japan's capital city is also the second tallest structure in the world after Burj Khalifa in Dubai. Its prime purpose is relaying TV and radio signals.
Above are the 10 important events that happened in the history of India and the whole world. It includes major birthdays, death anniversaries, fun facts and important historical events that occurred in India as well as globally. 
For more such interesting content, daily check out This Day in History. CLICK HERE.