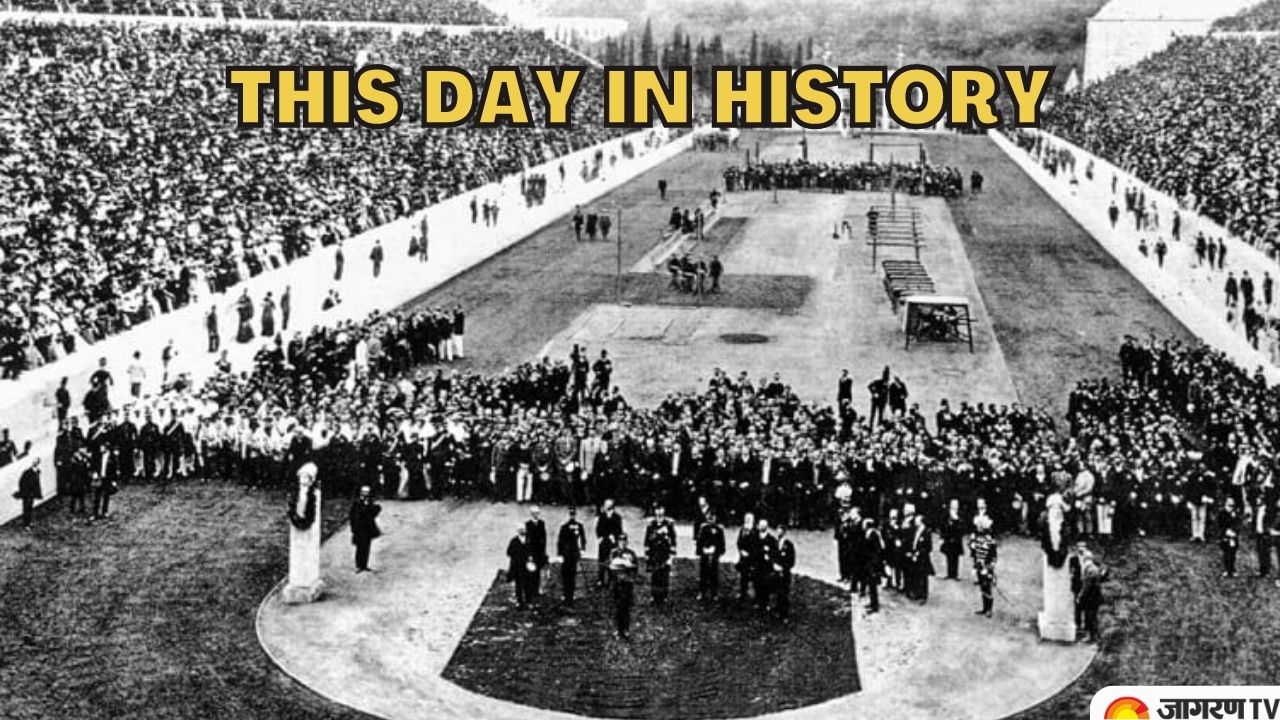 This Day in History: According to the Gregorian calendar, June 23 is the 174th day of the year and the 175th day of a leap year.
On this day let's see some important events and anniversaries. We have compiled a list of some monumental events that happened all around the world on 23 June as well as the birthdays of famous people.
Major Events Happened on this Day
Shah Shuja Birthday
Born on this day in 1616, Shah Shuja was the second son of the Mughal Emperor Shah Jahan and Empress Mumtaz Mahal. He served as the governor of Bengal and Odisha, with Dhaka, in what is now Bangladesh, serving as his capital. Shuja's siblings were Jahanara Begum, Dara Shikoh, Roshanara Begum, Aurangzeb, Murad Baksh, Gauhara Begum and others.
Nanasaheb Peshwa(Balaji Baji Rao) Death Anniversary
On this day in 1761, Nanasaheb Peshwa died. He was a Peshwa of the Maratha Empire in India. After the passing of his legendary father, the Peshwa Bajirao I, he was named Peshwa in 1740. The Chhatrapati (Maratha Emperor) was only a symbolic figurehead during his rule. At the same time, the Maratha empire began to change into a confederacy, where certain chiefs—like the Bhonsles of Nagpur kingdom, the Scindias, and the Holkars—became more dominant. The Maratha region achieved its pinnacle under Balaji Rao's rule. However, the Maratha Empire's various chiefs oversaw a sizable portion of its expansion.
Sanjay Gandhi Death Annievrsary
On this day 1980, Sanjay Gandhi, who was an Indian politician and the son of Indira Gandhi paased away. He belonged to the Nehru–Gandhi family, the Lok Sabha, and the parliament. He was widely anticipated to succeed his mother as the leader of the Indian National Congress during his lifetime, but after his untimely death in a plane crash, their older brother Rajiv took over as their mother's political heir and became India's Prime Minister after her assassination. Both his son Varun Gandhi and wife Maneka Gandhi are Bharatiya Janata Party representatives.
International Widow's Day
Since 2011, June 23 has been recognised as "International Widows' Day" in an effort to raise awareness of widows' silenced voices, highlight their concerns, and mobilise the support they require during trying times.
The United Nations has ratified International Widows Day as a day of action to address the poverty and injustice that millions of widows and their dependents experience globally.
International Olympics Day 
In the year 1894, The International Olympic Committee was established in the presidency of Demetrios Vikelas in Lausanne, Switzerland. Since then this day is celebrated all over the world as the International Olympics Day.