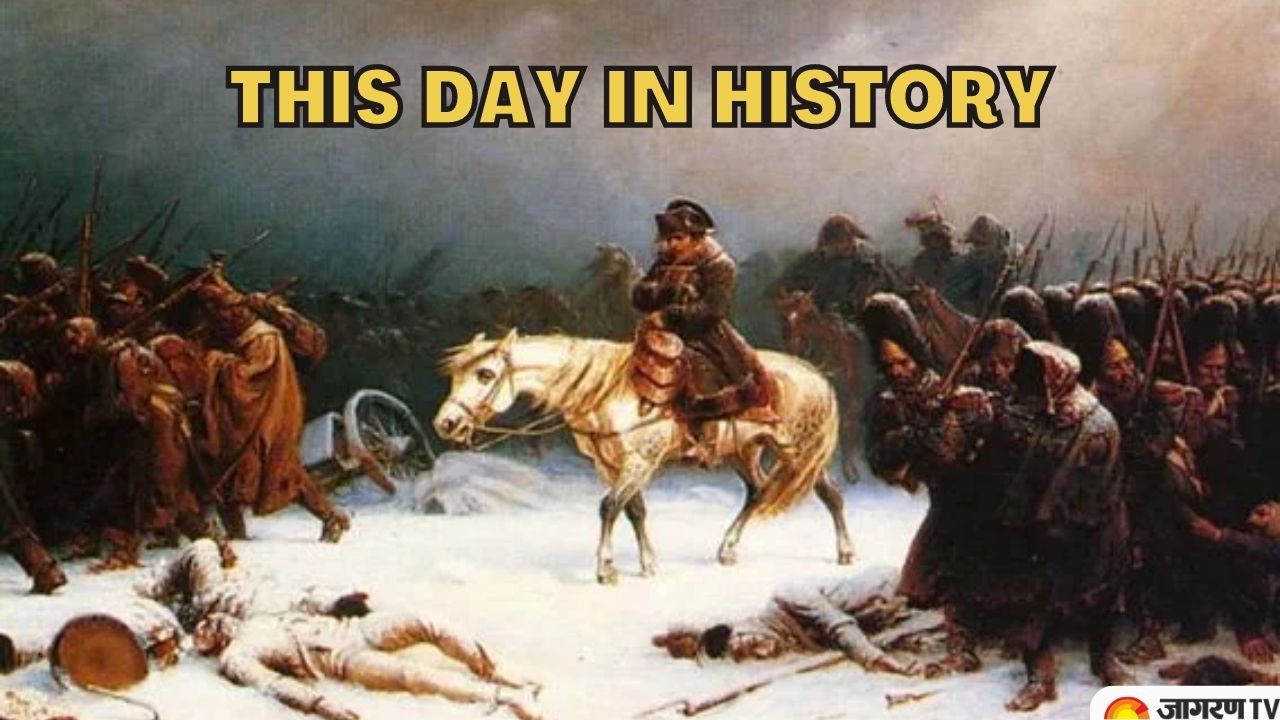 This Day in History: According to the Gregorian calendar, June 24 is the 175th day of the year and the 176th day of a leap year.
On this day let's see some important events and anniversaries. We have compiled a list of some monumental events that happened all around the world on 24 June as well as the birthdays of famous people.
Major Events Happened on this Day
Gautam Adani Birthday
Born on this day in 1962, Gautam Adani is an Indian billionaire industrialist who is the chairman and founder of the Adani Group. The Adani Foundation, which is presided over by Adani's wife Priti Adani, is also headed by her. He was the second richest person in India and Asia as of June 17, 2022, and the ninth richest person in the world, according to Forbes and Bloomberg Billionaires Index, with a net worth of US$92.7 billion.
Lionel Messi Birthday
Born on this day in 1987, popularly known as Leo Messi, is an Argentine professional football player who captains the Argentina national team in addition to playing forward for Ligue 1 club Paris Saint-Germain. 
Anita Desai Birthday
Anita Desai, formerly known as Anita Mazumdar, is an Indian author of novels and the Emerita John E. Burchard Professor of Humanities at MIT. She has three times been named to the Booker Prize shortlist as a writer. For her book Fire on the Mountain, she was given a Sahitya Akademi Award by India's National Academy of Letters in 1978. For The Village by the Sea, she was awarded the British Guardian Prize. A collection of short stories titled Games at Twilight as well as The Peacock, Voices in the City, Fire on the Mountain, and more. She is a Fellow of the Royal Society of Literature in London and serves on the Lalit Kala Akademi's advisory council.
V.V Giri Death Anniversary
Varahagiri Venkata Giri was an Indian politician and activist who served as the country's third vice president from May 13, 1967, to May 3, 1969, and as its fourth president from August 24, 1969, to August 24, 1974. As an independent candidate, he was the lone president to win. In 1974, Fakhruddin Ali Ahmed took over as president. In 1975, after serving his whole tenure, the Indian government awarded Giri the Bharat Ratna. On June 24, 1980, Giri passed away.
Napoleon Invaded Russia
On this day in 1812, French dictator Napoleon Bonaparte launched an invasion of Russia with an army of three and a half million. With 600,000 soldiers from his Grand Army, French Emperor Napoleon launched an unsuccessful invasion of Russia after amassing his troops in Poland in the spring to terrify Russian Tsar Alexander I.
HF 24 Supersonic Fighter Aircraft Launched 
On this day in 1961, India's first indigenous HF 24 supersonic fighter aircraft took off on this day.