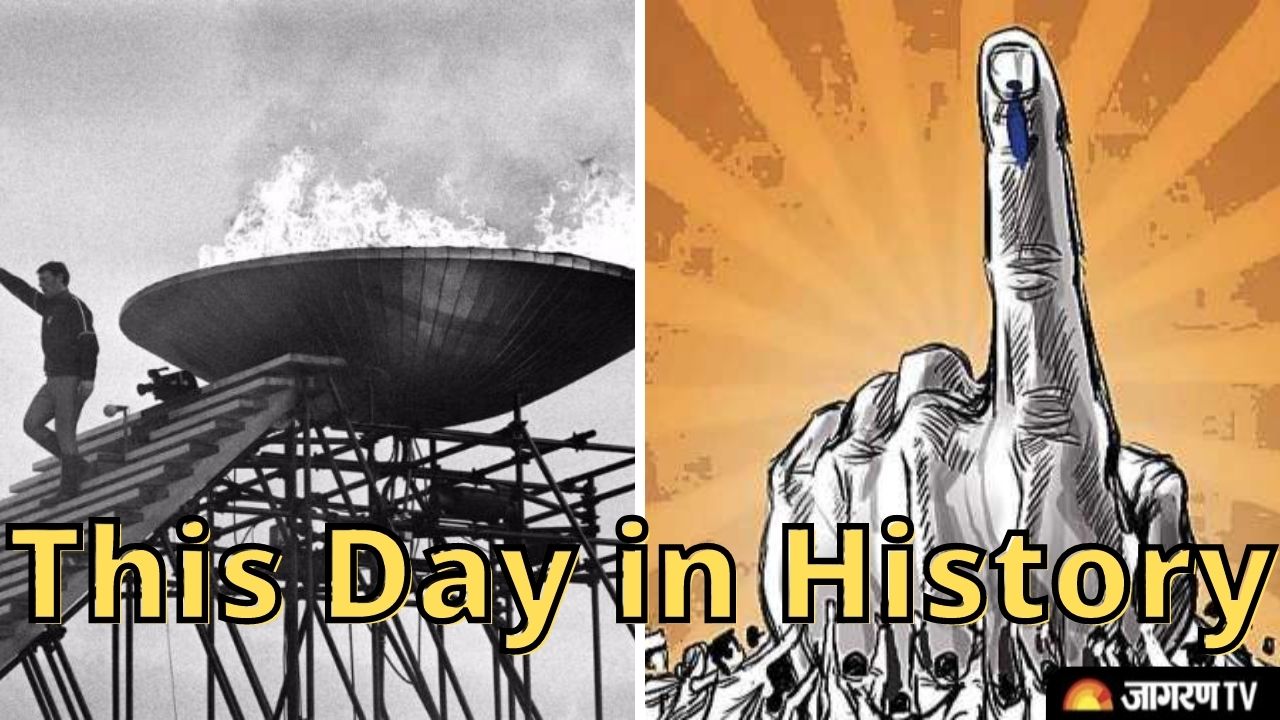 This Day in History: According to the Gregorian calendar, January 25 is the 25th day of the year and the 25th day in a leap year.

On this day let's see some important events and anniversaries. We have compiled a list of some monumental events that happened all around the world on 25 January as well as birthdays of famous people.
10 Major Events Happened Today in History
Michael Madhusudan Dutt Birthday
On this day in 1824, Bengali poet and playwright, Michael Madhusudan Dutt was born. Dutt was greatly influenced by the literary works of William Wordsworth and John Milton. He became the face of the Bengal Renaissance.
 Kavita Krishnamurthy Birthday
Born in 1958, Kavita Krishnamurthy is an Indian film playback singer who has sung many songs in Hindi, Telugu, Marathi, English, Tamil, Malayalam, Gujarati, Kannada and Urdu. 
Cheteshwar Pujara Birthday
Cheteshwar Pujara is an Indian international cricketer who plays Test cricket for Indian national team. He represents Saurashtra in domestic cricket. 
First Winter Olympics in France
In 1924 in Chamonix, the first Winter Olympics was held in Chamonix, France.It is officially known as the I Olympic Winter Games.the sports were held at the foot of Mont Blanc in Chamonix, and Haute-Savoie, France between 25 January and 5 February 1924.
Himachal Pradesh became 18th state of India
 In 1971,  Himachal Pradesh became a full-fledged 18th Indian union state. The State of Himachal Pradesh Act was passed by Parliament and the new state came into being on 25 January 1971. Thus Himachal was the eighteenth state of the Indian Union.
Acharya Vinobha Bhave got Bharat Ratna 
Vinayak Narahari "Vinoba" Bhave was an Indian advocate of nonviolence and human rights. He is best known for the Bhoodan Movement. He is considered a National Teacher of India and the spiritual successor of Mahatma Gandhi. In 1983, he got Bharat Ratna India's highest award.
National Tourism Day
This day is celebrated as the National Tourism Day in India. This day has been marked by the government in order to promote tourism in the nation. It is dedicated to educate and inform people about the vital role of tourism in the country and how it plays a crucial role in the Indian economy
National Voters Day
25th January is the foundation day of the Election Commission of India (ECI) which came into existence in 1950. This day was first celebrated in 2011 to encourage young voters to take part in the electoral process. No doubt it is the day to celebrate the right to vote and also the democracy of India. Election Commission's main objective is to increase the enrolment of voters, especially the eligible ones.
First Emmy Awards Presented
In 1949, the first Emmy Awards were presented. Initially, there were only six categories, and nominated shows were limited to those that aired in Los Angeles, USA.
Virginia Woolf Birthday
Virginia Woolf was a British writer, who made an original contribution to the form of the novel and was one of the most-distinguished critics of her time.




Above are the 10 most important events that happened in the history of India and the whole world. It includes major birthdays, death anniversaries, fun facts and important historical events that occurred in India as well as globally. 
For more such interesting content, daily check out This Day in History. CLICK HERE.