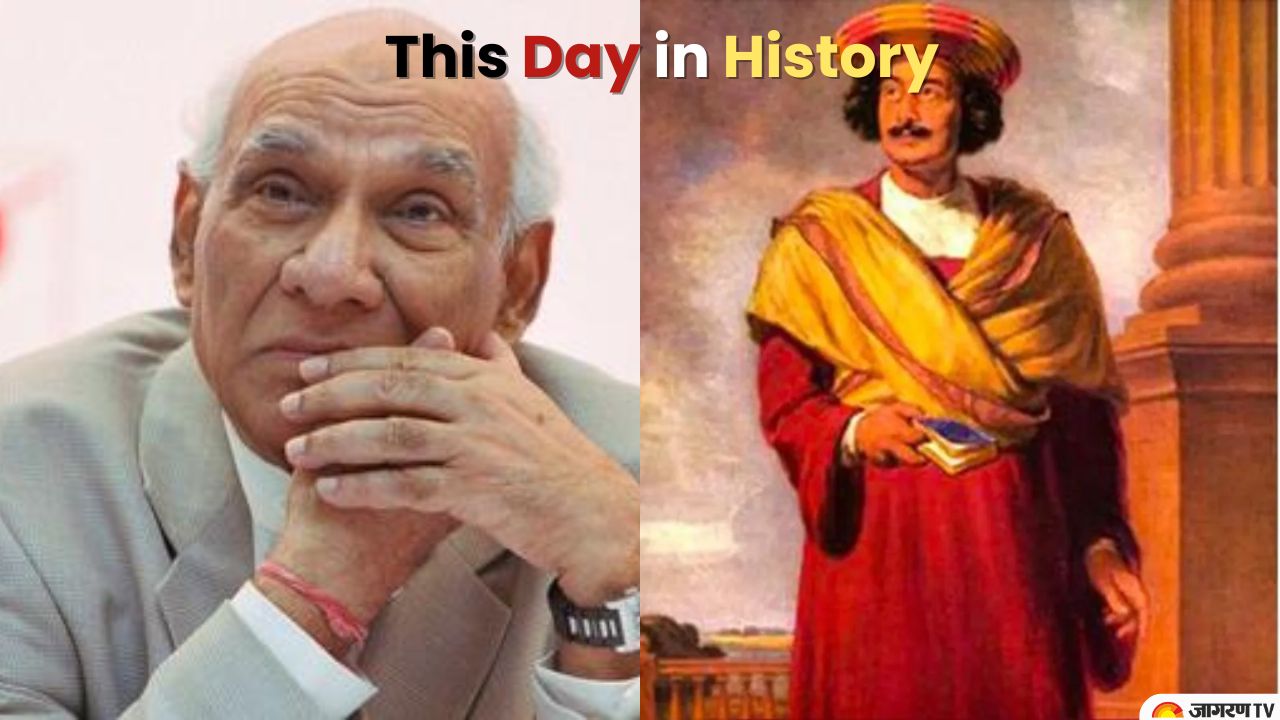 This Day in History: According to the Gregorian calendar, 27 September is the 270th day of the year and the 271st day of a leap year.
On this day let's see some important events and anniversaries. We have compiled a list of some monumental events that happened worldwide on 27 September as well as the birthdays of famous people.
Major Events Happened on this Day
Yash Chopra Birthday
Born on this day in 1932, Yash Chopra was an Indian director and film producer who worked in Hindi films. Chopra was the recipient of several awards, including 6 National Film Awards and 8 Filmfare Awards.  the Government of India honoured him with the Dadasaheb Phalke Award in 2001, and the Padma Bhushan in 2005. 
Ram Mohan Roy Death Anniversary
On this day in 1833, Ram Mohan Roy who was one of the founders of the Brahmo Sabha, the precursor of the Brahmo Samaj passed away. Akbar II, the Mughal emperor, bestowed the title "Raja" upon him. His impact might be felt in the areas of politics, government, education, and religion. He was known for his efforts to abolish the practices of sati and child marriage.  Many historians regard Roy as the "Father of the Bengal Renaissance."
Mahendra Kapoor Death Anniversary
On this day in 2008, Mahendra Kapoor who was a famous playback singer of Hindi films passed away. He sang particularly memorable songs in BR Chopra's films Humraaz, Gumrah, Dhool Ka Phool, Waqt, Dhoond. Music composer Ravi composed music for most of these films. In 1968, he received the Best Playback Singer award for Upkar's well-known song Mere Desh Ki Dharti Sona Ugle. Apart from this important honour, he received the Filmfare Award in 1963 He was later awarded the Padma Shri and the Maharashtra Government's Lata Mangeshkar Award. 
World Tourism Day
World Tourism Day is celebrated every year on this day to spread awareness among the international community of the importance of tourism and its social, cultural, political and economic value.
Norman Conquest Begun
William, duke of Normandy, boarded his troops and set sail for the southeast coast of England on this day in 1066 after being delayed by inclement weather. This event would go down in history as the Norman Conquest.