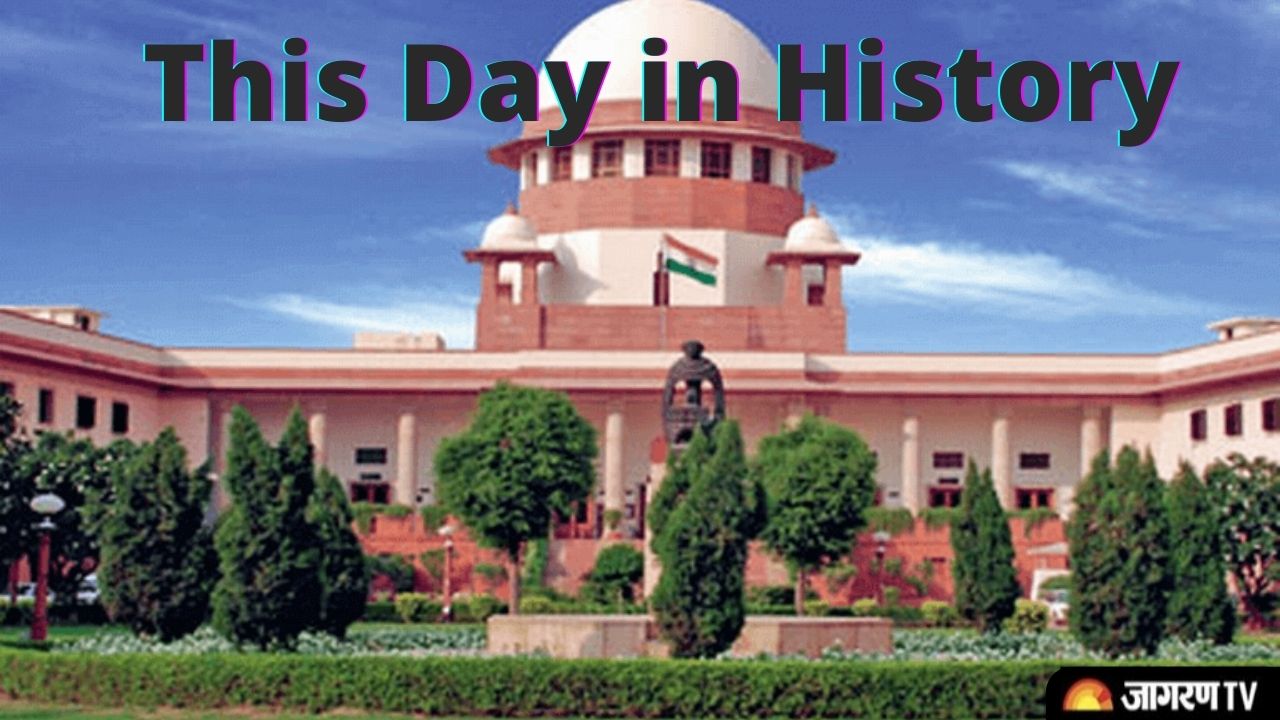 This Day in History:
 According to the Gregorian calendar, January 28 is the 28th day of the year and the 28th day in a leap year.
On this day let's see some important events and anniversaries. We have compiled a list of some monumental events that happened all around the world on 28 January as well as birthdays of famous people. 
10 Major Events Happened Today in History
 Birthdays On This Day
Lala Lajpat Rai
Lala Lajpat Rai was an Indian freedom fighter. He played an immensely vital role in the Indian Independence movement. Popularly known as Punjab Kesari, he was one of the three members of the Lal Bal Pal triumvirate.
K. M. Cariappa
Born in 1899, K. M. Cariappa is the First Indian commander-in-chief (C-in-C) of the Indian Army. In 1947, he also led Indian forces on the Western Front during the Indo-Pakistani War.
Raja Ramanna
Raja Ramanna was an Indian physicist who is best known for his role in the nuclear program of India. He was a recipient of Padma Vibhushan, India's second-highest civilian award.
Pandit Jasraj
Pandit Jasraj was a world-famous Indian classical vocalist. He belonged to the Mewati Gharana. He was a recipient of Padma Vibhushan in 2000. Jasraj taught music to many amateur and professional students in India, Canada, Europe and the United States of America.
 Suman Kalyanpur
Often mistaken to Lata Mangeshkar,  Suman Kalyanpur is an Indian playback singer. She is one of the best-known and most respected playback singers. She recorded songs for movies in several languages, Hindi, Assamese, Gujarati, Marathi,  Kannada, Maithili, Rajasthani, Bengali, Odia, Punjabi and Bhojpuri. 
Important Events Happened On This Day
Data Protection Day
Data Privacy Day raises awareness about the importance of online privacy and data protection. Several events are organised on this day. Stay Safe Online that is powered by the National Cyber Security Alliance, organise an event in which students, teachers, parents and professionals participate and highlight the importance of protecting the privacy of personal information online.
 Supreme Court in India Formed
The Supreme Court of India is the supreme judicial body of India. It is the highest court of the Republic of India under the Indian constitution. It is the most senior constitutional court and has the power of judicial review. The Chief Justice of India is the head and chief judge of the Supreme Court.
Death Anniversary of Gangadhar V. Chittal
Gangadhar V. Chittal was a Kannada poet and recipient of the Karnataka Sahitya Academy award. He also held several administrative positions for the Government of India and audited several Indian Embassies and Consulates.
Explosion of the space shuttle Challenger
In 1986, the U.S. space shuttle Challenger exploded 73 seconds after liftoff from Florida. The tragic incident killed all seven aboard, including a schoolteacher who had been chosen as the first American civilian to travel in space.
Jane Austen's novel, Pride and Prejudice Published
In 1813 on this day,  one of the best-known works of English literature by Jane Austen, Pride and Prejudice,  was published. The novel was sold about 20 million times. It has been adapted into numerous films. 
Above are the 10 most important events that happened in the history of India and the whole world. It includes major birthdays, death anniversaries, fun facts and important historical events that occurred in India as well as globally. 
For more such interesting content, daily check out This Day in History. CLICK HERE.