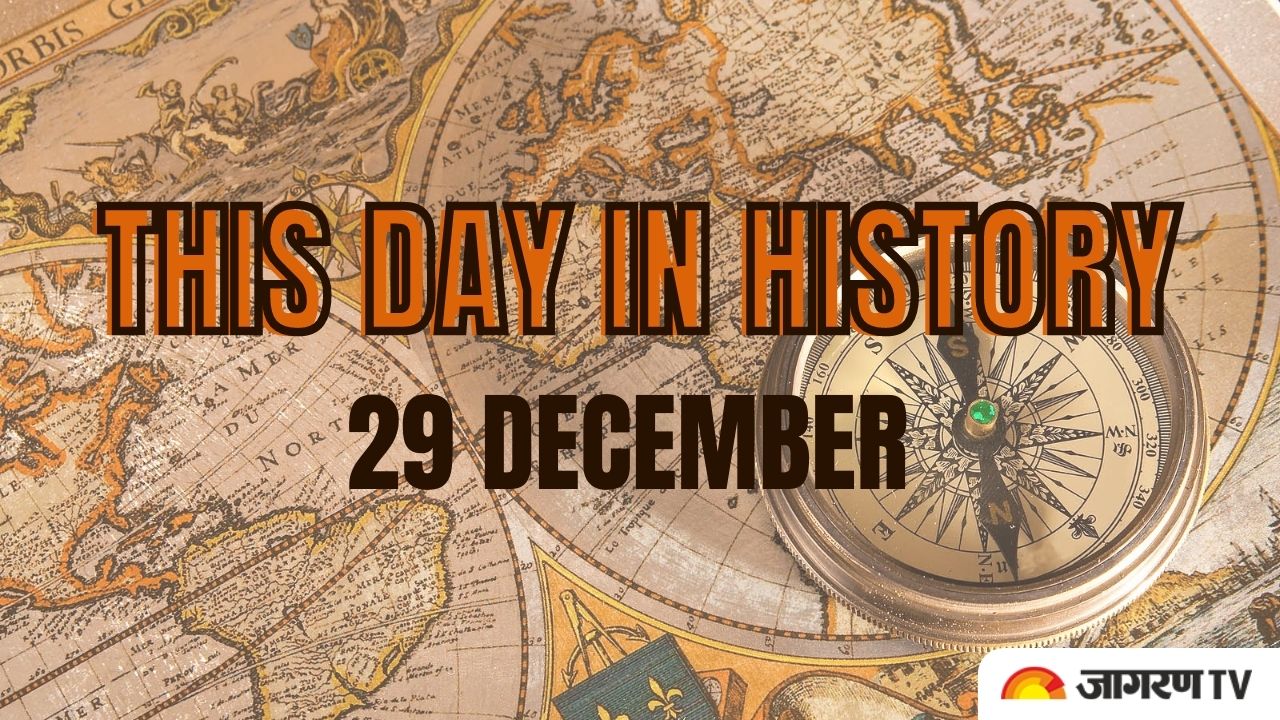 This Day in History: According to the Gregorian calendar, December 29 is the 363rd day of the year and the 364st in a leap year. From today only 2 days remain to celebrate the New Year 2022. 
Today the major event is the establishment of Ireland as a separate country. We will also look at the birthdays of famous actors and directors like Rajesh Khanna and the famous Ramayana serial creator, Ramanand Sagar.
On this day let's see some important events and anniversaries. We have compiled a list of some monumental events that happened all around the world on 29 December as well as birthdays of famous people.
10 Major Events Happened Today in History 
Thomas Becket assassination
In 1170 English Archbishop of Canterbury, Sir Thomas Becket was assassinated before the high altar of Canterbury Cathedral by four knights. These four knights were William de Tracy, Reginald Fitzurse, Hugh de Morville and Richard le Breton and belonged to the court of King Henry II. 
Birth Anniversary of Ramanand Sagar
Ramanand Sagar was a famous Indian film director. He is most known for making the Indian epic, Ramayan television series, starring Arun Govil as Lord Rama and Deepika Chikhalia as Seeta. This TV serial was then widely gained popularity and watched by the entire country.

Birth Anniversary of Rajesh Khanna 
Rajesh Khanna was an Indian actor, movie producer and politician. He primarily worked in Hindi films. His active years were 1969 to 1971. He was amongst He was the highest-paid actor in Hindi cinema during the 1960s.
Sunil Gavaskar beats Don Bradman's record
Sunil Gavaskar is an Indian cricket opening batsman. He scored an unbeaten 236 is drawn 6th Test v West Indies at Chennai. It was his 4th Test double century and 30th century of all matches. Don Bradman's record of 29 centuries was broken by him that day.
Rajiv Gandhi Won Elections
In 1984, Indian Prime Minister Rajiv Gandhi claims a glorious victory in parliamentary elections with a majority.
Ireland Established
In 1937, A new constitution was established. The name changed from Irish Free state to Ireland. The Anglo-Irish Treaty was signed in 1921.
Birth Anniversary of cricketer Syed Mujtaba Hussain Kirmani
Syed Mujtaba Hussain Kirmani was born in1949. He played cricket for India and Karnataka as a wicket-keeper. 
Independence Day of Mongolia
In 1911,  Mongolia gains independence from the Qing dynasty. After independence 8th Jebtsundamba Khutughtu was made the Khagan of Mongolia. This is the 30th independence day.
Two-nation theory introduced
In 1930, the presidential address of  Sir Muhammad Iqbal took place in Allahabad. He introduced the two-nation theory and outlines the idea for the creation of Pakistan.
Japan renounces its Naval treaties
In 1934, Japan renounces the Washington Naval Treaty of 1922 and the London Naval Treaty of 1930.
Above are the 10 most important events that happened in the history of India and the whole world. It includes major birthdays, death anniversaries, fun facts and important historical events that occurred in India as well as globally.