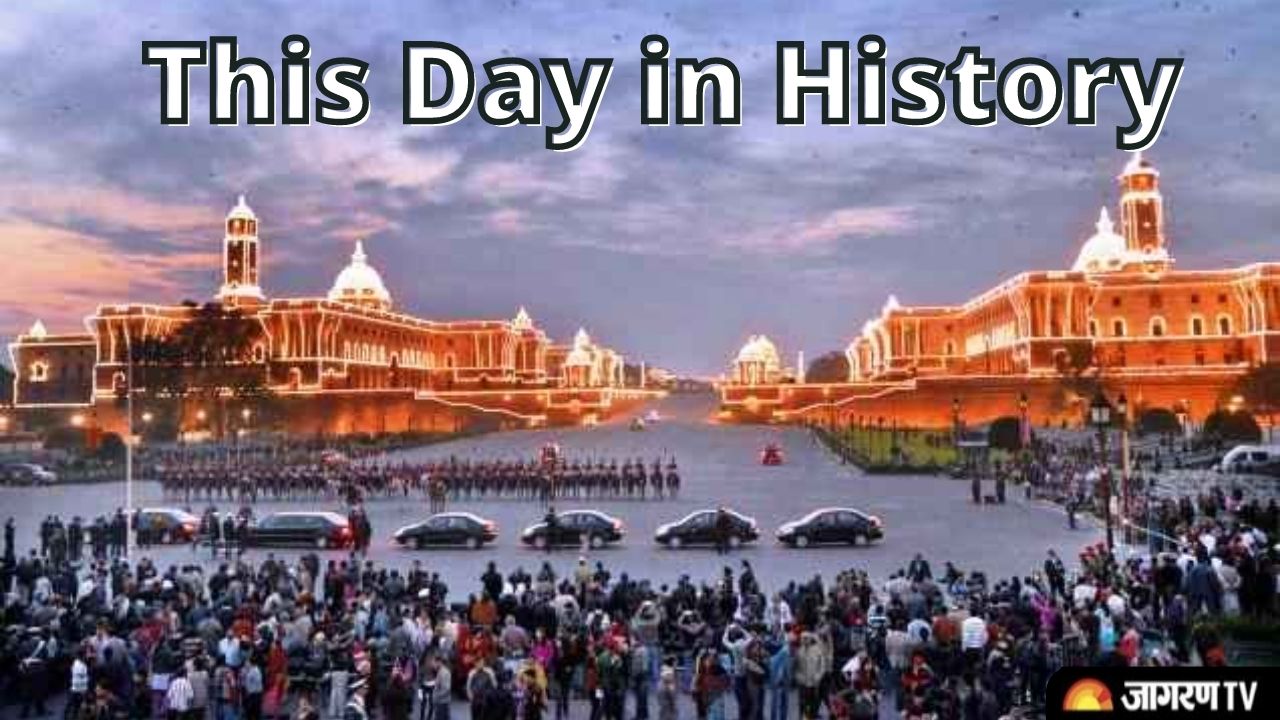 This Day in History:
 According to the Gregorian calendar, January 29 is the 29th day of the year and the 29th day in a leap year.
On this day let's see some important events and anniversaries. We have compiled a list of some monumental events that happened all around the world on 29 January as well as birthdays of famous people. 
10 Major Events Happened Today in History
Beating the Retreat Ceremony
The closing ceremony of Republic Day is mainly called the Beating the Retreat Ceremony. This word is mainly used for the army only. It is also considered a symbol of the army returning to its barracks. It is believed that when the armies returned after ending the war and after coming back from the battlefield, they kept their weapons and weapons. Usually, the army returned to its camp only at sunset. During this, the flags were taken down. This is called the Beating Retreat. This ceremony is a glimpse of the past. 
Balantrapu Rajanikanta Rao Birthday
Balantrapu Rajanikanta Rao was an Indian writer, composer and poet in the Telugu language. He was the son of Balantrapu Venkatarao, one of modern Telugu poet-duo "Kavi Rajahamsa" Venkata Parvateswara Kavulu. He won several national and state-level awards for his work. 
Gauri Lankesh Birthday
Gauri Lankesh was born on this day in 1962. She was an Indian journalist-turned-activist from Bangalore, Karnataka. She worked as an editor in Lankesh Patrike, a Kannada weekly started by her father P. Lankesh, and ran her own weekly called Gauri Lankesh Patrike. 
First Newspaper in India - J.A. Hickeys Bengal Gazette
In 1781, First Newspaper in India, J.A. Hickeys Bengal Gazette began. It was an English-language weekly newspaper published in Calcutta, then the capital of British India. It was the first newspaper printed in Asia and was published for two years, between 1780 and 1782. Later, East India Company seized the newspaper's types and printing press.
Subhash Chandra Bose became President of Indian National Congress.
In 1938, Subhash Chandra Bose became President of the Indian National CongressHe also led an Indian national force from abroad against the Western powers during World War II.
Battle of Khanwa
In 1595, Babur, the founder of the Mughal Empire in India, defeated the Rana Sanga king of Mewar and captured the fort of Chanderi. The victory in the battle consolidated the new Mughal dynasty in India
Sangeet Natak Akademi established
Sangeet Natak Akademi also known as The National Academy of Music, Dance and Drama is the national level academy for performing arts set up by the Government of India.
Shakespeare's Play "Romeo and Juliet"  first performed
On this day in 1595, William Shakespeare's play "Romeo and Juliet" is thought to have been first performed.
India's first jumbo train commenced
In 1979, India's first jumbo train (two-engined) Tamil Nadu Express departed from New Delhi station for Madras.
World Leprosy Day
World Leprosy Day is observed internationally every year on this day to increase public awareness of Leprosy or Hansen's Disease. 
Above are the 10 most important events that happened in the history of India and the whole world. It includes major birthdays, death anniversaries, fun facts and important historical events that occurred in India as well as globally. 
For more such interesting content, daily check out This Day in History. CLICK HERE.