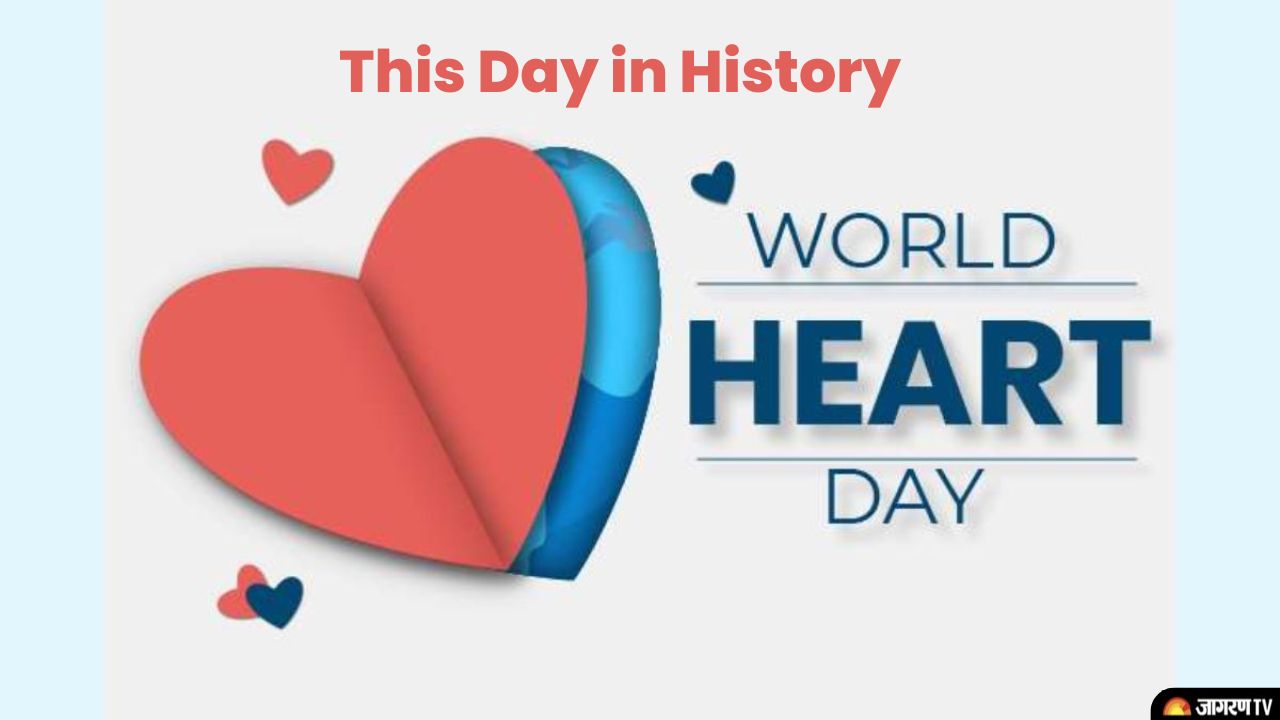 This Day in History: According to the Gregorian calendar, 29 September is the 272st day of the year and the 273nd day of a leap year.
On this day let's see some important events and anniversaries. We have compiled a list of some monumental events that happened worldwide on 29 September as well as the birthdays of famous people.
Major Events Happened on this Day
Mehmood Ali Birthday
Born on this day in 1932, popularly known simply as Mehmood, was an Indian actor, singer, director, and producer best known for playing comic roles in Hindi films. During his career of more than four decades, he worked in over 300 Hindi films. Ali is known as India's national comedian. Mehmood received 25 Nominations for film fare awards, 19 for 'Best Performance in a Comic Role', while the awards started in 1954, awards for the best comedian category started only in 1967. 
Matangini Hazara Death Anniversary
On this day in 1942,Matangini Hazara who was the heroines of Bengal who sacrificed her life for the independence of India died. Her name is taken with great respect in Indian history. Matangini Hazara was a widowed woman. But when the occasion came, he had shown indomitable bravery and courage. Under the 'Quit India Movement', the armed British army asked the agitators to stop. Matangini Hazara, showing courage, took the national flag in her hands and came to the forefront of the procession. At the same time, bullets were fired at her, and this heroine sacrificed her life for the country.
World Heart Day
This day is celebrated as World Heart Day every year on this day. Due to a chaotic lifestyle and unbalanced diet, the number of victims of heart disease has increased rapidly across the world. In the fast-paced life, people do not get a chance to pay attention to their health, Due to many reasons like stress, fatigue, pollution etc., it is difficult for this very important blood exchange organ to do its work, that is why 'World Heart Day' awakens the feeling among people that they should be aware of heart diseases. Stay. 'World Heart Day' is celebrated all over the world. This day is celebrated in relation to diseases related to the heart and keeping it healthy.
W. H. Auden Death Anniversary
On this day in 1973, W. H. Auden who was a British-American poet passed away. With regard to politics, morals, love, and religion, as well as its variety in tone, style, and subject matter, Auden's poetry was praised for its stylistic and technical accomplishment. Some of his most well-known poems are about love, like "Funeral Blues," poems about politics and society, like "September 1, 1939" and "The Shield of Achilles," poems about culture and psychology, like "The Age of Anxiety," poems about religion, like "For the Time Being" and "Horae Canonicae," and poems about love.
British Mandate In Palestine
The British mandate for the creation of a Jewish homeland in Palestine, which had been set in motion by the Balfour Declaration of 1917, was eventually authorised by the League of Nations Council and entered into force on this day in 1923.