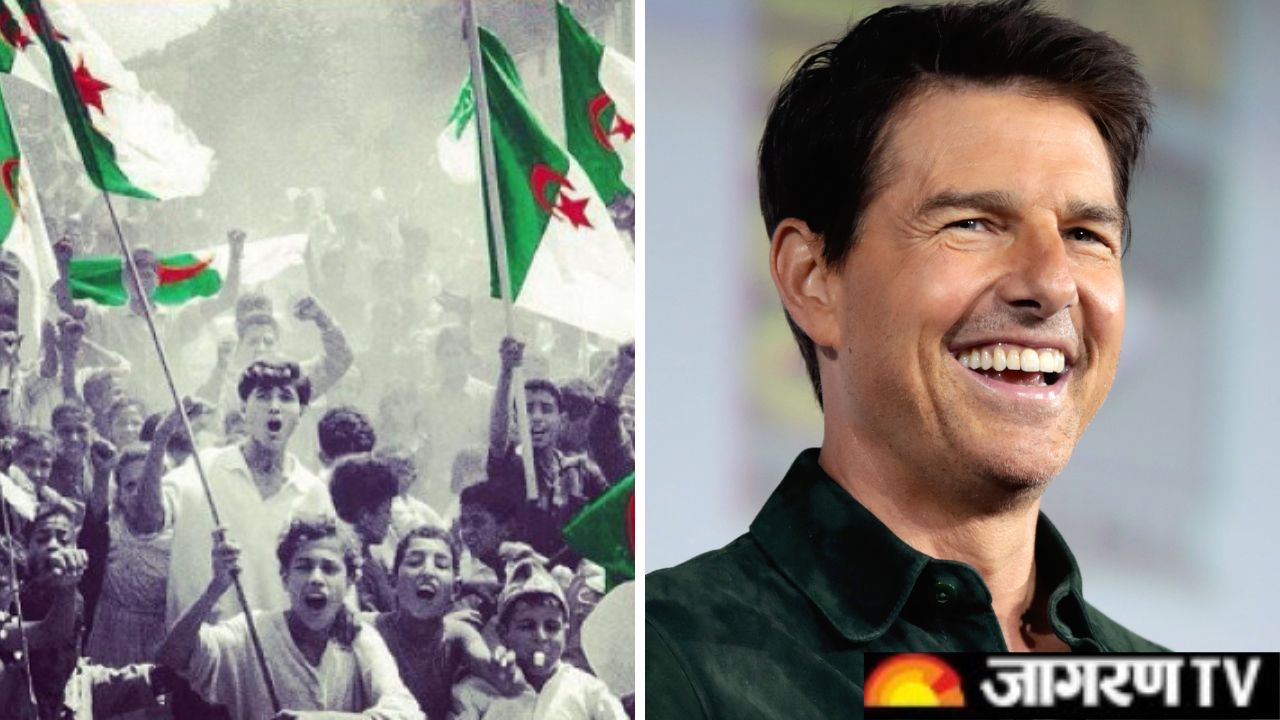 This Day in History: According to the Gregorian calendar, July 3 is the 184th day of the year and the 185th day of a leap year.
On this day let's see some important events and anniversaries. We have compiled a list of some monumental events that happened all around the world on 3 July as well as the birthdays of famous people.
1760- The Maratha army occupied Delhi.
The 60,000 strong Maratha army under Sadasiva Rao captured Delhi in 1760 from Afghans and held it till 1761 when Afghans recaptured it.
1863- Battle of Gettysburg ends
The 3-day long battle during the American Civil War was fought between the Union and Confederacy in-and-around the town of Gettysburg, Pennsylvania. Thought to be one of the bloodiest battles of the war – around 50,000 soldiers were lost on both sides – the Battle of Gettysburg marked a key turning point in the conflict. The decisive Union victory led to the retreat of Confederate soldiers from the north.
1908- Indian nationalist Bal Gangadhar Tilak arrested for sedition by the British in wake of Muzzafarpur bombing.
On July 3rd 1908, Bal Gangadhar Tilak was arrested for sedition by the British. Bal Gangadhar Tilak, born Keshav Gangadhar Tilak and popularly known as Lokmanya Tilak, was a popular Indian nationalist and Independence activist who was one of the first popular leaders of the freedom movement.
1962- Tom Cruise, the famous Hollywood actor, was born 
Thomas Cruise Mapother IV, better known as Tom Cruise, is an American actor and producer. One of the world's highest-paid actors, he has received various accolades, including an Honorary Palme d'Or and three Golden Globe Awards, in addition to nominations for three Academy Awards. His films have grossed over $4 billion in North America and over $10.1 billion worldwide, making him one of the highest-grossing box office stars of all time.
1962- Algeria gained its independence from France.
Algeria's independence from France, after 132 years of French rule, was finalised after the signing of the Évian Accords in the spa town of Évian-les-Bains. The accords ended a 7-year long violent war of independence. Independence was finally achieved after the July 1, 1962, referendum favoured complete Algerian independence. Ahmed Ben Bella became the first President of the country.
1980- Harbhajan Singh was born
Harbhajan Singh (born 3 July 1980) is a Member of Parliament, Rajya Sabha and a former Indian cricketer and cricket commentator who played for the Indian national cricket team. A specialist spin bowler, Singh played for India between 1998 and 2016. Domestically he was captain of Indian Premier League team Mumbai Indians and captained Punjab for the 2012–13 Ranji Trophy season. Under his captaincy, Mumbai won the 2011 Champions League Twenty20.
1996- Raaj kumar, actor of Hindi films passed away.
Raaj Kumar (born Kulbhushan Pandit; 8 October 1926 – 3 July 1996) was an Indian actor who worked in Hindi films. He appeared in the Oscar-nominated 1957 film Mother India and starred in over 70 Hindi films in a career that spanned over four decades.
1998- UK Rolls Royce Sold To Volkswagen
After many months of negotiations, together with a bidding war with BMW and high court battles Rolls Royce is sold to Volkswagen for £479m. Volkswagen has stated that the manufacture of Rolls Royce cars will continue at Rolls-Royce's Crewe headquarters in England.
2005- Mahesh Bhupathi and Mary Pierce won the Wimbledon mixed pair title.
Mahesh Bhupathi won his first Grand Slam title in nearly three years when he, along with Mary Pierce of France, won the mixed doubles title at the Wimbledon Tennis Championships in London on Sunday.
2019- Heavy monsoon rains strike Mumbai and surrounding Maharashtra state in India killing at least 43.
At least 43 people are dead and another 17 are still missing as heavy monsoon rains continue to pummelled the western Indian state of Maharashtra, washing away houses and flooding transport hubs. Seven people were killed after water gushed from a burst dam late Tuesday, washing away houses in Ratnagiri, a coastal district in Maharashtra, according to authorities.
Above are the most important events that took place on this day. It includes major birthdays, death anniversaries, fun facts and important historical events that occurred in India as well as globally. For more details see our website. This Day in History