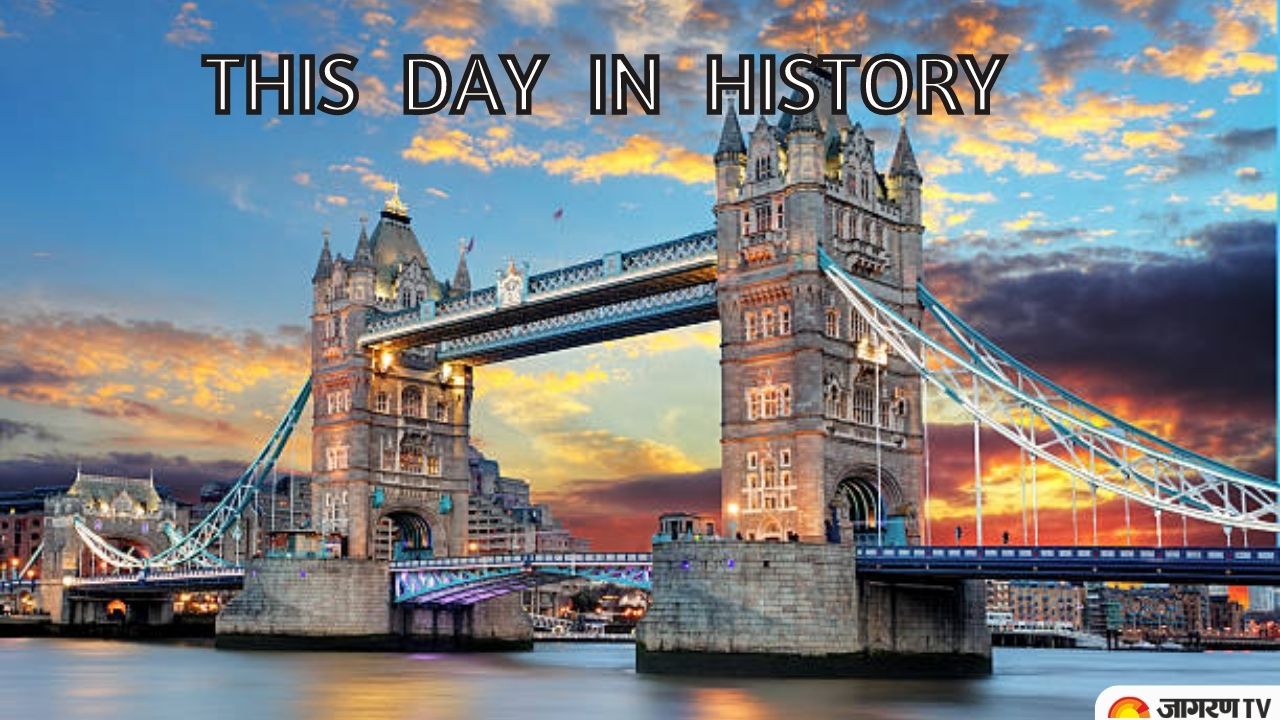 This Day in History: According to the Gregorian calendar, June 30 is the 181th day of the year and the 182st day of a leap year.
On this day let's see some important events and anniversaries. We have compiled a list of some monumental events that happened all around the world on 30 June as well as the birthdays of famous people.
Major Events Happened on this Day
Mike Tyson Birthday
Born on this day in 1966, American former professional boxer Michael Gerard Tyson competed from 1985 until 2005. Tyson, who was once dubbed "Iron Mike" and "Kid Dynamite" before becoming renowned as "The Baddest Man on the Planet", is regarded as one of the best heavyweight fighters of all time. From 1987 through 1990, he held the undisputed heavyweight title. 12 of Tyson's first 19 professional victories by knockout came in the opening frame. Tyson holds the record for being the earliest boxer to ever win a heavyweight title, taking home his first trophy at the age of 20 years, four months, and 22 days.
C.N. R. Rao's Birthday
On this day in 1934, Chintamani Nagesa Ramachandra Rao was born in India. He is a chemist who specialises in solid-state and structural chemistry. He has honorary doctorates from 84 universities throughout the world and has written 54 books and about 1,774 research articles. According to reports, he was a scientist who had won every other honour available in his profession but the Nobel Prize.
Dada Bhai Naoroji Death Anniversary
Mahatma Gandhi Arrested 1st Time
Mahatma Gandhi, the father of the nation, was arrested for the first time in 1914 while agitating for the rights of Indians in South Africa.
1st Emergency Phone Number Launched
On this day in 1937, the world's first emergency telephone number (999) was launched in London.
Tower Bridge Officially Opened
On this day in 1894, Tower Bridge was officially opened in London. Built in London between 1886 and 1894, the combination bascule and suspension Tower Bridge was planned by Horace Jones and engineered by John Wolfe Barry with assistance from Henry Marc Brunel. It is a Grade I listed structure. It is one of five London bridges owned and managed by the Bridge House Estates, a charity trust established in 1282, and spans the River Thames near to the Tower of London. The bridge was built to improve access to London's East End, which had increased its commercial potential in the previous century. In 1894, Edward, Prince of Wales and Alexandra, Princess of Wales inaugurated the bridge.
World Social Media Day 
World Social Media Day was celebrated for the first time on this day in 2010 across the world. At that time, World Social Media Day was celebrated to emphasize the impact of social media in the world and its role in global communication. The first social media platform Sixdegree was launched worldwide in the year 1997. It was founded by Andrew Weinrich. At the same time, in the year 2001, it was closed after it had more than one million users.
International Asteroid Day
International Asteroid Day is another name for World Asteroid Day. The purpose of the day is to increase public awareness of asteroids and their benefits and drawbacks. This can be accomplished through holding events, offering educational materials, and interacting with a large audience online via various digital channels. The anniversary of the Tunguska impact on this day in 1908 is celebrated on World Asteroid Day. It also spreads knowledge about the part asteroids played in the creation of our cosmos, future uses for their resources, how asteroids pave the way for further research, and how we can defend our world from asteroids.