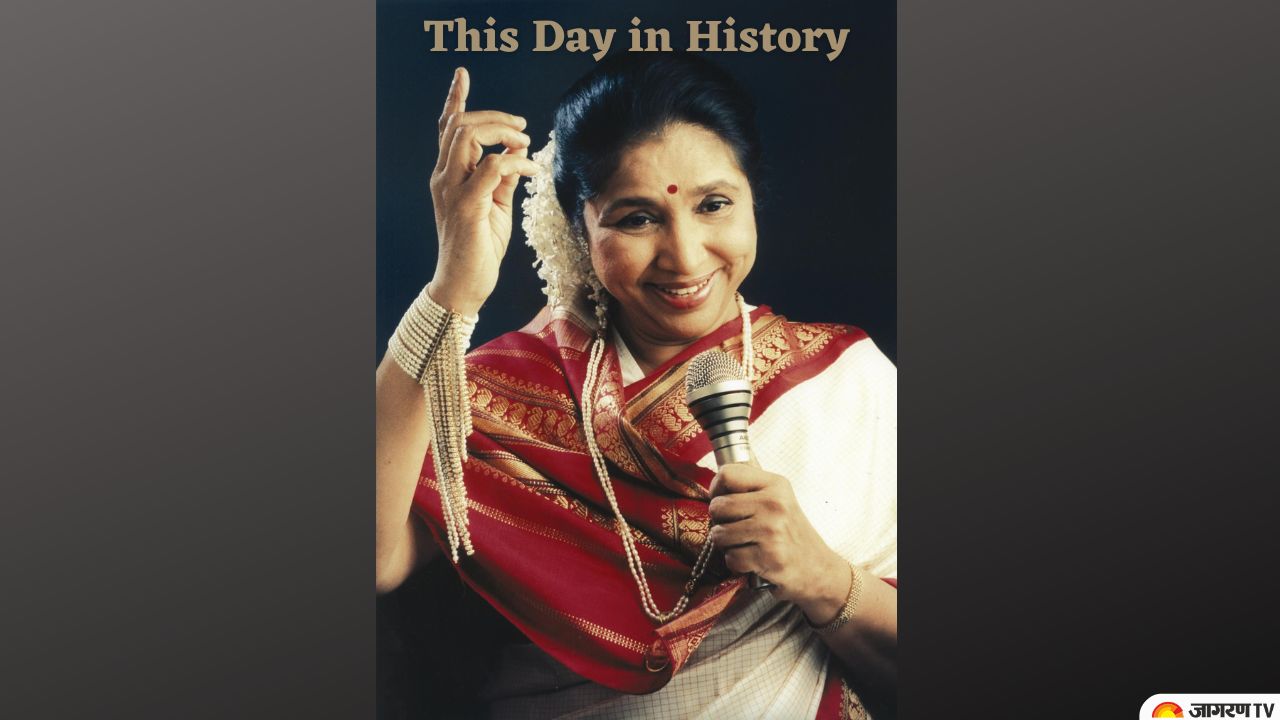 This Day in History: According to the Gregorian calendar, 8 September is the 251st day of the year and the 252nd day of a leap year.
On this day let's see some important events and anniversaries. We have compiled a list of some monumental events that happened worldwide on 8 September as well as the birthdays of famous people.
Major Events Happened on this Day
Asha Bhosle Birthday
Born on this day in 1933, Asha Bhosle is an Indian playback singer and entrepreneur. In her career spanning over eight decades, she has recorded songs for films and albums in various Indian languages and received several accolades including two National Film Awards, four BFJA Awards, eighteen Maharashtra State Film Awards, nine Filmfare Awards including a Lifetime Achievement Award and a record seven Filmfare Awards for Best Female Playback Singer.
Sivananda Saraswati Birthday
Born on this day in 1887, Sivananda Saraswati was a Hindu spiritual teacher and a proponent of Yoga and Vedanta. In 1936, he founded the Divine Life Society (DLS). In 1948, he founded the Yoga-Vedanta Forest Academy. He also wrote more than 200 books on yoga, Vedanta, and other topics. He founded Sivananda Ashram, the DLS's main office, in Muni Ki Reti, 3 kilometres (1.9 miles) from Rishikesh, and spent the majority of his life there.
Bhupen Hazarika Birthday
Born on this day in 1926, Bhupen Hazarika was an Indian playback singer, lyricist, musician, poet and filmmaker from Assam. His songs, which he wrote and sang solely in Assamese, are characterised by humanism and a sense of universal brotherhood. They have been translated into various languages and performed, most notably Bengali and Hindi.
Parupalli Kashyap Birthday
Born on this day in 1986, Parupalli Kashyap is badminton player from India. A former World No.6, he trains at Gopichand Badminton Academy. He was awarded the Arjuna Award by the Government of India in 2012. He made Olympic history by becoming the first male player from India to advance to the men's singles quarterfinals at the 2012 London Games. He won the gold medal in men's singles at the 2014 Commonwealth Games in Glasgow. For the Banga Beats team in the 2013 Indian Badminton League, Kashyap was named the Icon Player.
Feroze Gandhi Death Anniversary
On this day in 1960, Feroze Gandhi who was an Indian freedom fighter, politician and journalist passed away. The National Herald and The Navjivan were two newspapers that Gandhi published. Between 1950 and 1952, he sat in the provincial parliament. Subsequently, he was elected to the Lower House of India's parliament, the Lok Sabha.
Rajiv and Indira Nehru, the eldest son and daughter of India's first prime minister Jawaharlal Nehru, served as the country's leaders.
International Literacy Day
International Literacy Day is observed on this day in to highlight the importance of literacy to individuals, communities and societies.
Oprah Winfrey Show Airs For the First Time
On this day in 1986, the widely popular daytime talk show hosted and produced by Oprah Winfrey ran for 25 years and won over 45 Daytime Emmy Awards. The topic for the first episode of the show was titled "How to Marry the Man or Woman of Your Choice".