War History Online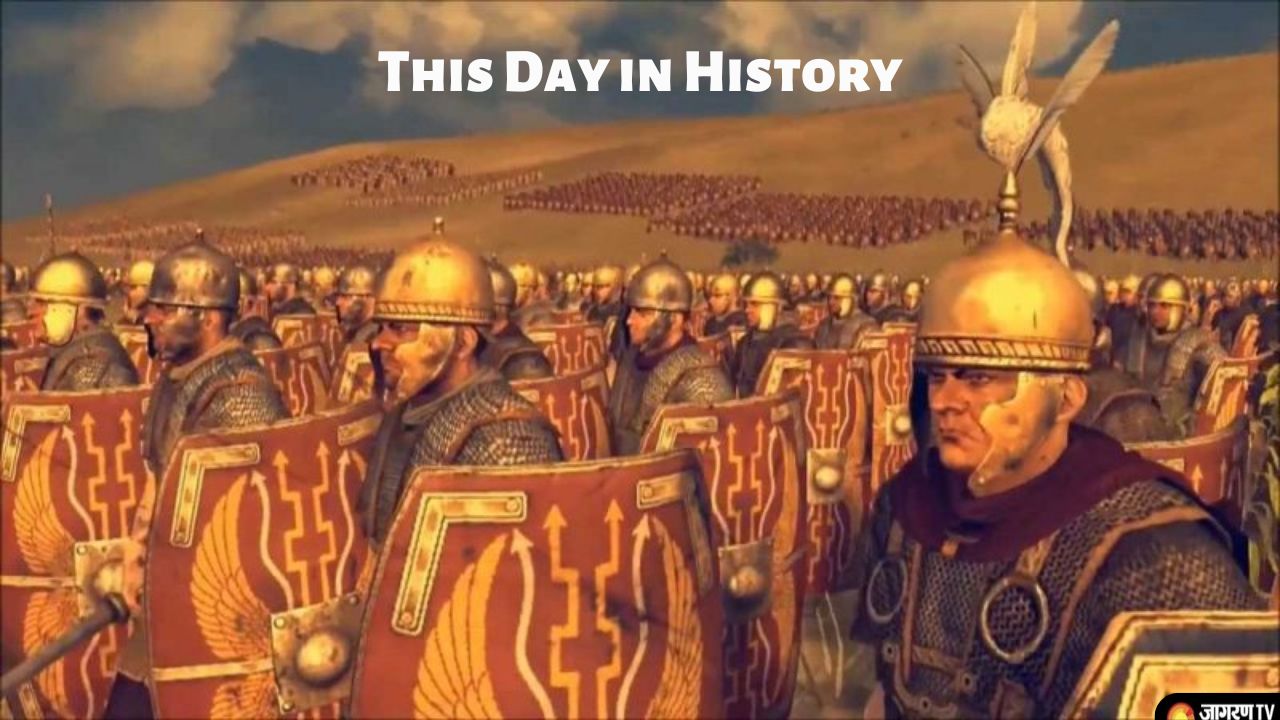 This Day in History: According to the Gregorian calendar, 9 August is the 221st day of the year and the 222nd day of a leap year.
On this day let's see some important events and anniversaries. We have compiled a list of some monumental events that happened all around the world on 9 August as well as the birthdays of famous people.
Major Events Happened on this Day
Battle of Pharsalus
The Battle of Pharsalus, which took place on this day on 48 BC, close to Pharsalus in central Greece, was the turning point in Caesar's Civil War. A line of battle was drawn up between Pompey's Roman Republic army and Julius Caesar and his supporters. The bulk of Roman senators supported Pompey, and his force far outnumbered the seasoned Caesarian troops.
Dipa Karmakar Birthday
Born on this day in 1993, Dipa Karmakar is an Indian artistic gymnast. Karmakar first gained attention when she won a bronze medal at the 2014 Commonwealth Games in Glasgow. Karmakar, the first Indian female gymnast to ever compete in the Olympics and the first Indian gymnast to do so in 52 years, represented India at the 2016 Summer Olympics in Rio de Janeiro. With a total score of 15.066, she placed fourth in the women's vault gymnastics competition at Rio.
International Day of the World's Indigenous Peoples 
Each year this day is observed  to raise awareness and protect the rights of the world's indigenous population. This celebration also honours indigenous people's accomplishments and contributions to global challenges like environmental preservation. In December 1994, the day of the first gathering of the UN Working Group on Indigenous Populations of the Sub-Commission on the Promotion and Protection of Human Rights in 1982, the United Nations General Assembly made the declaration for the first time.
Atomic Bomb Dropped on Nagasaki
On this day in 1945, 3 days after the United States dropped an atomic bomb on the Japanese city of Hiroshima, the city of Nagasaki was destroyed by a 21-kiloton atomic bomb nicknamed Fat Boy. About 40 to 80 thousand people were estimated killed during this American-led attack towards the end of the Second World War. A few days later on August 15, Japan surrendered to the Allies, effectively bringing the War to a close by September 1945.
Foundation of Leaning Tower of Pisa Started
On this day in 1173, In Pisa, Italy, construction began on a bell tower that became internationally famous as the Leaning Tower of Pisa.
Edward VII Crowned
On this day in 1902, Edward VII was crowned king of Britain following the death of his mother, Queen Victoria. "Bertie" Edward, the eldest son of Queen Victoria and Prince Albert of Saxe-Coburg and Gotha, was related to European aristocracy. For nearly 60 years, he served as Prince of Wales and the likely heir to the British monarchy.