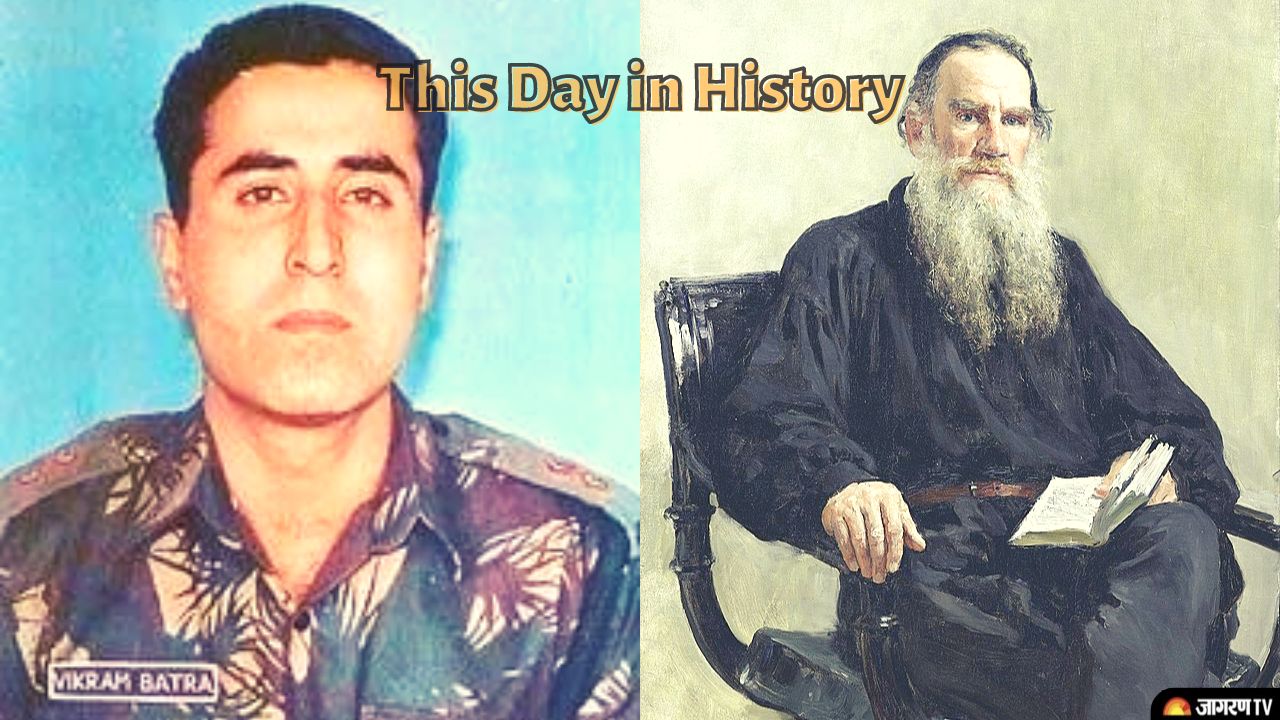 This Day in History: According to the Gregorian calendar, 9 September is the 252nd day of the year and the 253rd day of a leap year.
On this day let's see some important events and anniversaries. We have compiled a list of some monumental events that happened worldwide on 9 September as well as the birthdays of famous people.
Major Events Happened on this Day
Vikram Batra Birthday
Born on this day in 1974, Vikram Batra was an officer of the Indian Army, awarded the Param Vir Chakra for his actions during the Kargil War; on 7 July 1999. Batra martyred while fighting Pakistani troops around Area Ledge, Point 4875, in the Kargil district of erstwhile Jammu and Kashmir.
Leo Tolstoy Birthday
Born on this day in 1828, He was a Russian author who is recognised as one of literature's best writers ever. He was nominated for the Nobel Prize in Literature every year between 1902 and 1906 as well as the Nobel Peace Prize in 1901, 1902, and 1909; the fact that he was never awarded the prize, however, is the subject of intense debate.
MAO College Converted into Aligarh Muslim University
On this day in 1920, Aligarh's Mohammedan Anglo-Oriental College (MAO College) was transformed into Aligarh Muslim University (AMU). AMU Malappuram Campus in Kerala, AMU Murshidabad Center in West Bengal, and Kishanganj Center are its three off-campus locations (Bihar). More than 300 courses in both traditional and contemporary fields of study are offered by the university, which was established under the seventh schedule of the Indian Constitution as an institution of national importance.
Longest Reigning Monarch in the British History
On this day in 2015, Elizabeth II became the longest-reigning monarch in British history, surpassing Victoria's record reign of 63 years and 216 days.
Mao Zedong Death Anniversary
Following the Long March (1934–35), the Marxist revolutionary Mao Zedong, who passed away on this day in 1976, became the unquestioned head of the Chinese Communist Party and ruled China in the years that followed the communist takeover in 1949.