Today in History February 25: From India Becoming Polio-free Nation to Birbal's Death Anniversary, list of 10 most important events happened today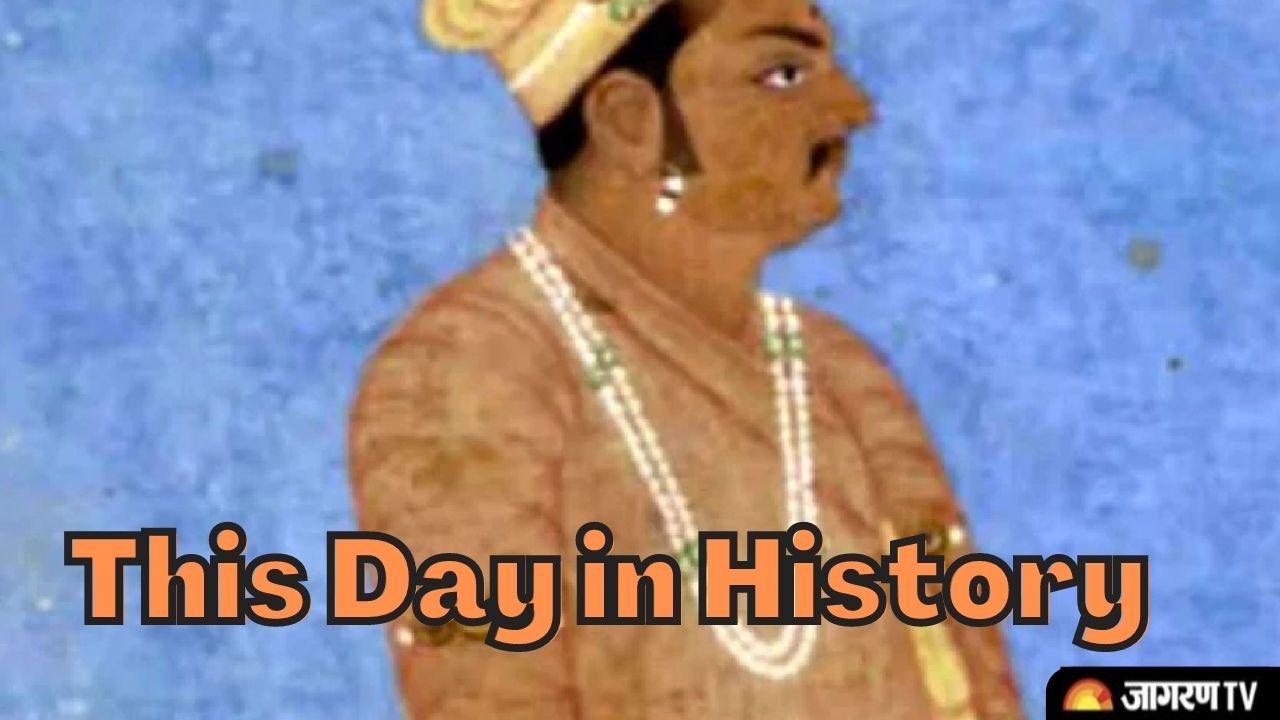 This Day in History: According to the Gregorian calendar, February 25 is the 56th day of the year and the 56th day in a leap year.
On this day let's see some important events and anniversaries. We have compiled a list of some monumental events that happened all around the world on 25 February as well as birthdays of famous people.
10 Major Events Happened Today in History
Ravishankar Vyas Birthday
Ravishankar Vyas, better known as Ravishankar Maharaj, was an Indian independence activist, social worker and Gandhian from Gujarat. Ravishankar Vyas was born on this day in 1884, Mahashivaratri, in Radhu village to Pitambar Sivram Vyas and Nathiba, a Vadara Brahmin peasant family. 
#TeamSuratAirport pays rich tributes to the founder of #Gujarat state, #RaviShankarVyas on his birth anniversary (25 Feb 1884 - 1 July 1984)
Ravishankar Vyas, better known as Ravishankar Maharaj, was an Indian independence activist, social worker & Gandhian from Gujarat.@CMOGuj pic.twitter.com/JIhEr57wYM

— સુરત એરપોર્ટ Surat Airport (@aaistvairport) February 25, 2021
Farokh Engineer Birthday
Farokh Maneksha Engineer is an Indian former cricketer. He played 46 Tests for India, played first-class cricket for Bombay in India from 1959 to 1975 and for Lancashire County Cricket Club in England from 1968 to 1976. 
#INDvENG

Flashback: We put India on the cricketing map, says #FarokhEngineer 🏏

Nearly 50 years after India's 1971 Test win at #TheOval, the first in England, one of the architects of the triumph Farokh Engineer, hits the rewind button

Details ➡️ https://t.co/1qyHkfI5mA pic.twitter.com/1OXVFwf74w

— The Times Of India (@timesofindia) August 21, 2021
Actor Danny Denzongpa Birthday
Tshering Phintso "Danny" known as Denzongpa is an Indian actor, singer and film director who primarily works in Hindi films. He has acted in over 190 films since 1971. In 2003, Denzongpa was awarded the Padma Shree, India's fourth-highest civilian honour.
Tshering Phintso was a handful, so a batchmate at the Film Institute suggested Danny instead. The batchmate's name was Jaya Bhaduri & Sikkimese born Danny Denzongpa went on to a stellar career in films with almost 200 releases over 4 decades. pic.twitter.com/XrDHGLsNfP

— Joy Bhattacharjya (@joybhattacharj) February 25, 2021
World Health Organization removes India from the list of polio-endemic countries
The World Health Organization (WHO) on this day officially removed India from the list of countries considered to have never interrupted the transmission of polio. India has not had a case of polio since 13 January 2011, and no recent environmental samples have identified wild poliovirus.
#OnThisDay 2012 - World Health Organization removes India from the list of polio endemic countries. India has not had a case of polio since 13 January 2011, and no recent environmental samples have identified wild poliovirus. pic.twitter.com/cnwJfLxglV

— Motor Source (@Motor_Source) February 26, 2021
Mannathu Padmanabhan Death Anniversary
Mannathu Padmanabhan was an Indian social reformer and freedom fighter from the south-western state of Kerala. He is recognised as the founder of the Nair Service Society (NSS), which represents the Nair community that constitutes 15.5% of the population of the state. Padmanabhan is considered as a visionary reformer who organised the Nair community under the NSS.
Remembering the great social reformer and freedom fighter, Bharata Kesari, Sree Mannathu Padmanabhan on his Punya Tithi today.
His life was entirely dedicated to social service and cultural rejuvenation. His work continues to remain an inspiration to everyone. pic.twitter.com/DJ95Xm6Dmy

— Vice President of India (@VPSecretariat) February 25, 2021
Don Bradman Death Anniversary
Sir Donald George Bradman called "The Don", was an Australian international cricketer, widely acknowledged as the greatest batsman of all time. Bradman's career Test batting average of 99.94 has been cited as the greatest achievement by any sportsman in any major sport
Don Bradman on his way to 107 in the opening match of the 1948 Australian tour. In four matches on the ground - it was always the tour opener in those times - he scored 807 runs at 201.75 with three double hundreds. Australia won all four games by an innings pic.twitter.com/thoJG8uic9

— Historic Cricket Pictures (@PictureSporting) February 24, 2022
Muhammad Ali became the World Heavyweight Champion
On this day in 1964, American boxer Muhammad Ali, known at the time as Cassius Clay, became the world heavyweight champion by knocking out Sonny Liston in seven rounds.
On this day in 1964, Muhammad Ali, who was known as Cassius Clay at the time, fought Charles "Sonny" Liston for the Miami Heavyweight Championship title and became the Heavyweight Boxing Champion of the World. 🏆#MuhammadAli #CassiusClay #SonnyListon #HeavyweightBoxing #GOAT pic.twitter.com/tPHHsFh2GZ

— Muhammad Ali (@MuhammadAli) February 25, 2020
 Birbal is Killed in a Battle
On this day in1586, Akbar's court poet Birbal is killed in a battle with the rebel Yusufzai. Birbal or Raja Birbal was a Saraswat Hindu Bhatt Kayastha advisor and main commander (of army in the court of the Mughal emperor, Akbar. He is mostly known in the Indian subcontinent for the folk tales which focus on his wit. He was appointed by Akbar as a Minister (Mantri) and used to be a Poet and Singer in around 1556–1562. 
#Birbal, favorite courtier #Akbar died in Swat 1586 AD, while trying to be part of a Punitive Campaign against #Yousufzais. #Battle of #Malandrai #Pass was worst disaster for Mogul Army during Akbar's reign. Mogul Army was saved by General Zain Khan from complete disaster. pic.twitter.com/T46pV5O0cC

— BattlefieldsPakistan (@Battlefieldspak) August 1, 2019
American electric printing press patented
On this day in 1837, the first American electric printing press was patented by Thomas Davenport.
Here's an historical fact for #ThrowbackThursday

" The first battery-powered electric motor was invented by Thomas Davenport in 1834, it paved the way for the electrification of street cars #Max #SaveThePlanet #ElectricVehicles #ElectricMobility pic.twitter.com/MVnEsL4SyZ

— MAX (@maxdrive_ai) February 17, 2022
India Launched Prithvi Missile
On this day in 1988, India's first surface-to-surface missile Prithvi launched successfully. It is a tactical surface-to-surface short-range ballistic missile (SRBM) developed by the Defence Research and Development Organisation (DRDO) of India under the Integrated Guided Missile Development Program (IGMDP). It is deployed by India's Strategic Forces Command.
On this day in 1988, India's first Indigenously designed surface-to-surface tactical missile - Prithvi, was successfully test fired from Sriharikota. India became only the fifth country to develop such a missile.#Defence #Prithvi #Missiles pic.twitter.com/7IXqWwqBpK

— Chinmaya Vishwavidyapeeth (@Chinmaya_VV) February 24, 2022
Above are the 10 most important events that happened in the history of India and the whole world. It includes major birthdays, death anniversaries, fun facts and important historical events that occurred in India as well as globally. 
For more such interesting content, daily check out This Day in History. CLICK HERE.