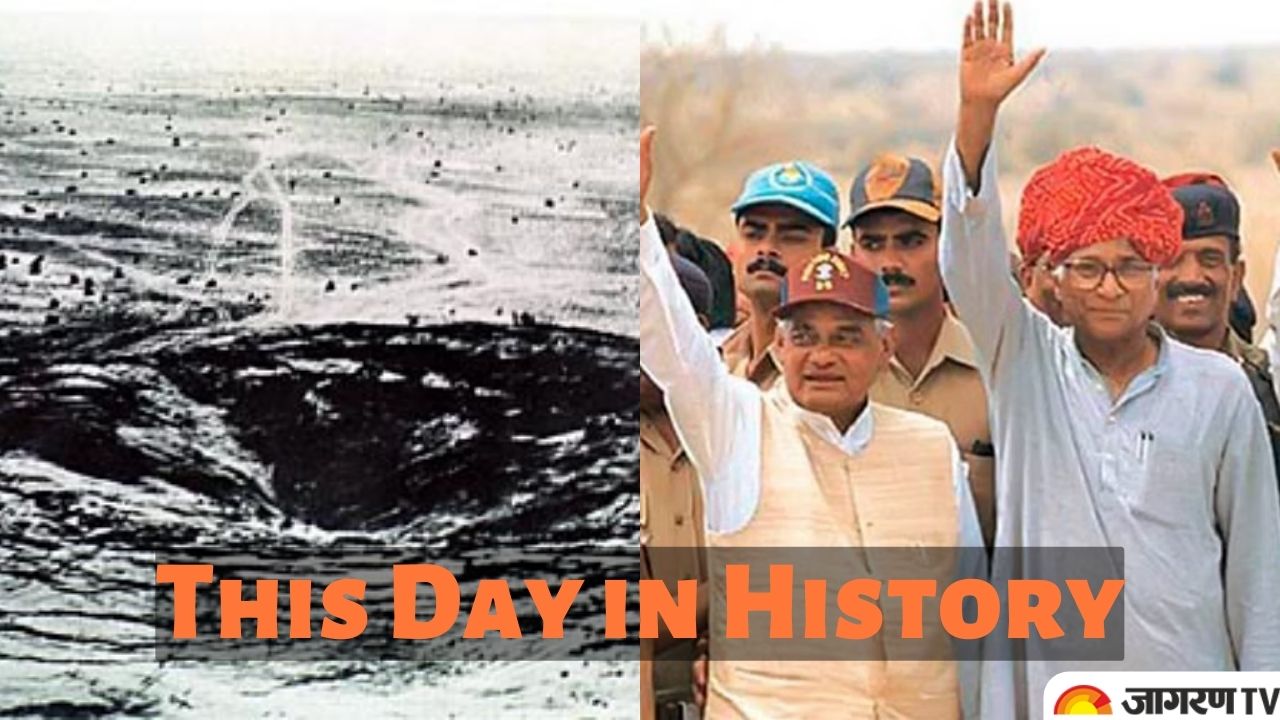 This Day in History: According to the Gregorian calendar, May 11 is the 141st day of the year and the 142nd day of a leap year.
On this day let's see some important events and anniversaries. We have compiled a list of some monumental events that happened all around the world on May 11 as well as the birthdays of famous people.
10 Major Events Happened on this Day
Suddhanandha Bharathiyar Birthday
Kavi Yogi Maharishi Dr Shuddhananda Bharati was an Indian philosopher and poet. His teachings are focused mainly on the search for God in Self, through the Sama Yoga practice he created. He wrote "over 250 published works, 173 are in Tamil, fifty in English, ten in French, four in Hindi and three in Telugu.
Asaf Ali Birthday
Born on this day in 1888, Asaf Ali was an Indian Independence fighter and a noted Indian lawyer. He was the first Indian Ambassador to the US and also worked as the Governor of Odisha.
Rajendra Prasad Inaugurates Somnath Temple
On this day in 1951, Rajendra Prasad, the first President of the Republic of India, inaugurated the Somnath Temple.
Saadat Hasan Manto Birthday
On this day in1912, Saadat Hasan Manto was born. He was a writer, playwright and author born in Ludhiana active in British India and later, after the Partition of India, in Pakistan. Writing mainly in Urdu, he produced 22 collections of short stories, a novel, five series of radio plays, three collections of essays and two collections of personal sketches. His best short stories are held in high esteem by writers and critics. He is best known for his stories about the partition of India, which he opposed, immediately following independence in 1947.
India Conducted 3 Nuclear Tests- Pokhran II(Operation Shakti)
On this day in 1998, India executed 3 nuclear weapon tests. These were the Pokhran-II tests which were conducted at the Indian Army's Pokhran Test Range. This day is celebrated annually on the 11th day of National Technology Day to commemorate this day. India conducted three nuclear tests in Pokhran, Rajasthan, and successfully conducted two nuclear tests on May 13. On May 11, 1998, at around 3:45 PM, three devices – a thermonuclear device - Shakti I, a fission device- Shakti II, and a sub-kiloton device Shakti III was tested by India.
India Reached up to 1 Billion Population
On this day in 2000, India's population officially reached 1 billion. 
Bob Marley Death Anniversary
Robert Nesta Marley was a popular Jamaican singer, musician and songwriter. Considered one of the pioneers of reggae, his musical career was marked by fusing elements of reggae, ska, and rocksteady, as well as his distinctive vocal and songwriting style. Marley's contributions to music increased the visibility of Jamaican music worldwide, and made him a global figure in popular culture to this day.
"New Rome" established by Constantine
On this day in 330, Constantine I dedicated Byzantium ( now Istanbul) as the new capital of the Eastern Roman Empire. It was an act that helped transform it into a leading city in the world.
Garry Kasparov Defeated by Computer
On this day in 1997, IBM's chess-playing computer Deep Blue defeated Garry Kasparov in the last game of a six-game match to claim a 3.5–2.5 victory (it won two games and had three draws); it marked the first time a current world champion had lost a match to a computer under tournament conditions.
Glacier National Park Established
On this day in 1910, Glacier National Park in Montana was established. The park encompasses more than 1 million acres (4,000 km2) and includes parts of two mountain ranges,  more than 130 named lakes, more than 1,000 different species of plants, and hundreds of species of animals. 
Above are the 10 important events that happened in the history of India and the whole world. It includes major birthdays, death anniversaries, fun facts and important historical events that occurred in India as well as globally. 
For more such interesting content, daily check out This Day in History. CLICK HERE.