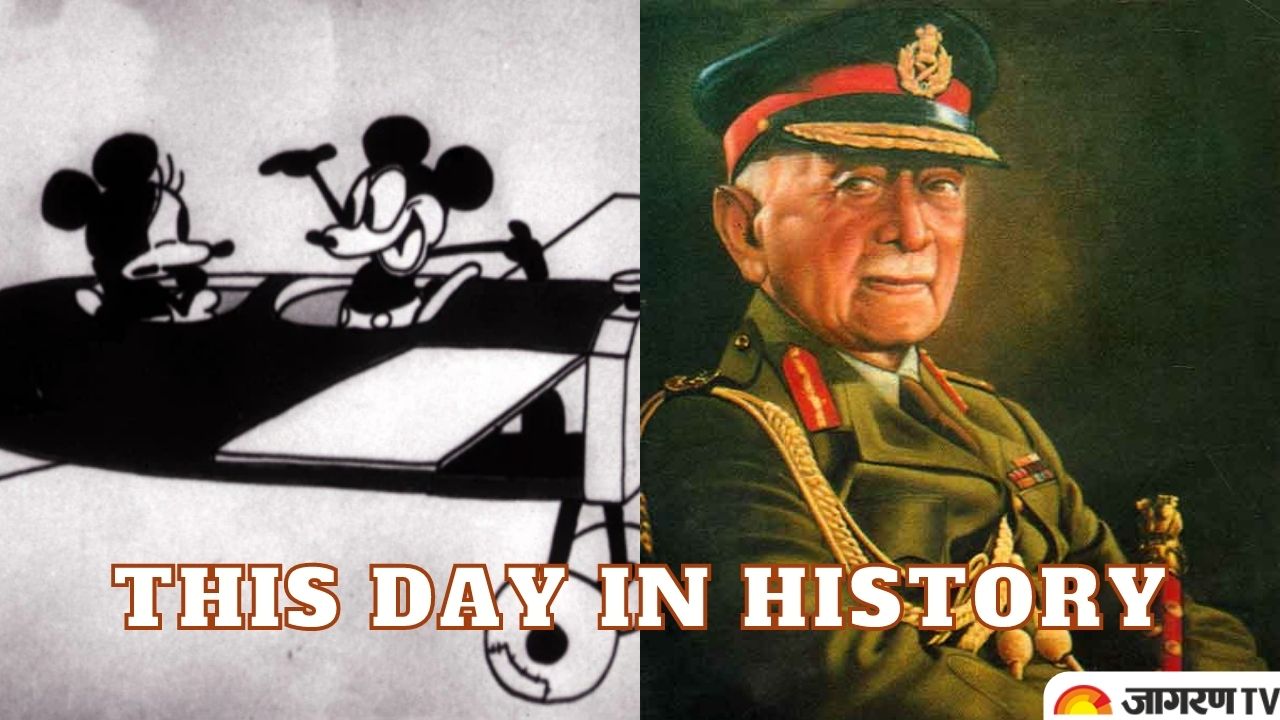 This Day in History: According to the Gregorian calendar, May 15 is the 145th day of the year and the 146th day of a leap year.
On this day let's see some important events and anniversaries. We have compiled a list of some monumental events that happened all around the world on May 15 as well as the birthdays of famous people.
10 Major Events Happened on this Day
Vijay Kelkar Birthday
Born on this day in 1942, Vijay Kelkar is an Indian economist and academic. He was Finance Secretary, Government of India 1998–1999, and in 1999 he has been appointed as Executive director of India, Bangladesh, Bhutan and Sri Lanka on the board of the International Monetary Fund (IMF).
Debendranath Tagore Birthday
Born on this day in 1817, Debendranath Tagore was a Bengali philosopher and an active member of the Brahmo Samaj. He was the father of Nobel-prize winning poet Rabindranath Tagore. 
Sukhdev Thapar Birthday
Born on this day in 1907, Sukhdev Thapar was an Indian revolutionary. He worked to make India independent from British colonial rule, along with his comrades  Bhagat Singh and Shivaram Rajguru. A senior member of the Hindustan Socialist Republican Association, he participated in several actions alongside Singh and Rajguru, and was hanged by the British government on 23 March 1931 at the young age of 23.
Kodandera Madappa Cariappa Death Anniversary
KM Cariappa was a Field Marshal in the Indian Army. He became the first Indian officer to receive the rank of lieutenant colonel in 1942. He was appointed Commander-in-Chief of the Indian Army in 1949. He is one of only two Indian Army officers to hold the Five-star rank of Field Marshal.
 Bhairon Singh Shekhawat Death Anniversary
Bhairon Singh Shekhawat was the 11th Vice President of India. He was also awarded Padma Bhushan in the year 2003. 
First Mc Donalds Restaurant Opened
On this day in 1940, two brothers, Mac and Dick MacDonald, started the McDonald's Restaurant brand in San Bernardino, California. It later became the world's known fast-food brand globally. 
International Day of Families
International Day of Families is observed every year on this day to promote awareness of issues relating to families and to increase knowledge of the social, economic and demographic processes affecting families.
Mickey Mouse Cartoon Made his Debut
On this day in 1928, Walt Disney's Mickey Mouse made his debut with the premiere of the cartoon Plane Crazy.
Pierre Curie birthday
Pierre Curie was a French physicist. He pioneered in crystallography, magnetism, piezoelectricity, and radioactivity. In 1903, he received the Nobel Prize in Physics with his wife, Marie Curie, and Henri Becquerel, "in recognition of the extraordinary services they have rendered by their joint researches on the radiation phenomena discovered by Professor Henri Becquerel."
Egypt, Syria, Transjordan and Iraq invade Israel
The First Arab-Israeli War was initiated by Israel's proclamation of independence on the day before the invasion. It lasted nearly 10 months and caused thousands of casualties on both sides.
Above are the 10 important events that happened in the history of India and the whole world. It includes major birthdays, death anniversaries, fun facts and important historical events that occurred in India as well as globally. 
For more such interesting content, daily check out This Day in History. CLICK HERE.