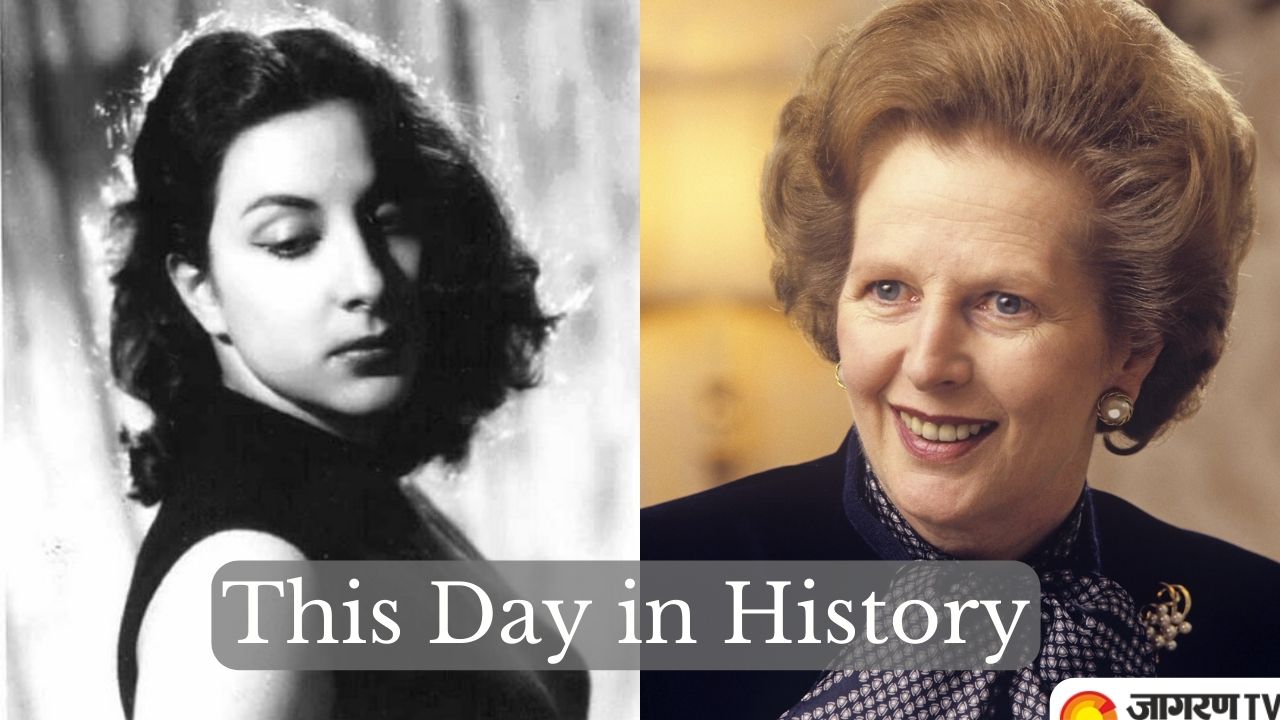 This Day in History: According to the Gregorian calendar, May 3 is the 133rd day of the year and the 134th day of a leap year.
On this day let's see some important events and anniversaries. We have compiled a list of some monumental events that happened all around the world on May 3 as well as the birthdays of famous people.
10 Major Events Happened on this Day
 Ashok Gehlot's Birthday
Born on this day in 1951, Ashok Gehlot is an Indian politician, currently serving his third term as Chief Minister of Rajasthan. He is the former Congress Party's national general secretary and was in charge of organisations and training from March 2018 to 23 January 2019. He represents the Sardarpura constituency of Jodhpur as a Member of the Legislative Assembly of Rajasthan.
Tukojirao Holkar II Birth Anniversary
Born on this day in 1835, Tukojirao Holkar II was the Maharaja of Indore belonging to the Holkar dynasty of the Marathas. His birth name was Shrimant Yukaji Jaswant Holkar. He was the son of Raja Shrimant Santoji Rao Holkar, from the collateral branch of the Holkar dynasty.
Bhalji Pendharkar's Birthday
Born on this day in 1897,  Bhalji Pendharkar was a film personality in India, and recipient of the prestigious Dadasaheb Phalke Award. Some of his famous films are 1925 Bajirao Mastani 1927 Vande Mataram Ashram, 1931 Rani Rupmati, 1932/II Shyam Sundar, 1932/I Shyam Sundar, 1934/I Akashwani, 1934/II Akashwani and more.
Nargis Dutt Death Anniversary
Nargis was an Indian film actress, who starred in classic films of Hindi Cinema. She is regarded as one of the greatest actresses in the history of Indian cinema and made her screen debut in a minor role at the age of five with Talash-E-Haq (1935). In a career that spanned three decades, Nargis appeared in numerous commercially successful as well as critically acclaimed films, many of which featured her alongside actor Raj Kapoor. 
All India Forward Bloc Formed
On this day in 1939, the All India Forward Bloc is formed by Netaji Subhas Chandra Bose. The All India Forward Bloc (abbr. AIFB) is a left-wing nationalist political party in India. It emerged as a faction within the Indian National Congress in 1939. 
National Public Radio Begins Programming
On this day in In 1971, the National Public Radio (NPR) began the first commercial-free, live radio broadcasts. Financed by the Corporation for Public Broadcasting and listener contributions. More than 26 million listeners tune in to over 130 hours of original NPR programming each week.
World Press Freedom Day
World Press Freedom Day is also known as World Press Day. It was announced by the United Nations General Assembly to observe World Press Freedom Day on 3rd May to spread awareness about the importance of Freedom of the Press in functioning, information providing, its significance and to awaken the government of its duty to uphold and respect the right to freedom of expression. This day also pays tribute to journalists who have lost their lives.
Margaret Thatcher Elected Prime Minister Of Britain
On this day in 1979, Margaret Thatcher of the Conservative Party was elected British prime minister. She became the first woman in Europe to hold that post; she later became the longest continuously serving British premier since 1827.
Christopher Columbus Found Santiago Island
On this day in 1494, European explorer Christopher Columbus encountered the island of Jamaica, which he named Santiago.
World Asthma Day
World Asthma Day is observed on the first Tuesday of May every year to raise awareness about the respiratory disease called asthma. This day also highlights how this dreadful disease can be controlled with proper treatment and cure. 
Above are the 10 important events that happened in the history of India and the whole world. It includes major birthdays, death anniversaries, fun facts and important historical events that occurred in India as well as globally. 
For more such interesting content, daily check out This Day in History. CLICK HERE.