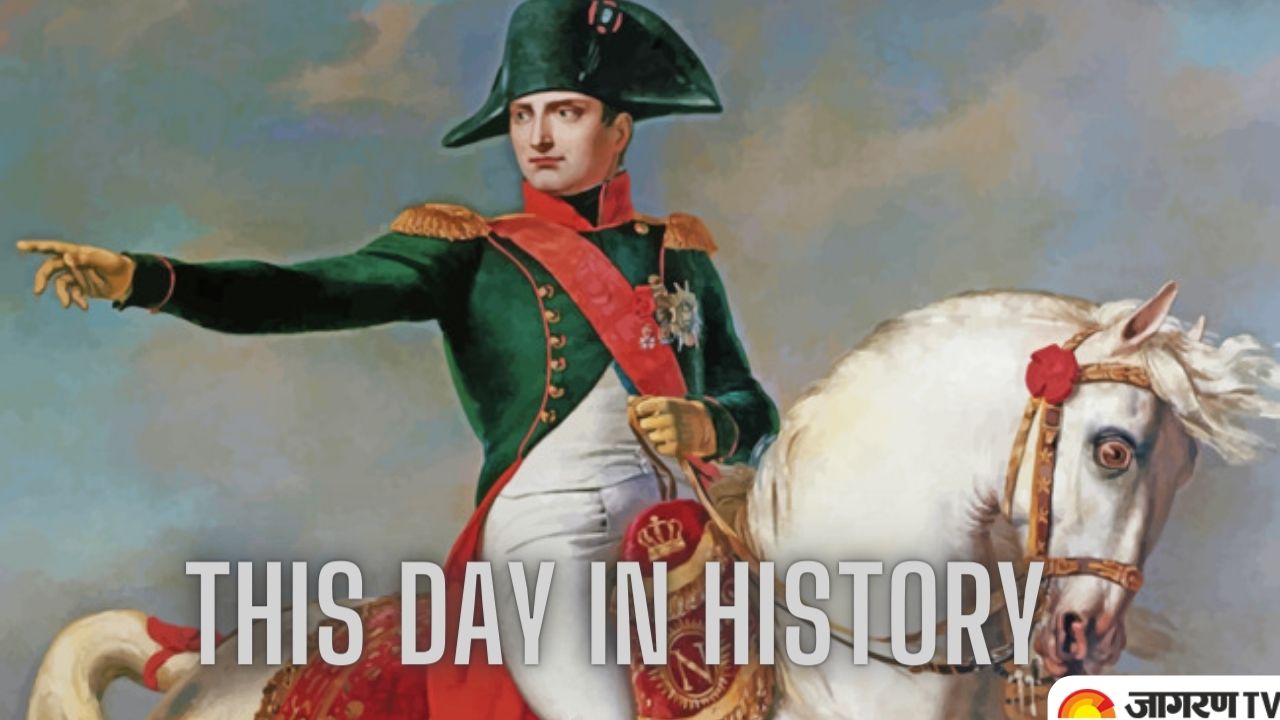 This Day in History: According to the Gregorian calendar, May 5 is the 135th day of the year and the 136th day of a leap year.
On this day let's see some important events and anniversaries. We have compiled a list of some monumental events that happened all around the world on May 5 as well as the birthdays of famous people.
10 Major Events Happened on this Day
Guru Amar Das Birthday
Born on this day in 1479, Guru Amar Das was the third of the Ten Gurus of Sikhism. He became a guru at the age of 73. Guru Amar Das was the expounder of  religious organization called the 'manji system by appointing trained clergy, a system that expanded and survives into the contemporary era.
Giani Zail Singh's Birthday
Born on this day in 1916, Zail Singh was the seventh President of India. He was a politician with the Indian National Congress Party, and had held several ministerial posts in the Union Cabinet, including that of Home Minister. He also served as the Chairman of the Non-Aligned Movement from 1983 to 1986.
His presidency was marked by events like Operation Blue Star, the assassination of Indira Gandhi, and the 1984 anti-Sikh riots.
 P. U. Chinnappa Birthday
Born on this day in 1916, P. U. Chinnappa was a famous Indian singer and film actor from Pudukottai, Tamil Nadu. His notable movies include Uthama Puthiran, Aryamala, Kannagi, Manonmani and more.
Karl Marx Birthday
Born on this day in1818, Karl Marx was one of the world's greatest thinkers, historians and well-known economists. His best-known titles are the 1848 pamphlet The Communist Manifesto and the three-volume Das Kapital (1867–1883). Marx's political and philosophical thought had an enormous influence on subsequent intellectual, economic, and political history.
Gulshan Kumar Birthday
Gulshan Kumar Dua was an Indian businessman and film and music producer who was the founder of the Super Cassettes Industries Limited (T-Series) music label. He founded T-Series in the 1980s and established it as a leading record label in the 1990s. 
 Naushad Death Anniversary
Naushad was an Indian music director for Hindi films. He popularized the use of classical music in films. His first musically successful film was Rattan (1944). After that, he got 35 silver jubilee hits, 12 golden jubilees and 3 diamond jubilee mega successes. Naushad has conferred the Dadasaheb Phalke Award and the Padma Bhushan in 1981 and 1992 respectively. 
Mexican victory in the Battle of Puebla
On this day in 1862, Mexico repelled the French forces of Napoleon III at the Battle of Puebla. This victory became a symbol of resistance to foreign domination and is now celebrated as a national holiday, Cinco de Mayo.
Virginia Woolf's Novel 'To the Lighthouse' Published
On this day in 1927, English author Virginia Woolf published To the Lighthouse, one of her most successful and accessible experiments in a style called the stream-of-consciousness.
Napoleon Bonaparte Dies On Saint Helena
On this day in 1821, Napoleon Bonaparte dies on Saint Helena in the South Atlantic. He was kept there from October 1815 until May 5th 1821. He was a French military and political leader who rose to prominence during the French Revolution and led several successful campaigns during the Revolutionary Wars. 
Kublai Khan Becomes Ruler Of The Mongol Empire
On this day in 1260, Kublai Khan became the ruler of the Mongol Empire. He proclaimed the empire's dynastic name "Great Yuan" in 1271, and ruled Yuan China until his death in 1294. Khan was known posthumously as Emperor Shizu of Yuan by his temple name Shizu.
Above are the 10 important events that happened in the history of India and the whole world. It includes major birthdays, death anniversaries, fun facts and important historical events that occurred in India as well as globally. 
For more such interesting content, daily check out This Day in History. CLICK HERE.