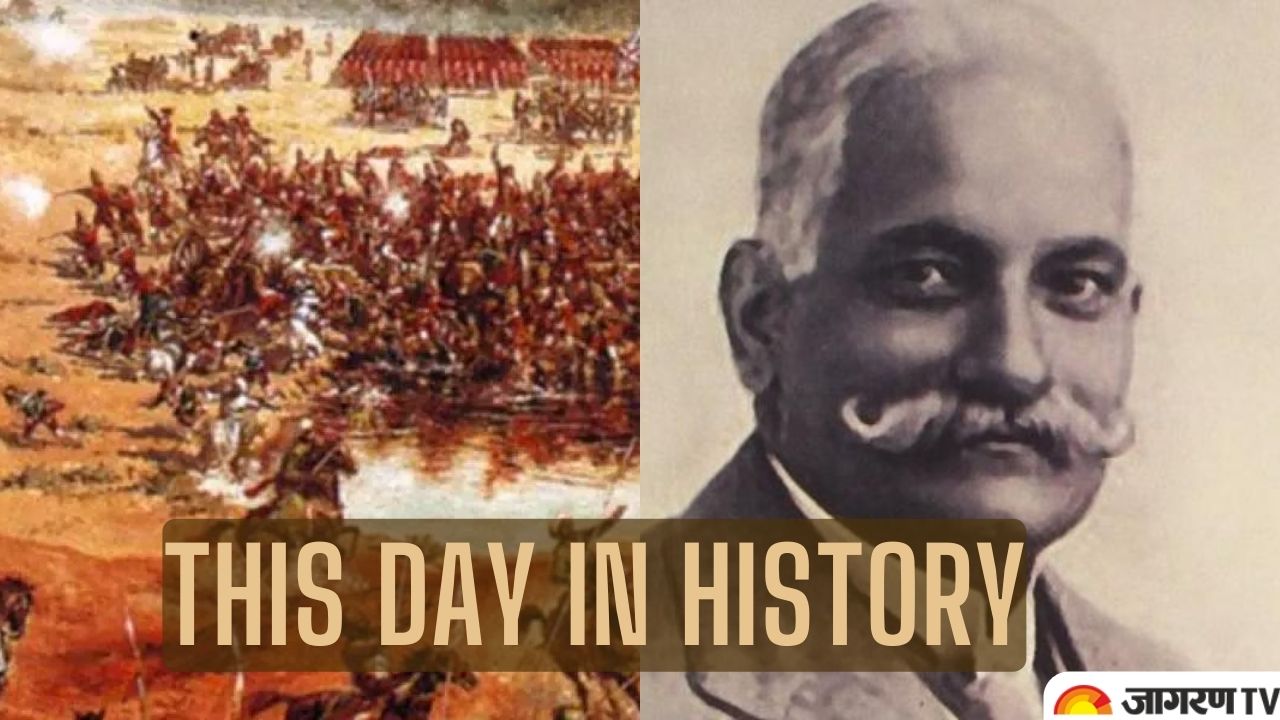 This Day in History: According to the Gregorian calendar, May 6 is the 136th day of the year and the 137th day of a leap year.
On this day let's see some important events and anniversaries. We have compiled a list of some monumental events that happened all around the world on May 6 as well as the birthdays of famous people.
10 Major Events Happened on this Day
Leela Samson Birthday
Born on this day in 1951- Leela Samson is a Bharatanatyam dancer, choreographer, instructor and writer. As a soloist, she is known for her technical virtuosity and has taught Bharatanatyam, also she was appointed as the chairperson of the Sangeet Natak Akademi and as the chairperson of the Central Board of Film Certification (CBFC) in April 2011.
Sujata Bhatt Birthday
Born on this day in 1956, Sujata Bhatt, an Indian poet, a native speaker of Gujarati. Some of her famous works are Brunizem, The One Who Goes Away, Monkey Shadows, The Stinking Rose,  Point No Point, Augatora and more. 
Motilal Nehru Birthday
Born on this day in 1861, Motilal Nehru was an Indian lawyer and politician, also President of the Indian National Congress. He was a patriarch of the Nehru-Gandhi family and the father of Jawaharlal Nehru, the first Prime Minister of India.
Shahu Maharaj Death Anniversary
Shahu, also known by the titles of Chhatrapati Rajarshi Shahu, Shahu IV, Rajarshi Shahu Maharaj, Kolhapur's Shahu)was from the Bhonsle dynasty of Marathas.  He was a Raja and the first Maharaja of the Indian princely state of Kolhapur. He worked for the cause of the lower caste subjects in his state. Primary education to all regardless of caste and creed was one of his most significant social works. 
Bhulabhai Desai Death Anniversary
Bhulabhai Desai was a prominent Indian independence activist and acclaimed lawyer. He is well-remembered for his defence of the three Indian National Army soldiers accused of treason during World War II, and for attempting to negotiate a secret power-sharing agreement with Liaquat Ali Khan of the Muslim League.
Battle of Ghagra
On this day in 1529, Battle of Ghagra took place in which Mughal Emperor Babur beats Afghans and Bengals.
Francis Xavier Reaches Goa
On this day in 1542, Francis Xavier reaches Old Goa, then capital of Portuguese India.
China Recognised Sikkim as an Indian State
On this day in 2004, China recognised Sikkim as an integral part of India on the condition that Tibet is a part of China. 
Last Episode of Friends Aired
On this day in 2004, the final episode of the television sitcom Friends aired and was watched by more than 52 million viewers.
Actor George Clooney's Birthday
George Timothy Clooney is an actor and filmmaker. He is the recipient of numerous accolades, including a British Academy Film Award, four Golden Globe Awards, and two Academy Awards, one for his acting and the other as a producer. Some of his famous movies are  From Dusk till Dawn (1996), One Fine Day (1996), with Michelle Pfeiffer, The Peacemaker (1997) and more. 
Above are the 10 important events that happened in the history of India and the whole world. It includes major birthdays, death anniversaries, fun facts and important historical events that occurred in India as well as globally. 
For more such interesting content, daily check out This Day in History. CLICK HERE.