Ground Report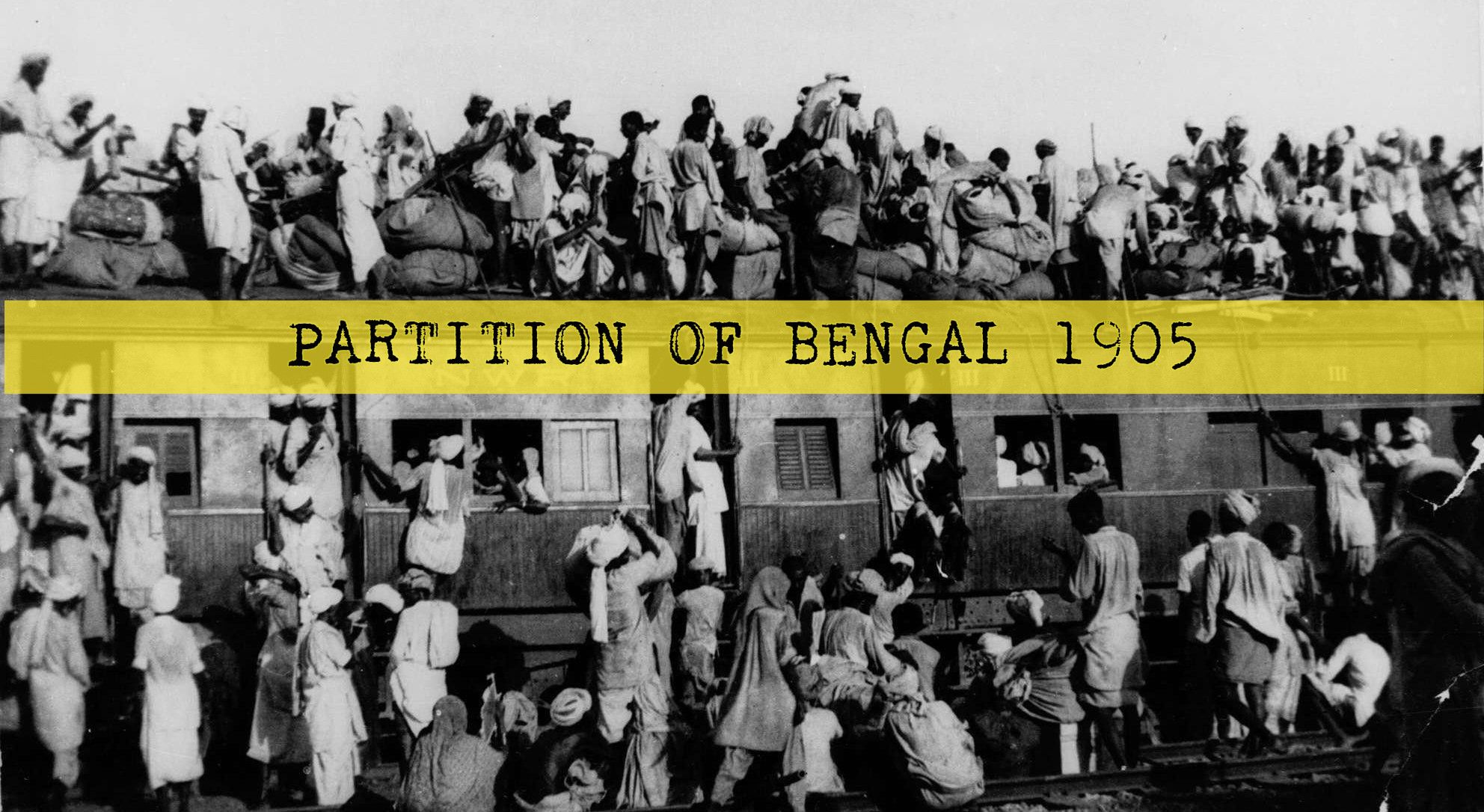 This Day in History:
India's independence has been a series of different movements that went through millions of struggles, sacrifices, and most importantly, the partition into two different nations. However, decades before India got its independence, the country witnessed the Bengal partition as a National Movement.
So, in today's "This Day in History" article further, we will know more about the Partition of Bengal. 
On 16th October 1905, the partition of Bengal came into force followed by the orders of the erstwhile Viceroy of India, Lord Curzon. While the partition of Bengal divided the Muslim majority of eastern Bengal and the Hindu majority of the Western Bengal into two parts. 
Partition of Bengal, Explained:
The Partition of Bengal was observed as a mourning day throughout Bengal as well as the country, as it was believed that the Bengal partition was done to divide the unity of the people of Bengal. While showing their dissatisfaction towards the partition of Bengal, people fasted walked barefoot in processions singing patriotic songs such as Vande Mataram on the streets, and people also tied rakhis on wrists of each other so as to highlight the unity of the two halves of Bengal.
The reason behind the Partition of Bengal:
As stated by the Britishers, the reason behind the Bengal Partition was the argument of administration, as Bengal had a bolstering population of 78 million which was difficult to be administered by the British officials, however, the actual reason behind the Bengal Partition was to weaken the unity of Bengal, which was the epicenter of Indian nationalism and divide the Hindus and Muslims considering the religious beliefs and background.
Indians were furious with this decision of Partition of Bengal and referred to it as "Divide and rule" by the British government. While the Bengali Hindus holding a strong foothold in the business and in the rural areas came up with an argument that the Bengal Partition would make them a minority in their native land. 
And with this, the partition of Bengal triggered a Swadeshi Movement which was a revolution movement by the people of Bengal boycotting the foreign goods and substituting them with the Swadeshi products. The Swadeshi Movement holds the utmost importance in the independence of India as it was the threshold point of India that led to the extremist phase of Indian History.