The Financial Express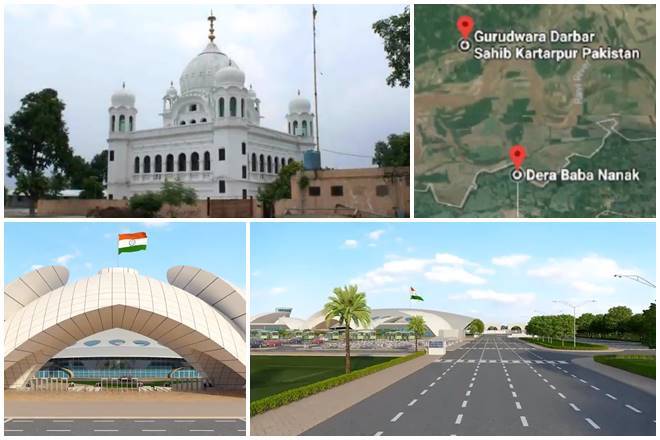 9th November in History:
India and Pakistan have been the strongest adversaries as both the neighboring countries have had various disputes ever since their existence. However, there are a few subjects, where the countries have come together for the betterment of their citizens. And one such historic event has been discussed below in today's "This Day in History" article.
On 9th November 2019, The Kartarpur Corridor was inaugurated for the Sikh pilgrims.
What is Kartarpur Corridor?
The Kartarpur Corridor is a visa-free border crossing built on the India- Pakistan border and a corridor that comments the Gurudwara Darbar Sahib in Pakistan to the Indian border. The Kartarpur border crossing allows devotees from India to visit the gurudwara in Kartarpur, Pakistan which is, 4.7 kilometers away from the India-Pakistan border on the Pakistani side, without any visa. 
It must be noted that the Pakistani Sikhs aren't allowed to use the border crossing, and can't access Dera Baba Nanak on the Indian side without obtaining an Indian visa or unless they work there. 
Who proposed the Kartarpur Corridor?
It must be noted that the Kartarpur Corridor was originally proposed in early 1999 by the then prime ministers of India and Pakistan, Atal Bihari Vajpayee and Nawaz Sharif, respectively, as a part of the Delhi-Lahore Bus diplomacy.
Kartarpur Corridor Inaugration:
The foundation stone of the Kartarpur corridor on the Indian side was laid on 26th November 2018, and on 28th November 2018 on the Pakistani side, by Pakistani Prime Minister Imran Khan. While Prime Minister Narendra Modi inaugurated the Kartarpur Corridor (in India) on 9th November 2019 which was completed for the 55oth birth anniversary of Guru Nanak Dev Ji on 12th November 2019. The Kartarpur Corridor on the Pakistani side was inaugurated by Prime Minister Imran Khan. 
Imran Khan said "Pakistan believes that the road to prosperity of region (sic) and bright future of our coming generation lies in peace", adding further that "Pakistan is not only opening the border but also their hearts for the Sikh community."
While the Indian Prime Minister Narendra Modi compared the decision of opening Kartarpur Corridor taken by the two countries to the fall o the Berlin Wall in November 1989, mentioning that the project could help in easing tensions between the two countries.
Scenario before Kartarpur Corridor:
It must be noted that before the Kartarpur Corridor was made, the Sikh pilgrims from India has to take a bus to Lahore to visit Kartarpur after traveling 125 kilometers, even though the Gurudwara Darbar Sahib Kartarpur could physically be seen from the Indian side, where an elevated observation platform was constructed.