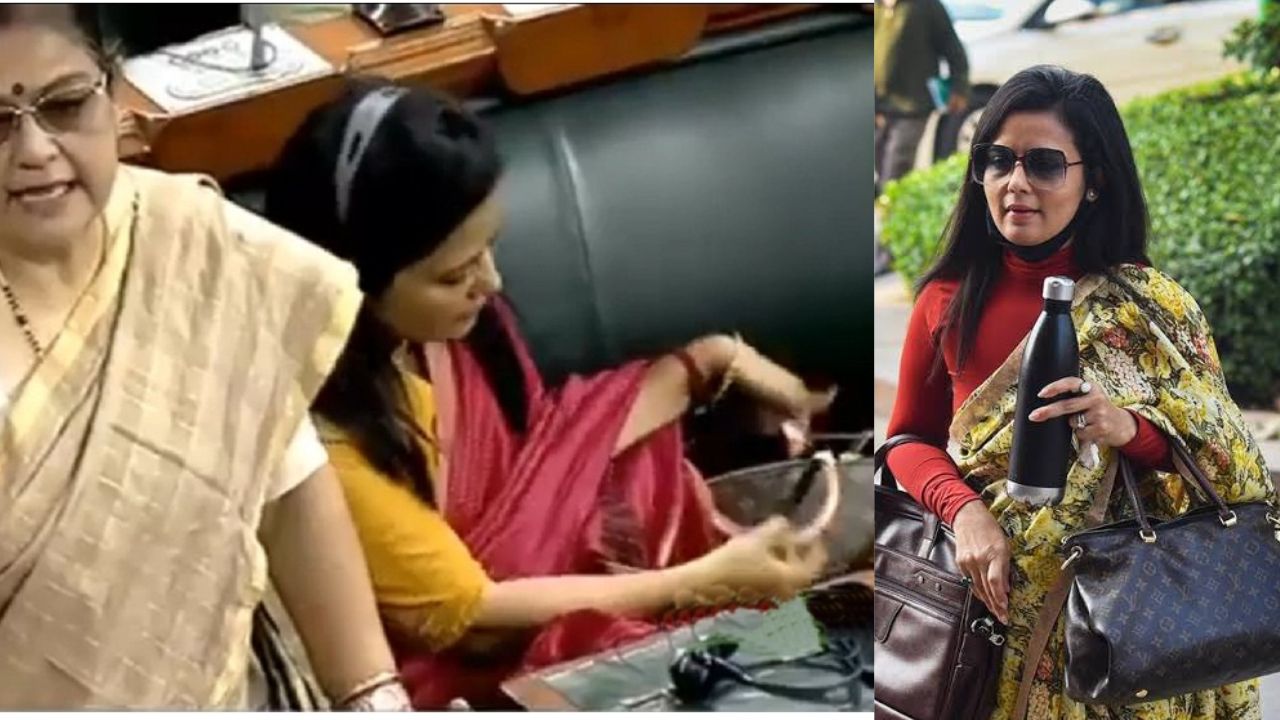 A video of Mahua Moitra TMC MP is going viral on social media and all people can now be seen talking about is her dazzling Louis Vuitton bag in focus. Shehzad Poonawalla of the Bharatiya Janata Party tweeted a video of the events on August 1 after the opposition prompted the debate and discussion about the inflation in Parliament. A Trinamool Congress member named Mahua Moitra appeared in a video while Kakoli Ghosh Dastidar spoke how the economy has been utterly ruined. During the video Mahua Moitra can be seen hiding her expensive French luxury Louis Vuitton bag. Wondering how much it costs?
Mahua Moitra viral Louis Vuitton bag price
The Louis Vuitton bag Mahua Moitra was spotted carrying is the The Neverfull MM tote, which is available in a range of price points, with the minimum starting at a steep cost of $1,000 roughly Rs. 73,000 and the price tag ranging up to $3,200 roughly Rs. 2,30,000 depending on the personalization categories such as materials uniqueness, reliability, production cost, etc.
Which Louis Vuitton Neverfull is most popular?
The Neverfull Monogram MM is a popular canvas for limited editions and artist collaborations. The conventional Damier and Monogram patterns are the most popular, despite the great range of alterations. Mahua Moitra is carrying a bag that displays the same phenomenon. The most widely used size is the Neverfull MM. It can fit anything you need to carry, like a laptop, water bottle, cosmetic bags, and other items.
Mahua Moitra trends with Louis Vuitton bag
 When discussing price hikes, Poonawalla brought attention to the way Moitra hid  her pricey bag while stating "Hypocrisy has a face & it's this!