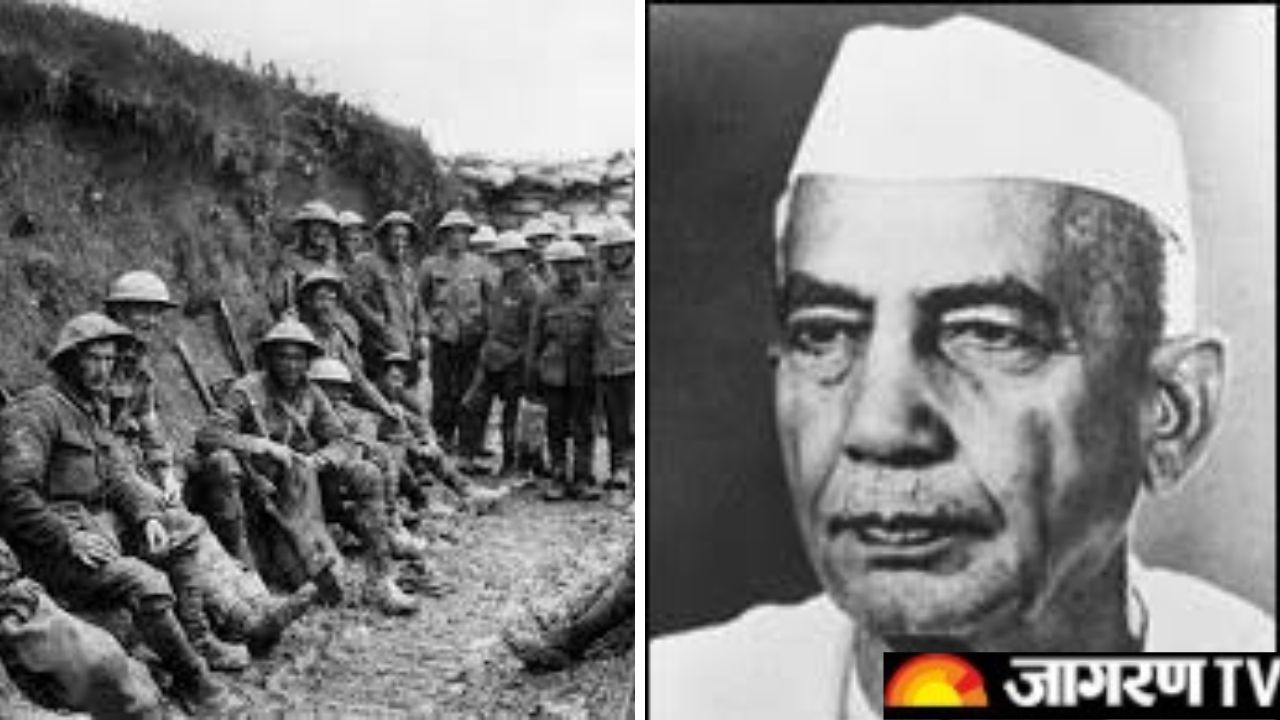 This Day in History: According to the Gregorian calendar, July 28 is the 209th day of the year and the 210th day of a leap year.
On this day let's see some important events and anniversaries. We have compiled a list of some monumental events that happened all around the world on 28 July as well as the birthdays of famous people.
Major Events Happened on this Day
1851-Total solar eclipse captured
On July 28, 1851 the first photo of a total solar eclipse was taken. Johann Julius Friedrich Berkowski, a Prussian known for his ability as a daguerreotypist, captured the image during a total solar eclipse in Königsberg, which is now Kaliningrad, Russia, according to Space.com.
1914- Beginning of World War I
World War I or the First World War, often abbreviated as WWI or WW1, began on 28 July 1914 and ended on 11 November 1918. Referred to by contemporaries as the "Great War", its belligerents included much of Europe, the Russian Empire, the United States, and the Ottoman Empire, with fighting also expanding into the Middle East, Africa, and parts of Asia.
1921- The Congress decided to boycott the upcoming visit of the Prince of Wales
On 28 July 1921, the Indian National Congress decided to boycott the upcoming visit of the Prince of Wales (who would later become King Edward VIII) in November as part of the Non-Cooperation Movement. This is an important event in the annals of modern Indian history for the UPSC Exam.
1928- IX Summer Olympics open
The 1928 Summer Olympics, officially known as the Games of the IX Olympiad and commonly known as Amsterdam 1928, was an international multi-sport event that was celebrated from 28 July to 12 August 1928 in Amsterdam, Netherlands.
1958- National Aeronautics and Space Act is passed by the US Congress
Signed by President Dwight Eisenhower on July 29, 1958, the National Aeronautics and Space Act of 1958 "provided for research into the problems of flight within and outside the earth's atmosphere" and established the National Aeronautics and Space Administration
1979– Chaudhary Charan Singh became the fifth Prime Minister of India.
Chaudhary Charan Singh (23 December 1902 – 29 May 1987) served as the 5th Prime Minister of India between 28 July 1979 and 14 January 1980.
1986- Huma Qureshi was born.
Huma Saleem Qureshi is an Indian actress and model who primarily appears in Hindi language films. She has also received three Filmfare Award nominations. Qureshi obtained a bachelor's degree in History—with honours—from the University of Delhi, while she worked as a theatre actor and model.
1989- Dulquer Salmaan was born
Dulquer Salmaan is an Indian actor, playback singer and film producer who predominantly works in Malayalam language films. He has also appeared in a few Tamil, Hindi and Telugu language films. Salmaan graduated with a bachelor's degree in business management from Purdue University and worked as a business manager in Dubai before pursuing a career in acting
Above are the most important events that took place on this day. It includes major birthdays, death anniversaries, fun facts and important historical events that occurred in India as well as globally. For more details see our website. This Day in History.