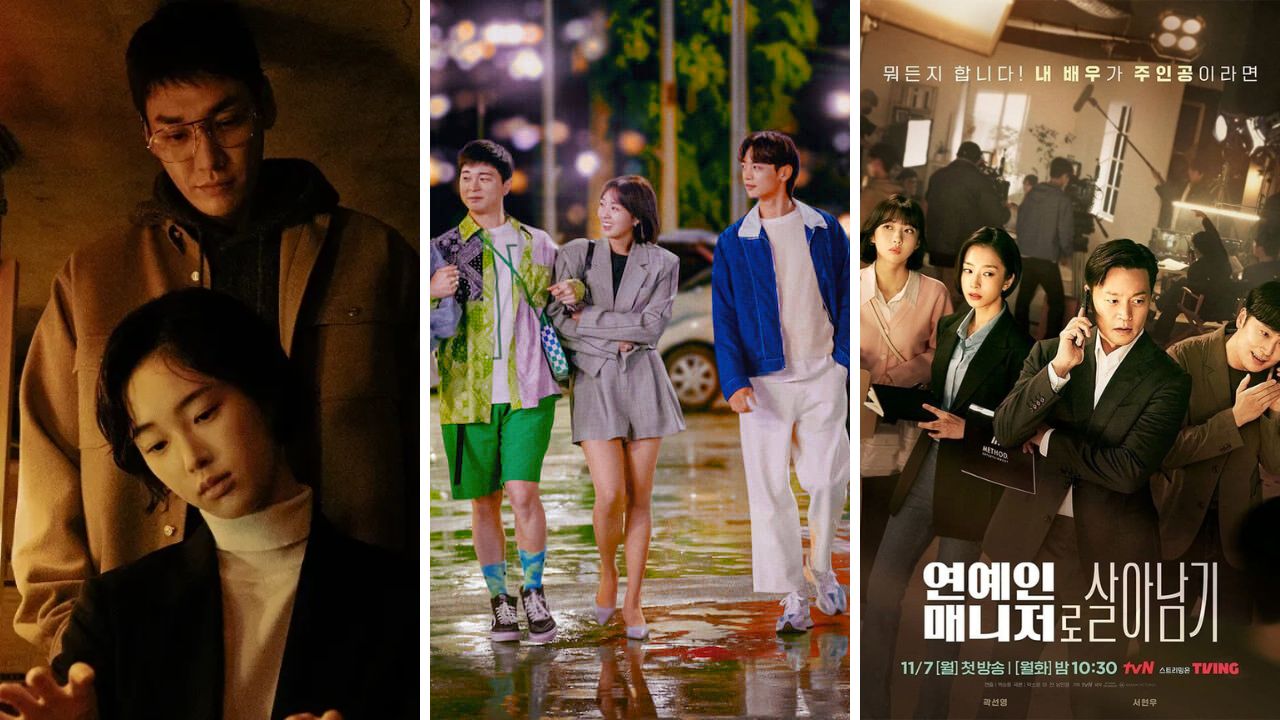 K-dramas on Netflix: It's November and OTT's are full of Christamas and vacation worthy contents to binge watch all night, but for the K-drama lover it's a treat on treat as Netflix has dropped some of the best K-dramas from the November bucket list. This goes without saying that 2022 has been a great year for the K-drama industry which is booming with interesting content and experimenting with different genres, but the best part is that it's actually working for the national and international audience. So without wasting much of your time let's move quickly to the list of top 3 K-dramas of November 2022.
Top 3 K-dramas streaming on Netflix in November 2022
The Fabulous
Season 1
Streaming on - Netflix
Genre- Drama 
Cast- Chae Soo Bin, Choi Min Ho, Lee Sang Woon, Park Hee Jung, Kim Min Kyu
Released on- November 4th, 2022
The Fabulous Netflix K-drama
It's a must watch K-drama for all the K-drama lovers who are struggling to find some fresh new content. Especially for the fans of SHINee who can finally see Choi Min Ho taking the lead space.The career, love, passion, and friendships of four young people who have committed themselves into the fashion industry is the storyline of the K-drama. 
Somebody
Season 1
Streaming on- Netflix
Genre- Mystery, Thriller
Release date- November 18, 2022
Cast: Kim Young Kwang, Kang Hae Lim, Kim Yong Ji, Kim Soo Yeon
Somebody Netflix K-drama
It's one of the top rated K-dramas in present times directed by Jung Ji-woo. The "Somebody" social networking software is developed by Som (Kang Hae-lim) who is good friends with Ki-Eun and Mok-Won.Som is compelled to become involved in a murder investigation when her app becomes vital to the case. Ki Eun, a friend and investigator, is in charge of the inquiry.
Call My Agent/Behind every star
Streaming on- Netflix
Genre- Comedy, Romance
Cast: Lee Seo Jin, Kwak Sun Young, Seo Hyun Woo, Joo Hyun Young,
Netflix release date- November 16, 2022
Behind every star Netflix K-drama
If you remember the popular French web series Call My Agent it will be easier for you to understand that Behind every star is the Korea version for the same. It was earlier reported that the title of the show will be kept the same as the original but recently it changed to Behind My star.
Going by the Netflix description "The general director of Method Entertainment, Ma Tae Oh, uses his extraordinary strategic thinking to achieve his objectives. However, this puts him at conflict with Cheon Je, his hardworking and competitive manager".