Top Indian eSports facilities Bootcamp for the rising EGames players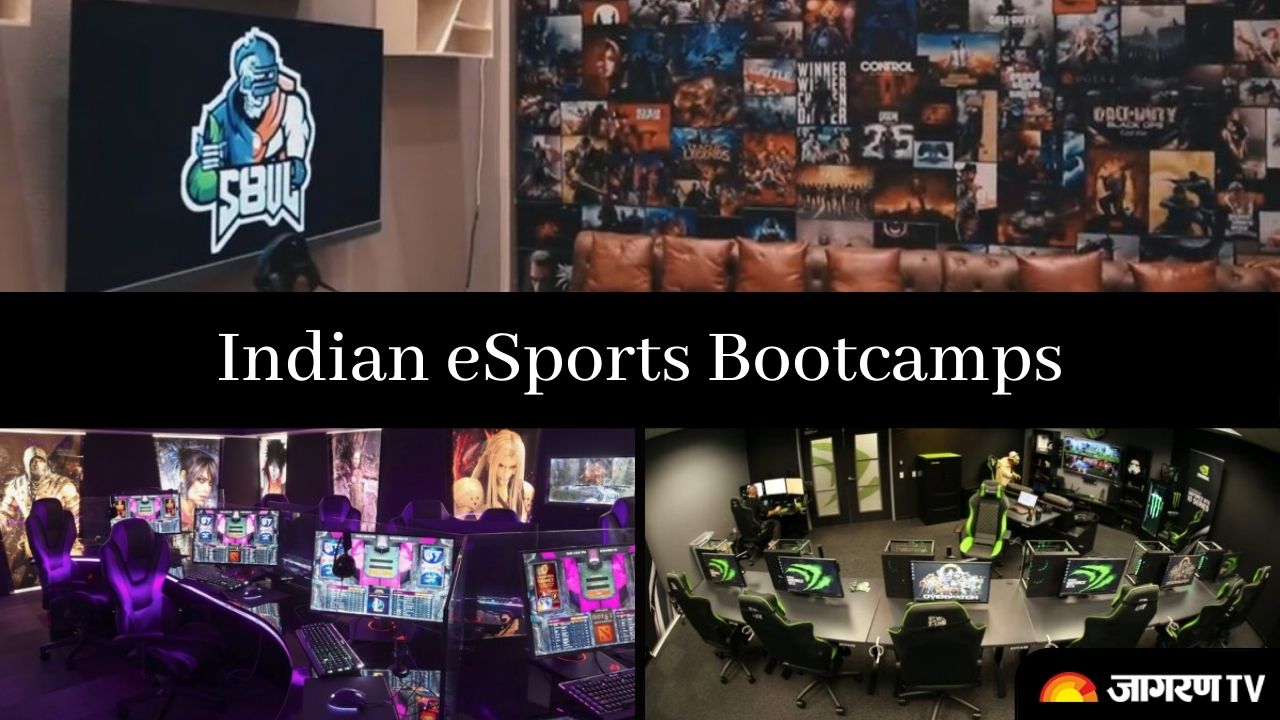 Top Indian eSports Bootcamps: We are seeing the rushing era of Indian eSports. From bagging prizes in international tournaments to streaming and creating content, Top Indian eSports players are not less than celebrities today. Just like the players of cricket, hockey, wrestling or any other sport, eSports players also follows a strict schedule of practice and managing health. Playing video games is not just for fun. Its passion, source of income, and their full-time job too.
Just using their gaming equipment and going live is not enough. They have to exercise and strategically plan their sport just like any other ground sport. 
So if we talk about ground sports then they have training facilities, camps, and big academies who train them for their play. Similar to them, our eSports player to have their Bootcamp. Equipped with all the latest gadgets, facilities, and everything they need to concentrate on their game along with mental and physical health. 
Top Indian eSports facilities ( Bootcamp)
Since the Indian eSports is seeing a rise, companies are building special boot camps for their players to practice and bring the best out of them. Below are the top eSports bootcamps facilities in India. 
(Click on the title to watch video)
Global Esports' Content House is currently one of the biggest of its kind in India. With a total worth of INR 30 Crores ($4.12 Million), this gaming facility has it all. The gaming facility contains an indoor pool, a bar, a fully functional Gym, and a squash court. The organization has also set up a Guild House which is close by to the Content house solely for the esports players to scrim and play in the tournaments. The Content house located in the Pali Hill area of Mumbai is currently under a long-term lease with the option to buy. 
Team S8UL, one of the most popular eSports organizations in India has revealed their Gaming House earlier this year. With a total worth of $1 Million, the luxurious Gamings space for their creators and players have it all. With the first floor made for socializing and dining, it also contains all the trophies and pictures of S8UL members. The second floor as they named it "Sleeping Den" contains a big pool table and rooms for all their creators and players. All the creators and players have their personal cabin-like PC setups for them to stream, practice, edit, and create content on the third floor of the house.
EsportsXO organization offers software to manage esports tournaments online. The company has come together with a few content creators to build the biggest gaming community under a single roof. The XOSpace content house was revealed on Zishu's YouTube channel. The 10,000 sq. ft Villa in Bangalore contains an outdoor swimming pool, gym equipment, personal streaming rooms with custom PC setups for creators on the underground floor.
Red Owl Gaming House 
The organization provides talent management, tournament, brand integrations, and content production services. It has connected with content creators throughout our Nation and has recently formed a BGMI squad for esports as well. With so many creators and players around, they've revealed their gaming house last month. The Gurugram based house includes a waiting area for fans or visitors, a Pool table, a garden with a massive swimming pool, zucchini bathtubs, and personal streaming setups
GodLike Esports organization is owned by Chetan "Kronten" Chandgude. Based out in Pune the bungalow is worth around 4 Crore INR. It consists of personal PC setups for their Valorant lineup, a Piano, a BGMI roster room with their complete setup for streams and practices. A management room for the organization owners.