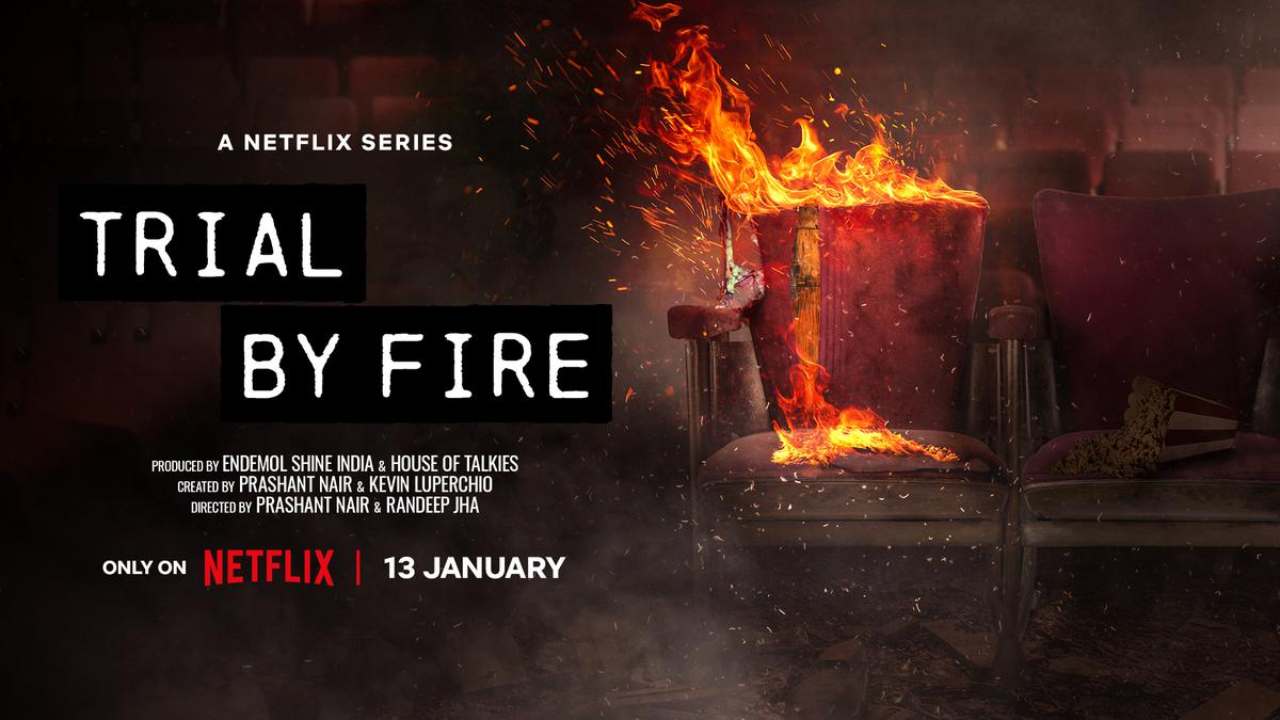 Trial By Fire ott release date: Inspired from the real life horrific tragedy which occurred in 1997, Trial by Fire a limited series featuring Abhay Deol is all set to make it's OTT release soon. The series is one of the most talked about web series based on the book by the same name ''Trial by Fire: The Tragic Tale of the Uphaar Fire Tragedy' authored by Neelam and Shekhar Krishnamoorthy.
Trial by Fire OTT release date
Helmed and created by Prashant Nair, Trial by Fire is all set to make a OTT debut on Netflix. Abhay Deol's starrer will start streaming from January 13th, 2023. The web show is slated to be a limited series. The trailer for the same was released in December last year.
Trial By Fire plot
A massive fire that broke out at the South Delhi Uphaar Cinema in June 1997 resulted in 100 of  injuries and around 59 deaths. The focus of the limited series featuring Trial By Fire is to highlight this  tragic event. Due to the lack of ushers or fire escapes, the majority of the crowd was trapped inside the burning building. Two siblings dedicated their entire lives to discovering the fire's cause.
Commenting on the inspiration behind the film Prashant Nair said "Neelam and Shekhar Krishnamoorthy are inspiring examples of the kind of resilience and fortitude it takes to move the needle even slightly in this country."
Cast of Trial By Fire
Alongside Abhay Deol, Trial by Fire also casts Rajesh Tailang, Ashish Vidhyarthi, Anupam Kher, Ratna Pathak, Shilpa Shula, and Shardul Bharadwaj in the key roles. Check out the trailer