google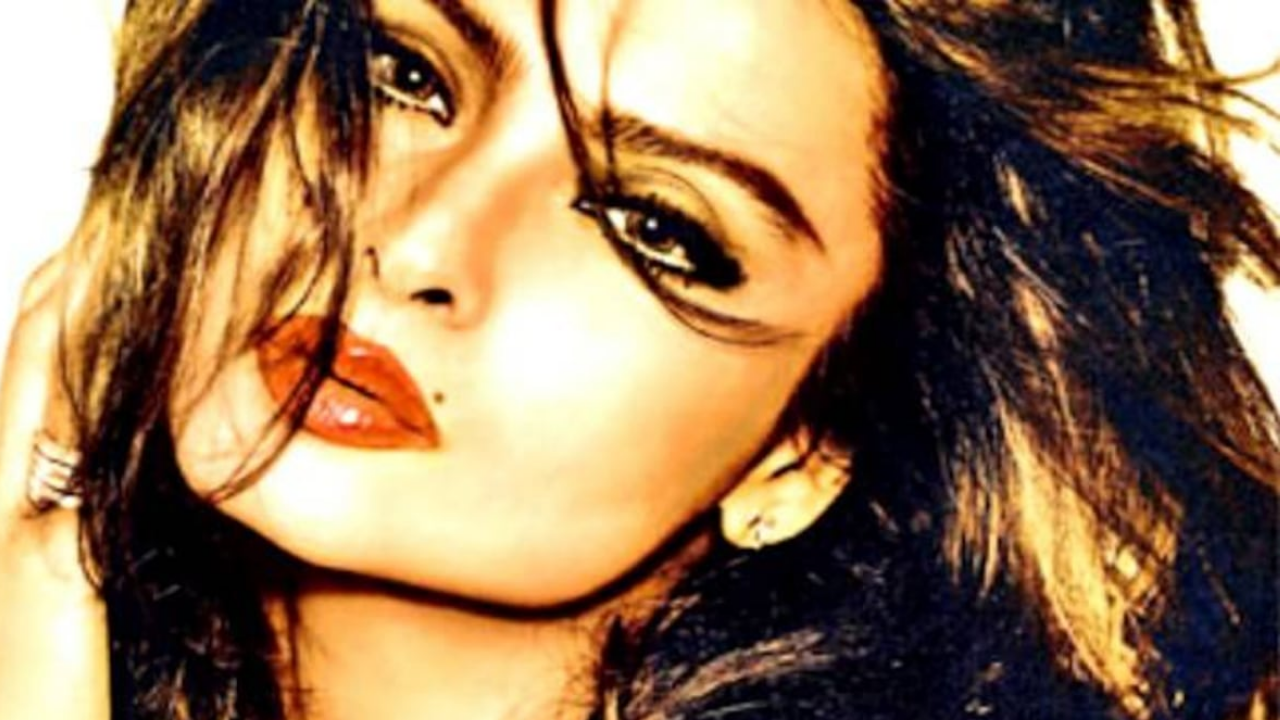 Rekha... A name in the Indian entertainment Industry who won a million and billions of heart with her exceptional acting skills and unavoidable Charisma. The queen of versatility who at the time of 70s and 80s when the Indian film industry was still stuck at male-oriented films choose to do the films which were female oriented and gained immense love and popularity. She won the National Film Award for Best Actress for her role of a classical courtesan in  the film Umrao Jaan. She was portrayed as a sex symbol in Indian media from the 1970s onwards.

She emerged as the superstar when she was on the top of her career, however her road to success was never easy. Rekha  faced many roadblocks including her personal relationship, marriage, complexion etc but, the queen came out stronger everytime. No matter how many times she was ill-treated and misjudged by the Indian media and audience, no one can deny that she was she still is one of the most popular icon of the Industry.
You might know about Rekha as of actress and what you see on television, but here are 8 interesting facts about her which even the world is not aware of:
Troubled early life of Rekha:
Rekha's parents Gemini Ganesan and Pushpavalli were not married at the time of her birth, and throughout Rekha's childhood, Gemini refused to accept that he was the father. Even her father didn't come forward to accept her paternity. It was because of poor financial stability and no mode of Income why Rekha stepped into the world of Cinema at a very early age.
She also has 5 half sisters and one half brother from the same father but, different mother. 
Rekha's dream to become air hostess:
The actress was so fond of travelling and exploring new places that at some point of time she wanted to become an air hostess. But, considering her young age, she was rejected. She then thought of becoming a nun and started studying in a convent school with Irish nuns.
Rekha was called ugly Duckling:
The Bollywood which praises Rekha's beauty today and can't stop admiring her evergreen look even at this age was never the same before. This is the same Bollywood which mocked her for her complexion and south Indian features. She was called an Ugly Duckling in the industry. Her dark appearance, chubby figure, and the garish attire she donned in her films made people and directors avoid her. Until she co-starred with Amitabh Bachchan in Do Anjaane (1976) and played a rape victim in Ghar (1978) the audience started taking her seriously
Forced smooching scene:
Yes you read that right at a very young age of 15 after her first debut film, when Rekha was shooting for Anjana Safar she was forced to do 5 mins long smooching scene by star Biswajeet Chatterjee and the director Raja Nawathe.
A love story without happy ending:
Following her breakthrough with Muqaddar Ka Sikandar, Rekha went on to star in a number of films with Bachchan, the most of which were box office hits. The duo made a lot of headlines for not only for having an on-screen chemistry, but also for sharing an off-screen relationship. The news was highly publicised and crticised because Amitabh was then married to actress Jaya Bhaduri.
Silsila the most scandalous film:
When the film was premiered on the screen, it now where looked liked a scripted one and it felt like it portrayed the real life relationship between the trio Amitabh Bachchan , Rekha and Jaya Bhaduri.Bachchan's love interest was played by Rekha, while his wife was played by Bachchan's real-life wife, Jaya Bhaduri. This was their final picture together, and they have never worked together since. It also marked the end of Rekha and AMitabh's love story as said in the reports.
Marriage and relationships:
Rekha is famous for her love story with superstar Amitabh Bachchan which is undoubtedly the biggest mystery of Bollywood and many believe that Rekha never got married because of him, however it is not true. The actress got married to an industrialist Mukesh Agrawal who soon committed suicide after just a year of their marriage to which the media and critics bashed Rekha and imposed many allegations on her. Second time, she was rumored to get secretly married with Co-star Vinod Mehra. This one time Rekha attended Rishi Kapoor and Neetu kapoor's marriage while in white saree along with Sindoor and mangalsutra. The marriage was attended by many famous personalities of Bollywood, including Amitabh Bachchan and his family. Rekha's entry in this avatar stunned everyone. But, as we said, it remained  a mystery.
Rekha's best friend:
With everyone having different perceptions about Rekha in the film industry, it was deam girl Hema Malini who supported her and never let her hand go. Rekha and Hema are the best friend till now and no celebration of Rekha is completed without the presence of Hema Malini in it.