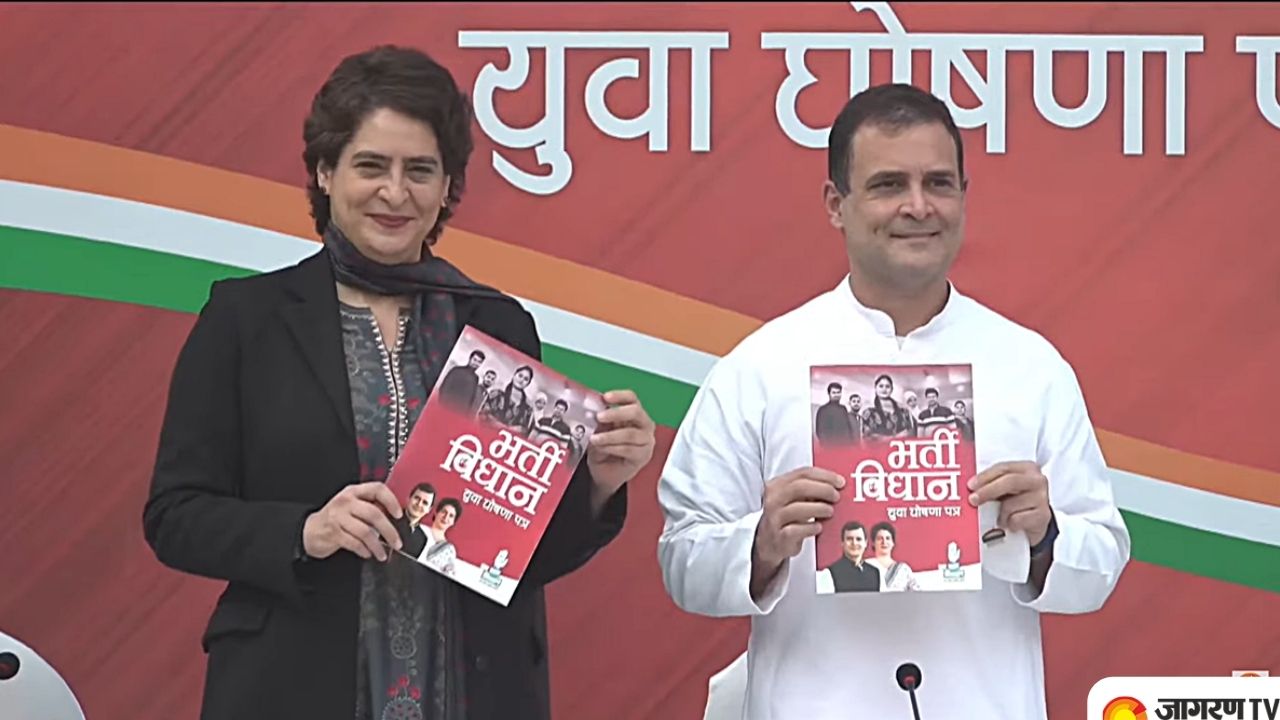 UP Elections 2022:
Today,  Congress Party leader and chief Rahul Gandhi and Priyanka Gandhi Vadra launched the party's youth manifesto for the Uttar Pradesh Assembly elections 2022. The party is going to the polls with youth and women in focus and has announced that it will reserve 40% of tickets for women in Uttar Pradesh. Priyanka Gandhi is working mainly on women centric issues and incessantly campaigning for women's upliftment in this UP Elections 2022.
UP Elections 2022: Key Points of Congress Manifesto


Priyanka Gandhi said, the Congress is voted to power, we will revise the budgets for a better allocation. "We need to focus on the budget and allocate funds better. If you see the way in which Yogi ji spends on advertisements - be it in UP or in Delhi, or elsewhere - you will find that his advertising budget is more than many other crucial areas where these funds could be used much better, like, education or healthcare," Priyanka Gandhi Vadra said.

She said that today's is facing immense problems due to unemployment and unavailability of jobs in India.

the problems being faced by the youth in terms of examinations also and congress party aimed to find a solution for this problem as well.

Recruitment on 1.5 lakh vacant posts in primary schools departments like Secondary, higher education, police etc

Rahul Gandhi also stressed on the issue of job creation.

The Congress Party will aim to make a job calendar.

vacant posts for Sanskrit, Urdu teachers Anganwadi, Asha etc. will be filled.
Stay tuned for latest updates on Assembly Elctions 2022, UP Elections 2022, Uttarakhand Elections 2022 and more