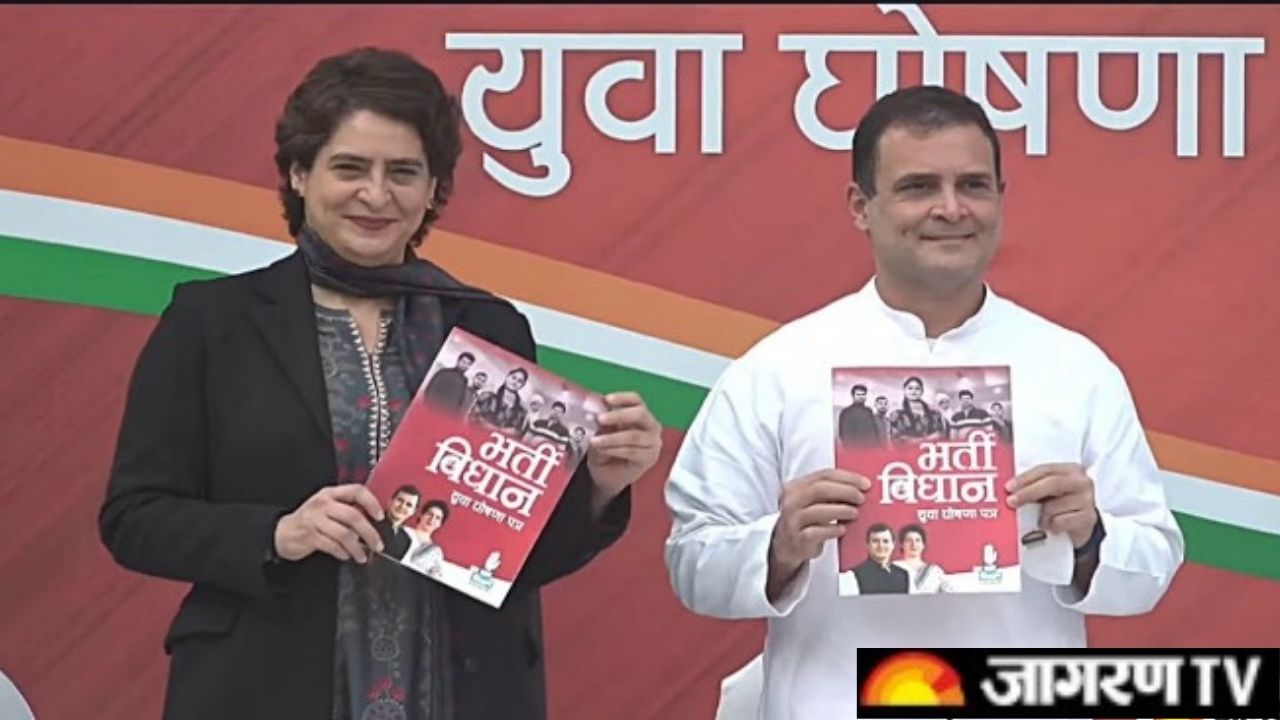 Priyanka Gandhi along with Rahul Gandhi released the manifesto of Congress in Uttar Pradesh on Friday. During these manifesto announcements, journalists asked her who would be the chief ministerial face of the party. On this, Priyanka posed the opposite question, are you seeing any other face? Priyanka's answer is a sign in itself that the CM face of the party will be herself.
Along with that she said that these manifesto will specifically be for youths and then she said that if Congress comes to power in Uttar Pradesh, 1.5 lakh teachers will be employed in primary schools. The education budget will be increased. She also claimed that they will provide 40% reservations for girls in government jobs. Rs 5000 cr budget for startups will also be provided by the state government and 1 lakh vacant posts in the Police department will be filled.
No other party has declared their CM candidate, but Priyanks's decision has raised the question for every party as to when and who would they select for CM candidacy, opposing Priyanka.