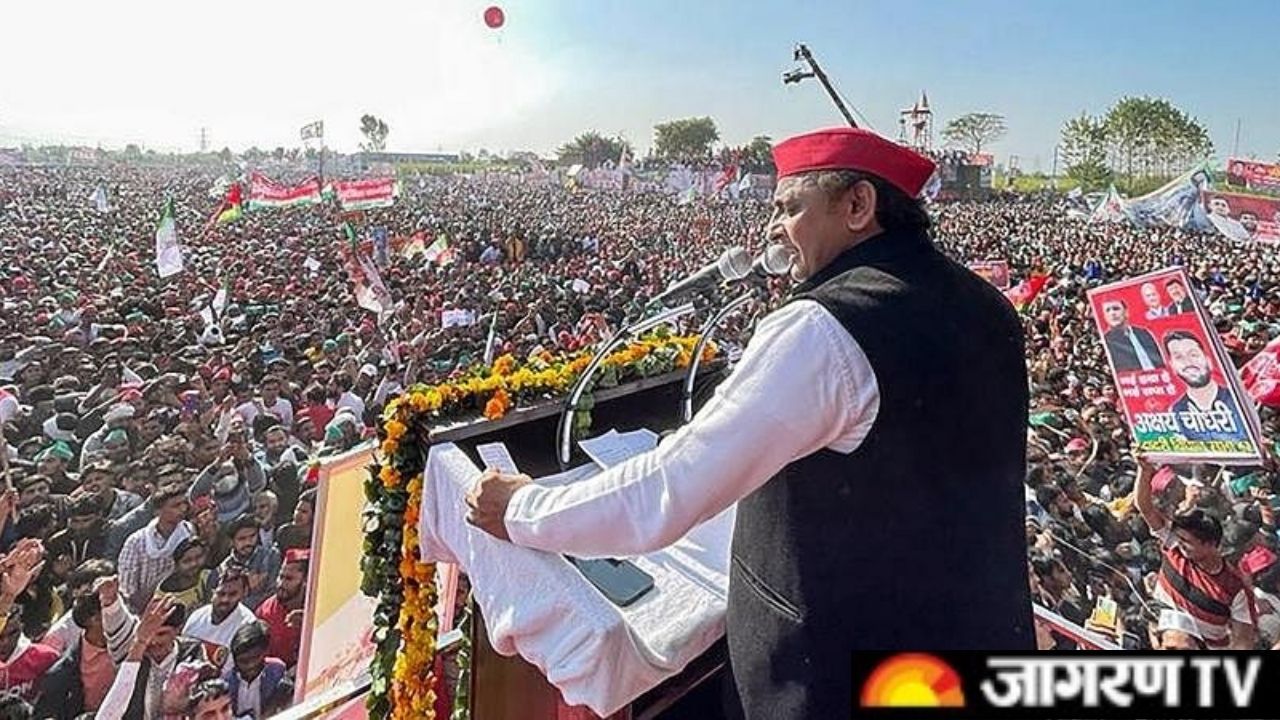 The SP on Monday released the first list of 159 candidates. In this, SP chief Akhilesh Singh Yadav will contest from Karhal seat of Mainpuri. At the same time, Azam Khan, who is lodged in Sitapur jail, has been given a ticket from Rampur. Azam's son Abdullah has been fielded by the SP from Swar seat. Abdullah has come out of jail on bail 10 days back. From Kairana, the party has fielded Nahid Hasan, an accused in the exodus case. After Nahid Hasan went to jail, discussions were going on for his sister Iqra Hassan to contest the elections. All speculation came to an end on Monday. Nahid Hasan will contest from Kairana assembly constituency as a joint candidate of Samajwadi Party and Rashtriya Lok Dal.
In the list of 159 names of SP, every effort has been made to nominate 30 Muslims and 12 Yadavs in the list. The focus of the party seems to be more on non-Yadav OBCs. The logic behind this is being told that apart from its core vote bank, SP is trying to get other castes of OBC on its side. The SP has fielded only 9 women candidates in the list of 159. At the same time, there are 5 Brahmin candidates. 
BJP's reaction on SP including Azam Khan and Nahid Hussain
As soon as the SP list was released, the BJP targeted the party. BJP's joining committee president Laxmikant Bajpai said that Akhilesh is intending to riot by giving tickets to tainted and criminal candidates. He said that Akhilesh's love for Pakistan is coming to the fore in leaps and bounds.