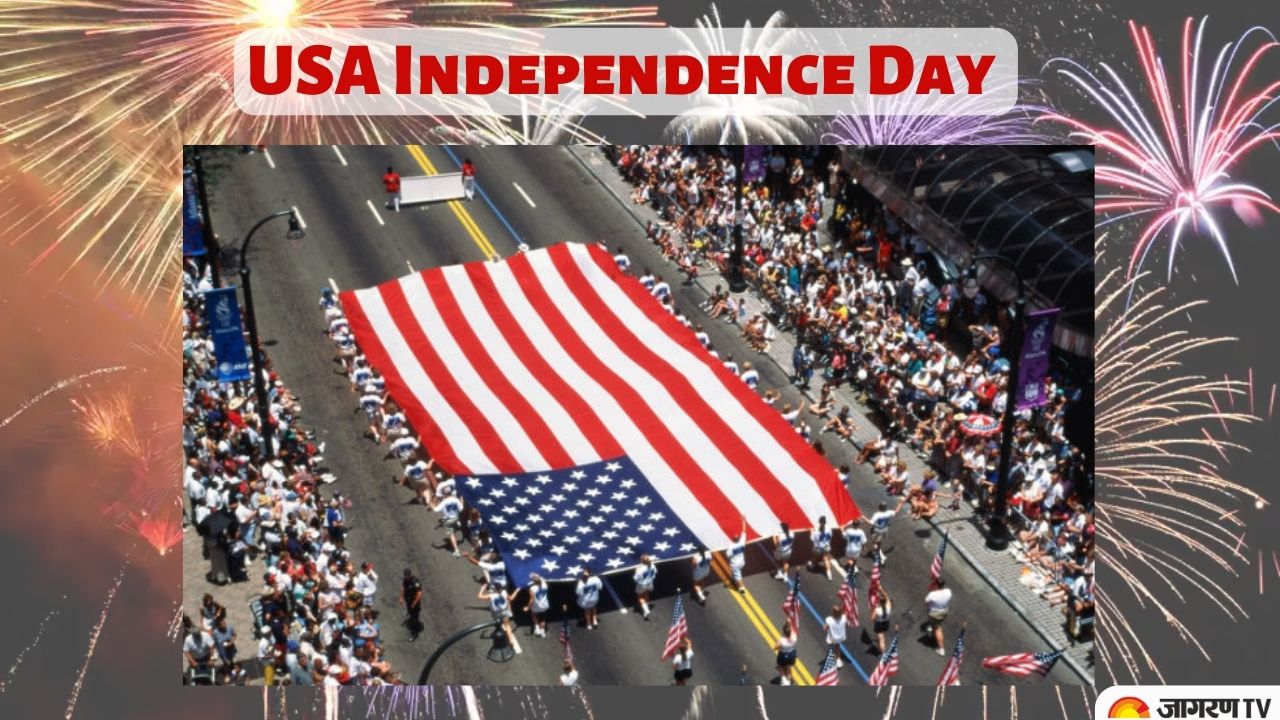 The US national holiday, which honours the signing of the US Declaration of Independence in 1776, is being observed for the 246th time this year.
The first United States Independence Day celebration took place in 1777 and featured stars and stripes. In recognition of the Declaration of Independence, there is a federal holiday. On July 4, 1776, delegates from the 13 colonies celebrated the Declaration of Independence's adoption.
Congress voted in favour of independence from Great Britain on July 2, although the revision of the Declaration of Independence was not yet complete. Thomas Jefferson originally wrote the Declaration of Independence with input from committee members John Adams, Benjamin Franklin, Roger Sherman, and William Livingston.
USA Independence Day: History
The Revolutionary War started in April of that year. New England was seen as radical when they started fighting for their independence. Richard Henry Lee, a delegate from Virginia, proposed a resolution to the Continental Congress in the Pennsylvania State House.  Later, it was known as Independence Hall, on June 7, 1776, in Philadelphia.
The final version of the Declaration of Independence was adopted on July 4 and published on July 2, 1776, after Congress secretly decided to declare independence from Great Britain.
Delegates began signing the Declaration of Independence on August 2, 1776, after the document's initial reading on July 8th.
In 1870, July 4th was an unpaid holiday for federal workers, but in 1941 it was changed to a paid holiday.
It's interesting to note that on July 3, 1776, John Adams wrote a letter to his wife Abigail outlining the proper way to celebrate Independence Day. On this day, he proposed, "pomp and parade, with shows, games, sports, guns, bells, bonfires, and illuminations."
USA Independence Day 2022: Quotes
"Independence Day: freedom has its life in the hearts, the actions, the spirit of men and so it must be daily earned and refreshed - else like a flower cut from its life-giving roots, it will wither and die." - Dwight D. Eisenhower
"Then join hand in hand, brave Americans all! By uniting we stand, by dividing we fall." - John Dickinson
"If our country is worth dying for in time of war let us resolve that it is truly worth living for in time of peace." - Hamilton Fish
 "Where liberty dwells, there is my country." - Benjamin Franklin
"Let freedom never perish in your hands." - Joseph Addison
"I believe in America because we have great dreams, and because we have the opportunity to make those dreams come true." - Wendell L. Wilkie
"We on this continent should never forget that men first crossed the Atlantic not to find soil for their ploughs but to secure liberty for their souls." - Robert J.
 "My father described this tall lady who stands in the middle of the New York harbour, holding high a torch to welcome people seeking freedom in America. I instantly fell in love." - Yakov Smirnoff
USA Independence Day 2022: Celebrations
Huntington Beach 4th of July, Mississippi
More than 500,000 people attend the cultural festival, which is renowned as the biggest Fourth of July event west of the Mississippi. This year's events include, among others, Fireworks Over the Ocean, Carnival, Parade, and Pier Plaza Festival.
Delaware Fireworks and Parade, Ohio
The annual parade will start at the main fairground gate on Pennsylvania Avenue, proceed to Sandusky Street, and then continue to Henry Street through the heart of the city. The City's Cherry Street site will also serve as the launch pad for the fireworks display. On the Ohio Wesleyan University campus, traditional outdoor performances will also be held before that.
90th Annual Rutherford Baby Parade, New Jersey
What a fun occasion for all the babies! Children who are five years old and younger can take part in the yearly parade, which travels between Home Avenue and Mortimer Avenue.