Valentine's day 2023 memes: Excuse me you dropped something…our Jaw with hilarious memes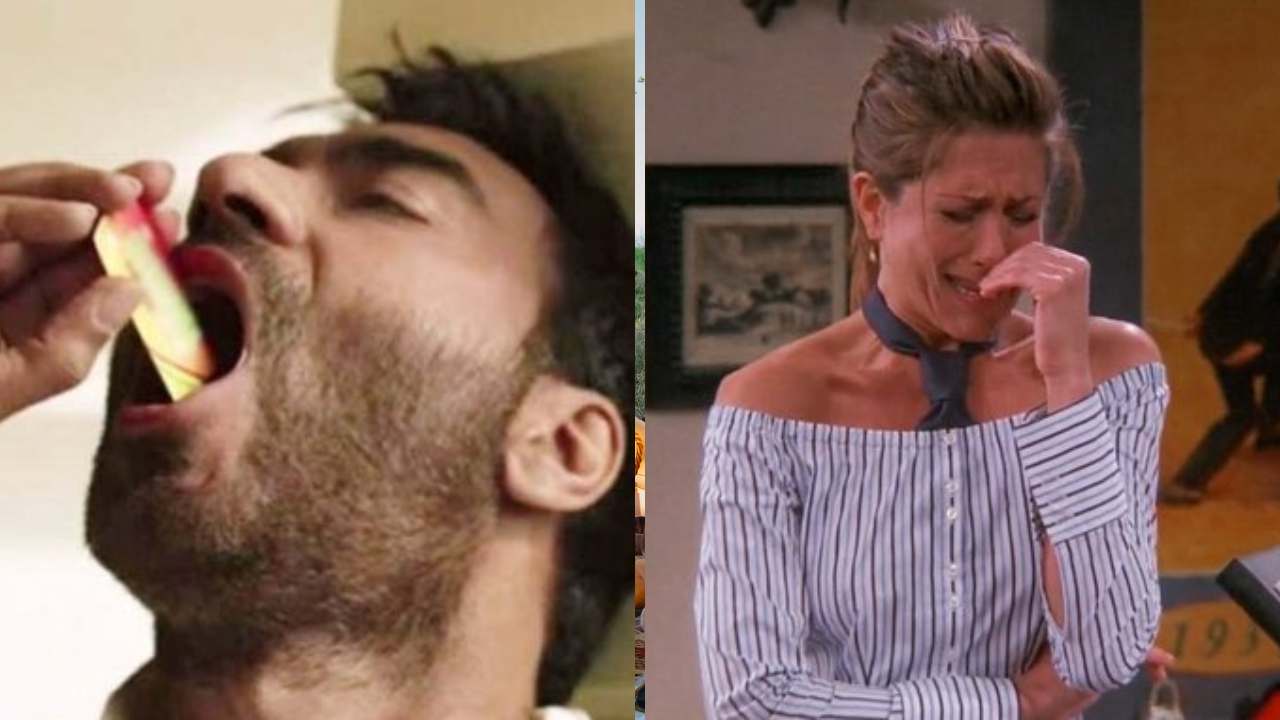 Valentines day memes 2023:
'You must be from Tennessee because you're the only ten I see!'. Sorry for showering you with such cheesy pickup lines, but it's Valentines. And if you can't keep calm, watching couples going all lovey dovey around the streets and of course your heads, then this is the perfect page you have landed on to. Its Valentines and like every year social media keeps buzzing with hilarious memes which can make you go ROFL. Check out a few. 
Valentines day memes
#ValentinesDay , Over priced desserts and easy tip Money. Bless all yall🍯 pic.twitter.com/XvPHM7pk9i

— pillow (@pillowtonttv) February 13, 2023
pov: me on valentines day pic.twitter.com/a5499d2AvC

— ZJM Crave (@ZJMCRAVE) February 13, 2023
Me on valentines day with my imaginary begum 🤧 pic.twitter.com/Srar84G7fb

— Memes e Duniya (@MemeseDuniya1) February 8, 2023
Commited boys after watching memes on valentines day expenses pic.twitter.com/zelW25VOsb

— AkelaBhediya (@Akela_Bhediya_) February 10, 2023
POV: it's the weekend before Valentines Day 🍷😂🥲#afflecks #afflecksmcr #valentines #valentinesday #valentinesgifts #giftsforher #giftsforhim #valentine #love #lovegifts #treatyourself #urbangreenbank #memes #friends #friendsmemes #funny pic.twitter.com/mNqhJhqDOu

— Urban Greenbank (@UrbanGreenbank) February 10, 2023
Valentines day is tomorrow and I couldn't BE anymore single! pic.twitter.com/mXn5ROTRwT

— Chandler Bing Parody (@ChandlerBing_12) February 13, 2023
Ajay Devgan:- Nhi yaar kiss karke laal nhi hui hai meri lips💋
Kajol:- tho kaise hui hai
Ajay:- ✌️✌️🧡 (iykyu)#KissDay2023 #KissDay #AjayDevgn pic.twitter.com/6ab9bXJMLP

— Harshit Jain👀 (@choleebhatureee) February 13, 2023
Valentines day funny pickup lines
Me without you is like a nerd without braces, a shoe without laces, aSentenceWithoutSpaces.
Valentine's without you is like a broken pencil. Pointless.
Do you have a BandAid? I just scraped my knee falling for you.
I don't need Twitter, I'm already following you.
 Could you lend me a hug? I promise to give it back. 
You look so fine, please be mine!