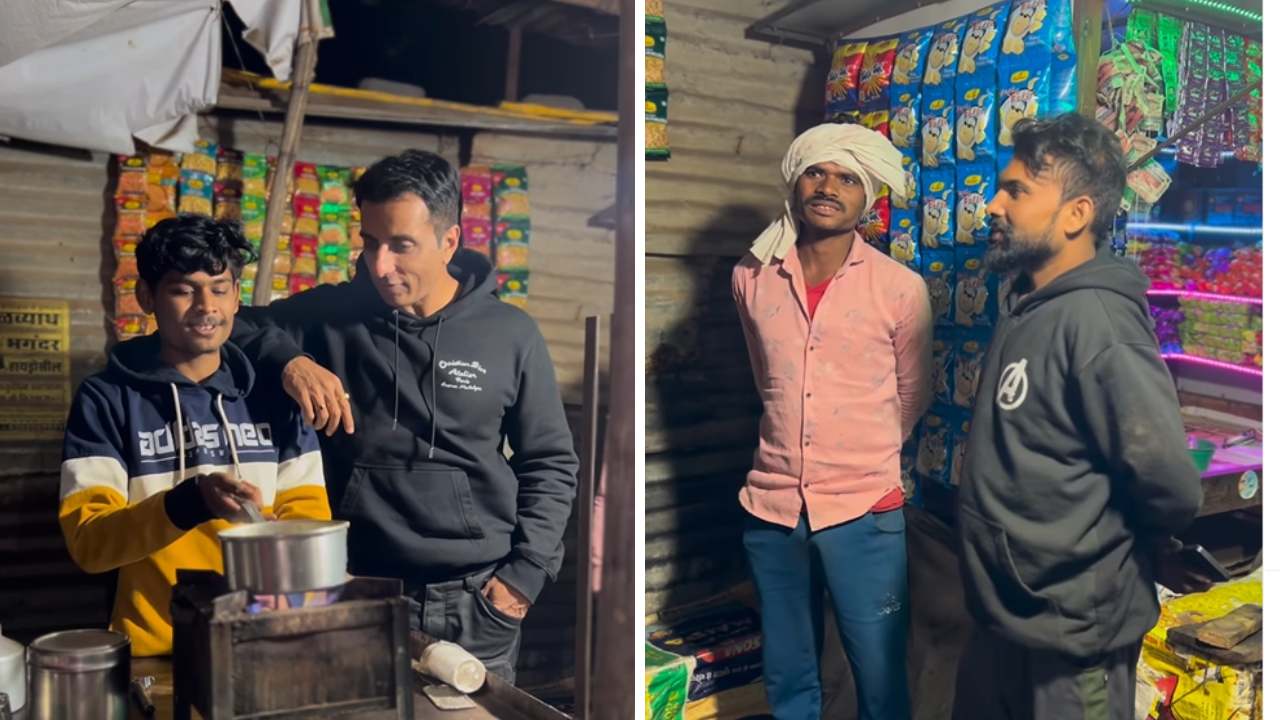 Bollywood hunk Sonu Sood has become a household name ever since the actor did a heroic job while helping the needy during the corona outbreak. Sonu has over and over again inspired humanity,and yet again the actor was spotted schooling a person who was chewing 'Gutka' on road. This happened while Sonu Sood was traveling from Chandrapur to Nagpur by his car and stopped near a coffee/tea stall on the road. The video was posted on his Instagram account and fans are going gaga over his action. Check it out.
Video of Sonu Sood making man spit Gutka
On his journey from Chandrapur to Nagpur, Sonu Sood stopped at a coffee shop run by a young boy Akhsay Nagoshe on the highway. The actor can be seen conversing with the boy who was making coffee for him. Later he asked about his coffee sales in a day to which the boy replied saying 200-300 cups a day. Sonu seemed really surprised and instantly asked for a partnership saying "Mujhe partnership dede re". The duo had quite a fun banter. 
A moment after Sonu was seen conversing with a guy who was present near the coffee stall. While talking he saw the guy who was owner of the paan shop nearby chewing Gutka. Sonu asked him to spit it out. He said  "Abey Gutkha kyu khata hai bey?"and then  "Band kar gutkha khana. Chal Gutka fek udhar."Before leaving, Sonu again asked him "Band Karega na" and extended his warm wishes and luck to the boy selling coffee. The video was posted on Sood's Instagram handle and fans were seen praising the actor, one even commented that he is the perfect PM candidate for the country.