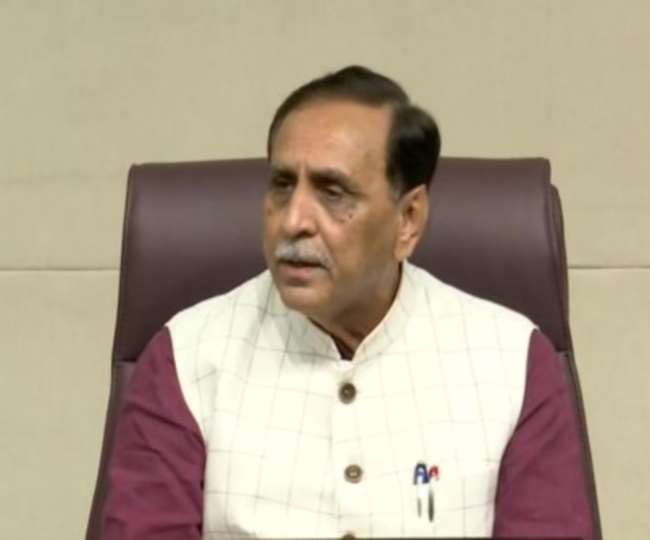 Gujarat Chief Minister Vijay Rupani Resign:
Vijay Rupani Gujarat Chief Minister on Saturday i.e., 11th September 2021, resigned from his post after meeting Gujarat Governor Acharya Devvrat.
After his resignation, in Gandhinagar, Rupani said that I want to thank the BJP for giving me the opportunity to serve as the Chief Minister of Gujarat. During my tenure, I got an opportunity to add to the development of the state under the leadership of PM Narendra Modi. Hours after the inauguration of Sardar Dham of Vishwa Patidar Samaj in Ahmedabad, Vijay Rupani's resignation is being seen as the Patel Power of Patidar Samaj in Gujarat. 
Union General Secretary BL Santosh suddenly reached Gandhi Nagar on Saturday, where he had a meeting with state president CR Patil and state in-charge Ratnakar. After this Vijay Rupani resigned from his post.
So, in this article further, let's know more about Vijay Rupani Biography, his net worth, age, political career, family, etc.
Vijay Rupani Biography:
Also known as Vijay Ramniklal Rupani, Vijay Rupani is an Indian politician from Bhartiya Janta Party (BJP) and was the former Chief Minister of Gujarat who served from 7th August 2016 to 11th September 2021. Vijay Rupani is also a member of the Gujarat Legislative Assembly from Rajkot West.
Vijay Rupani Age:
Born on 2nd August 1956, Vijay Rupani is 65 years old.
Vijay Rupani Wife:
Vijay Rupani is married to Anjali Rupani.
Vijay Rupanni Net Worth:
As per the reports, Vijay Rupani's net worth is Rs.8.26 crore.
Vijay Rupani Political Career: 
Starting his career as a student activist, Vijay Rupani joined RSS and subsequently joined Jan Sangh in 1971. Vijay has been associated with Bhartiya Janta Party since the party came into existence. Vijay even got imprisoned during the emergency in 1976 for 11 months. 
On 19th February 2016, Vijay became the BJP State President until August 2016. In August 2016, Rupani was sworn in as the Chief Minister of Gujarat.
Who will be the new Gujarat CM?
The names of Deputy Chief Minister Nitin Patel, Union Minister Mansukh Mandaviya, Union Minister Parshottam Rupala, and Gujarat BJP Vice President Govardhan Zadafia are the most discussed in the race for the post of Chief Minister.