Jagran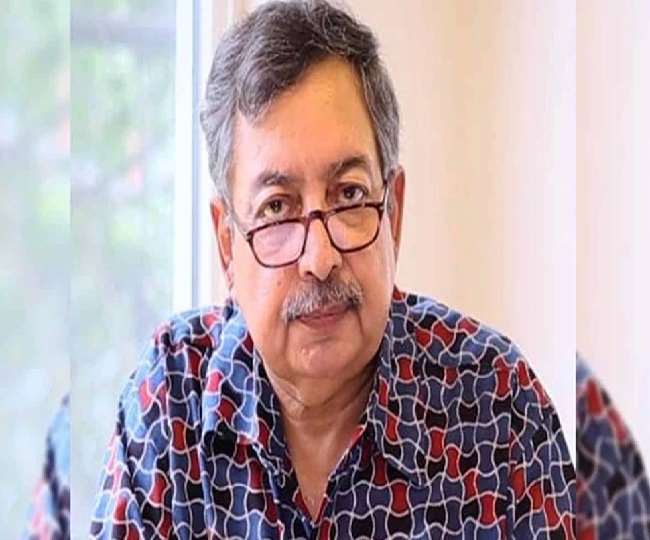 Vinod Dua passes away : Senior journalist Vinod Dua passed away on Saturday. His daughter has given this information. His colleagues and fellow journalists across the country are condoling his death.
Vinod Dua Biography
Vinod Dua date of birth is 11 March 1954. He is a well-known Hindi television journalist and program director from India, honored with Padma Shri. Presently he is the principal presenter and news reader of NDTV India, the news channel of New Delhi Television. A veteran of thousands of hours of broadcasting, Vinod Dua is an anchor, political commentator, election analyst, producer and director.
However, Senior journalist Vinod Dua is currently admitted in the Intensive Care Unit (ICU) and his condition is very critical. Vinod Dua's daughter and actress Mallika Dua gave this information on Monday. Dua was admitted to the hospital earlier this year after being infected with the coronavirus.  
Chinna Dua Demise 
Padmavati 'Chinna' Dua, wife of 67-year-old Vinod Dua, who has worked for news channels such as Doordarshan and NDTV and a well-known face of Hindi journalism, died in June after fighting a long battle against Covid-19. 
Vinod Dua Early Life 
Vinod Dua's early upbringing was in the refugee colonies of Delhi. His family shifted from Dera Ismail Khan after India's independence in 1947. He got a degree in English Literature from Hans Raj College and received his Master's degree in Literature from the University of Delhi. Up Ke Liye was anchored by Vinod till 1984. 1984 was a landmark in Vinod's career as he enjoyed. He used to host a daily morning program called Pratidin on Sahara TV in 2000–03.
Vinod Dua Awards List 
The first electronic media journalist to be conferred with the BD Goenka Award for Excellence in Journalism in 1996. 
In 2008, Padma Shri was awarded for journalism. 
D Lit. "Honoris Kausa" from ITM University, Gwalior in 2016.
Vinod Dua Family
Vinod Dua married Padmavati Dua who is also known as Chinna Dua. The couple has two children named Bakul Dua and Mallika Dua. Mallika dua is an Indian film actress & comedian. wife Chinna Dua, died on 11-06-2021 after a long battle with complications of COVID-19.