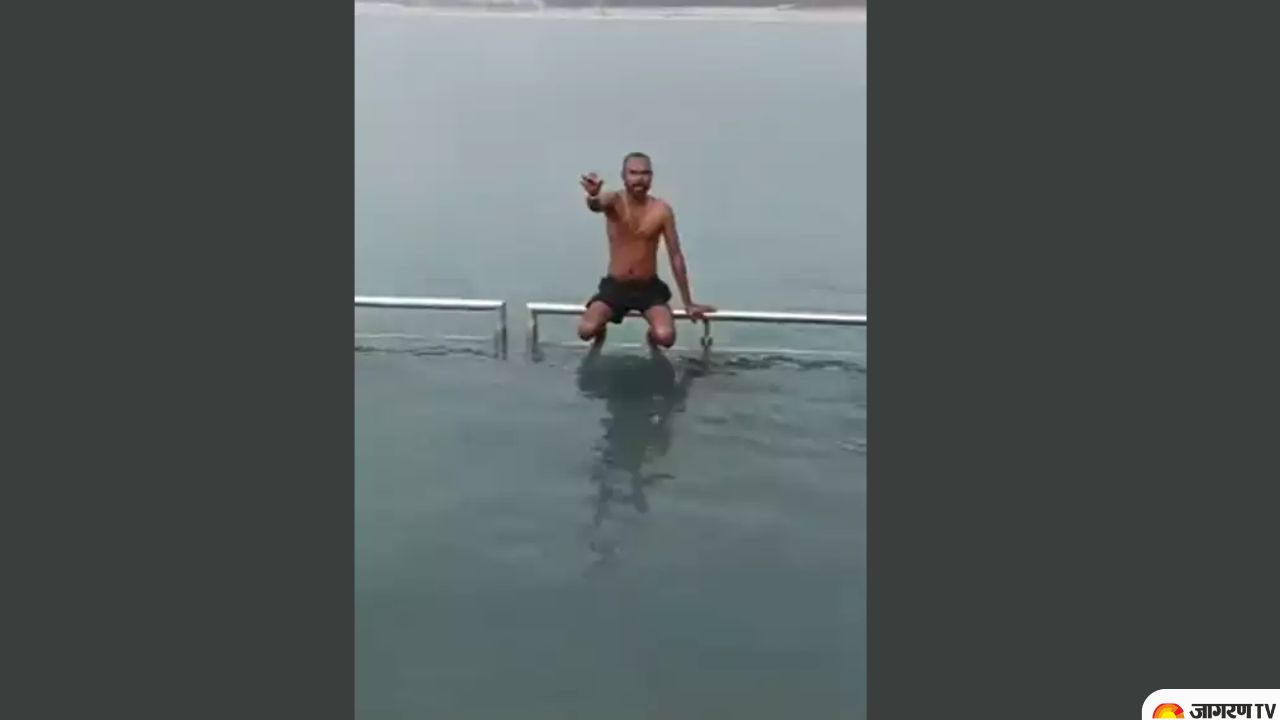 The spine-chilling winters in North India is making everyone shiver. The temperature has dropped to 3-5 degrees celsius. At the same time, an Instagram user Ashutosh Shukla has shared a video of the man who is ready to plunge into cold river water to take a holy dip on the behalf of the devotees. He is also charging Rs 10 for each dive that he is taking. 
User named the video "Naya Rozgar"
The Twitter user Ashutosh K Shukla captioned the video as "Naya Rozgar" (New Employment). The video has been watched by 71000 people so far. Check out the video here. 
The man is seen sitting shirtless on the railing above the water and telling people to pay Rs 10 if they want him to take a dip in their name. "Brothers and sisters, if you don't want to take a dip, tell me your name, get a receipt of Rs 10, and I will take a dip on your behalf," the man is heard saying.
Watch Video
Although the time and place of the video is not confirmed yet, but people are awestruck after watching the courage of the person to go again and again in the freezing water. 
See the reactions of netizens