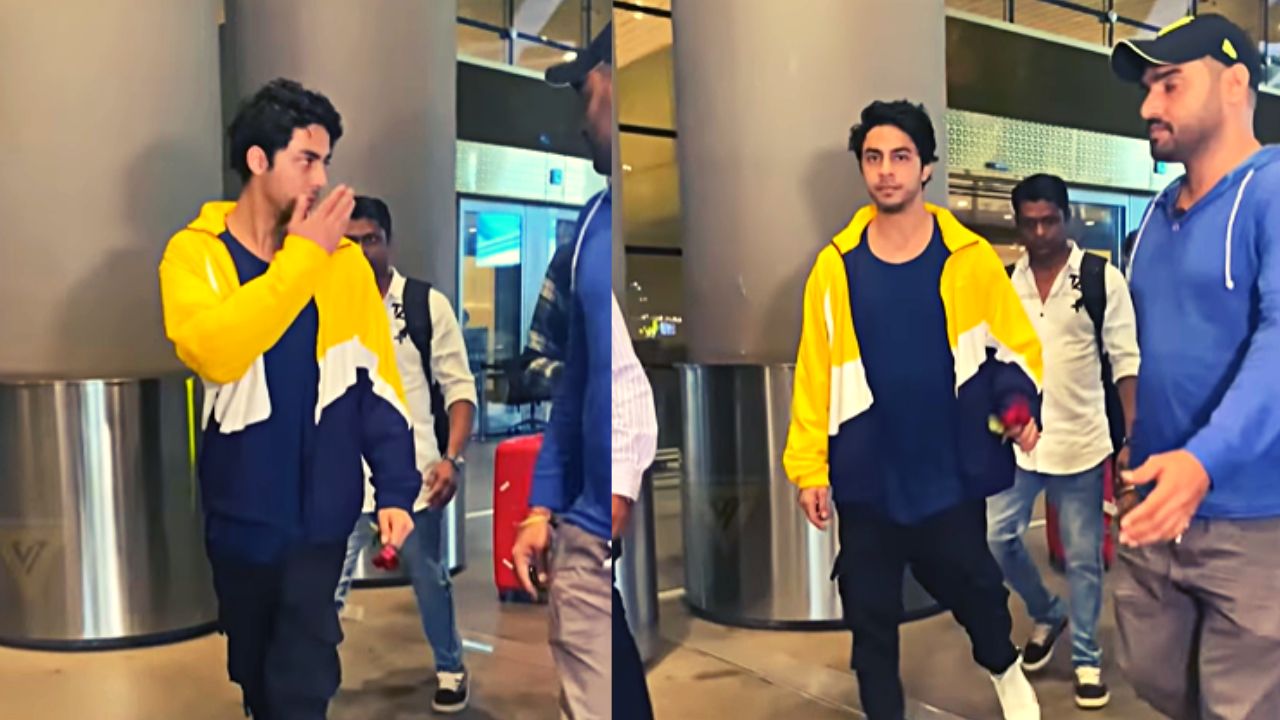 Shahrukh Khan's son Aryan Khan after facing a hard time over alleged drug case is now back all set to debut in Bollywood, the star kid recently has been winning over the internet with his stylish photoshoots resembling Shah Rukh Khan and now his kind gesture towards the fans is going viral on social media. Aryan was recently captured in a dawn photo at the Mumbai airport as he returned from an unidentified location. He was wearing a blue t-shirt, a coat, and black jeans. Aryan, like Shahrukh, didn't fail to say salaam when the starkid was approached by a few fans as he made his entrance.
Aryan Khan accepts rose from the fan
Shahrukh Khan never disappoint his fans no matter what the situation, and that is probably the reason why he is adored by millions and even in this boycott trend why Shahrukh's comeback is the highly awaited one.Aryan Khan received a red rose from a fan at the airport, to whom he afterwards extended a salaam, and appears to be following in his father's footsteps. Aryan also fulfilled the requests of a lot of his fans who wanted to take pictures with him. This delighted online users to the point that they expressed their happiness and complimented his manners.
SRK fans have a meltdown over Aryan's behavior
A fan commented 'Just giving the Salaam like his Dad' while the others said "I wish jab bhi 1st tym mumbai aau bus aryan ko dekh lu…", Never seen him smile. Wud love to see him smile tho", "The way he did that Salam thing like his father 🥺", "Handsome just like his father."
Aryan Khan fun banter with Shahrukh Khan
Aryan Khan recently posted a series of photographs when he collaborated with a popular shoe brand, Gauri Khan along with Shahrukh khan took to the social media to compliment his style and the 'My Boy' war started. Shahrukh then commented "Looking really good!!…and as they say, that whatever is silent in the father….speaks in the son. By the way, is that grey t-shirt mine." to which Aryan sarcastically replied 'Your genes and T-shirt Haha'. Aryan Khan is reportedly working on an OTT project that will be a spoof of Hollywood, according to other reports.