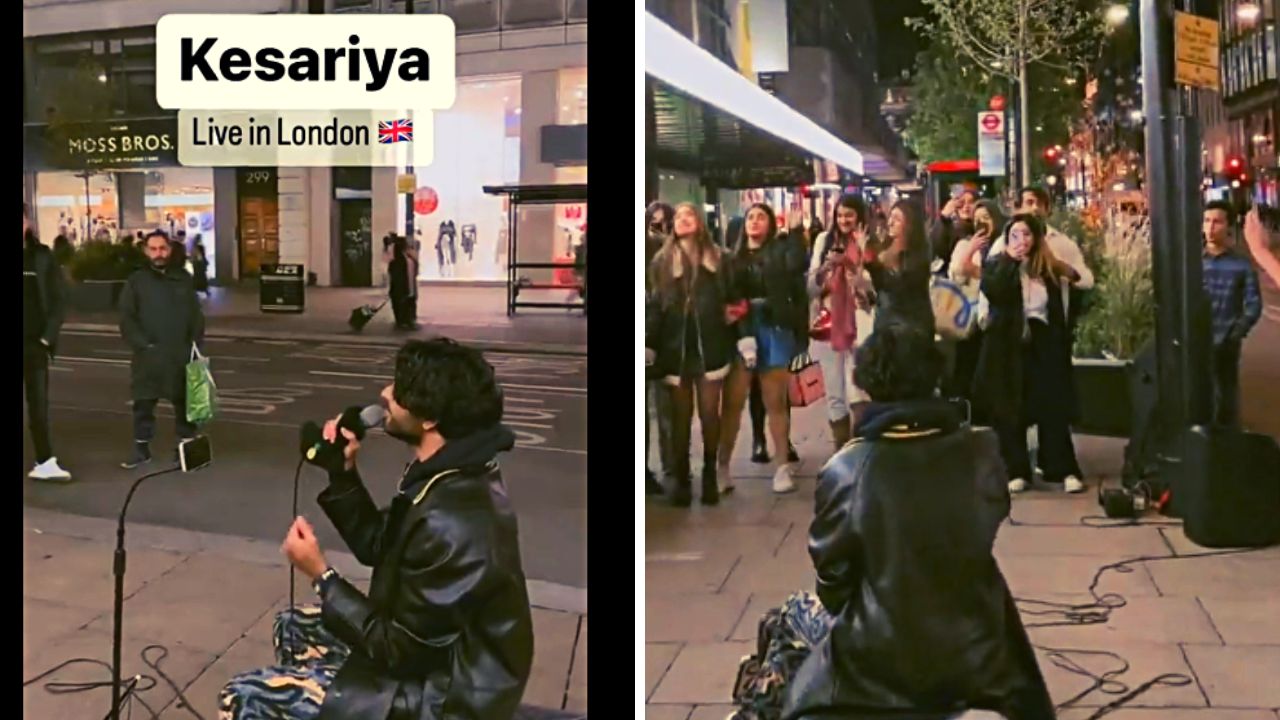 The craze of Kesariya from the Ayan Mukerji directorial Brahmastra has reached overseas, well, it's not hard to believe that Alia Bhatt and Ranbir Kapoor's Brahmastra track crooned by Arijit Singh is one of the most played romantic track of the year not only on music platforms but also on Instagram reel which gave the song the worldwide exposure and now in a viral video a musician can be seen jamming with a huge crowd in the NewYork street on this masterpiece. Industrialist Harsh Goenka shared this video on his social media which went viral within an hour.
Musician singing Kesariya on New York streets
Harsh Goenka shared the clip captioning it by "Meanwhile in the main roads of London… what a lovely beat this song has!" A street performer can be seen in the video playing the popular Kesariya song from Brahmastra while seated on a bench surrounded by many Indians. In the video, you can see the crowd of Bollywood lovers humming along with the singer's words even singing the chorus. Soon after a few more people are seen pausing to sync in the song. 
Internet is in love
The video currently holds 108.4K views just on twitter along with thousands of repost and Instagram posts. One of this generation's most acclaimed vocalists, Arijit Singh, performed Kesariya alongside Pritam Chakraborty and Amitabh Bhattacharya in the film Brahmastra part one Shiva.

A user commented "One of the best songs i heard in Hindi in latest times.." while others said "Lovely song to make people dance on the street far away from Mumbai. Our songs have magic, one of the reasons why Bollywood is firmly entrenched all over the world.", "Just soothing and positive vibes .. kesariya" "This song is all about lyrics, it sounds good even without music…"