Viral Video: Son does something shocking to help his mother fight cancer, Netizens are in tears, Watch here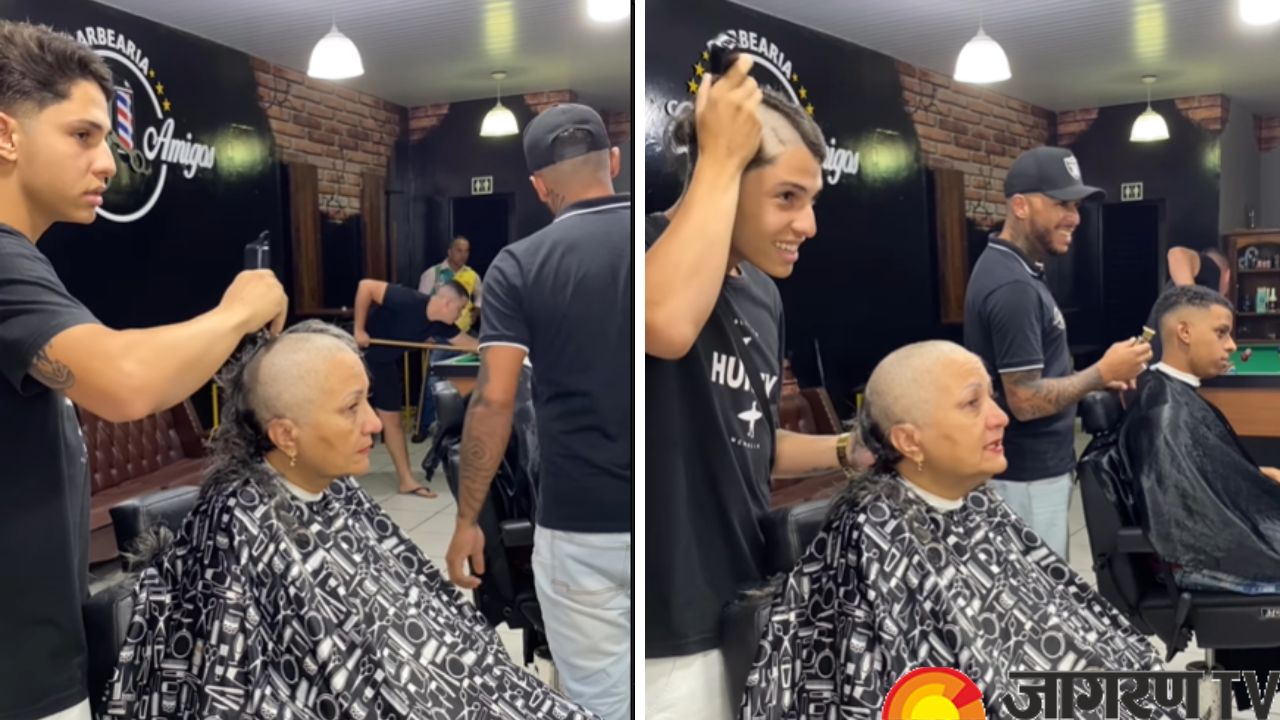 People battling cancer know the physical and mental pain that they have to go through every day to live the next day. Not only this, but the treatment also consists of a lot of pain and is not so easy to handle. And people battling cancer need constant compassion and support. A recent trending video on social media captured the incredible act of love and solidarity and captivated the hearts of millions. A touching video of a barber shaving his head in support of his mother's battle with cancer has left internet users inconsolable as his coworkers also showed their support.
Watch video here
The touching video, which Guilherme Magalhaes posted on Instagram, demonstrates a son's love for his mother. The barber can be seen in the video trimming his mother's hair as she is through chemotherapy. The barber, Guilherme Magalhaes, comforted her mother and shaved his head to demonstrate his support. The coworkers that joined Guilherme are also receiving acclaim online for their kind act in support of their mother.
Video gets praised by Netizens
This touching movie has received a tonne of attention since it was released. 49.5 million people have watched and 3.9 million people have liked the video. All throughout the world, it has acquired a lot of respect, and the video has inspired everyone. Internet users were moved to tears as they expressed their thanks and appreciation for the inspiring scene.