Jagran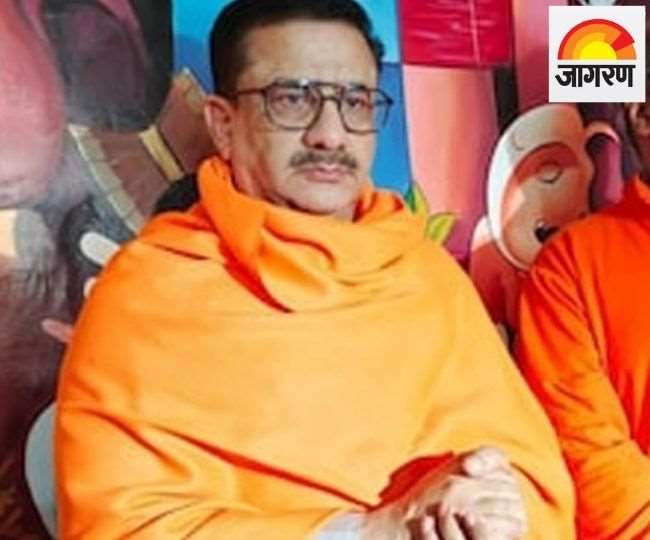 Wasim Rizvi Biography: 
Former Shia Waqf Board Chairman Waseem Rizvi today converted to Hinduism at Dasna Temple in Ghaziabad. 
Who Is Wasim Rizvi?
Jitendra Narayan Tyagi, formerly known as Wasim Rizvi, was a former member and chairman of the Shia Central Waqf Board of Uttar Pradesh, India. Waseem Rizvi converted to Hinduism on 6 December 2021 in the presence of the Chief Priest of Dasna Temple (Ghaziabad), Yeti Narasimhanand Giri Maharaj. He is best known for petitioning the Supreme Court of India as well as producing the Bollywood film Ram Ki Janmabhoomi.
Wasim Rizvi Early Life & Family
Wasim Rizvi's father was a railway employee. Rizvi was elected a Samajwadi Party (SP) corporator from the Kashmiri Mohalla ward of the Old City in Lucknow in 2000 and became a member of the Shia Central Waqf Board in 2008. In 2012, Waseem Rizvi was expelled from the SP for six years, accusing him of misappropriation of funds. Rizvi later got relief from the court.
Wasim Rizvi  Controversy   
In January 2018, Rizvi wrote to the Chief Minister of Uttar Pradesh and the Prime Minister of India, demanding the abolition of madrassas, saying that some of them act as breeding grounds for terrorists instead of ensuring employment for Muslims. In response, the All India Faizan-e-Madina Council (AIFMC), a Bareilly-based religious organization, announced a reward of Rs 10,00,786 and a free Haj pilgrimage for anyone who beheaded Rizvi.
In September 2018, Rizvi stated that homosexuality was prevalent in madrassas in India. In January 2020, Rizvi said, "Some people believe that the birth of a child is a natural process and should not be interfered with. Giving birth to more children like animals is harmful to society and the country. It will be good for the country if a law is implemented for population control."
Why is Wasim Rizvi in the news?
Being a Muslim, he changed his religion to Hindu and he has remained the subject of discussion due to constant speaking against Islam religion.