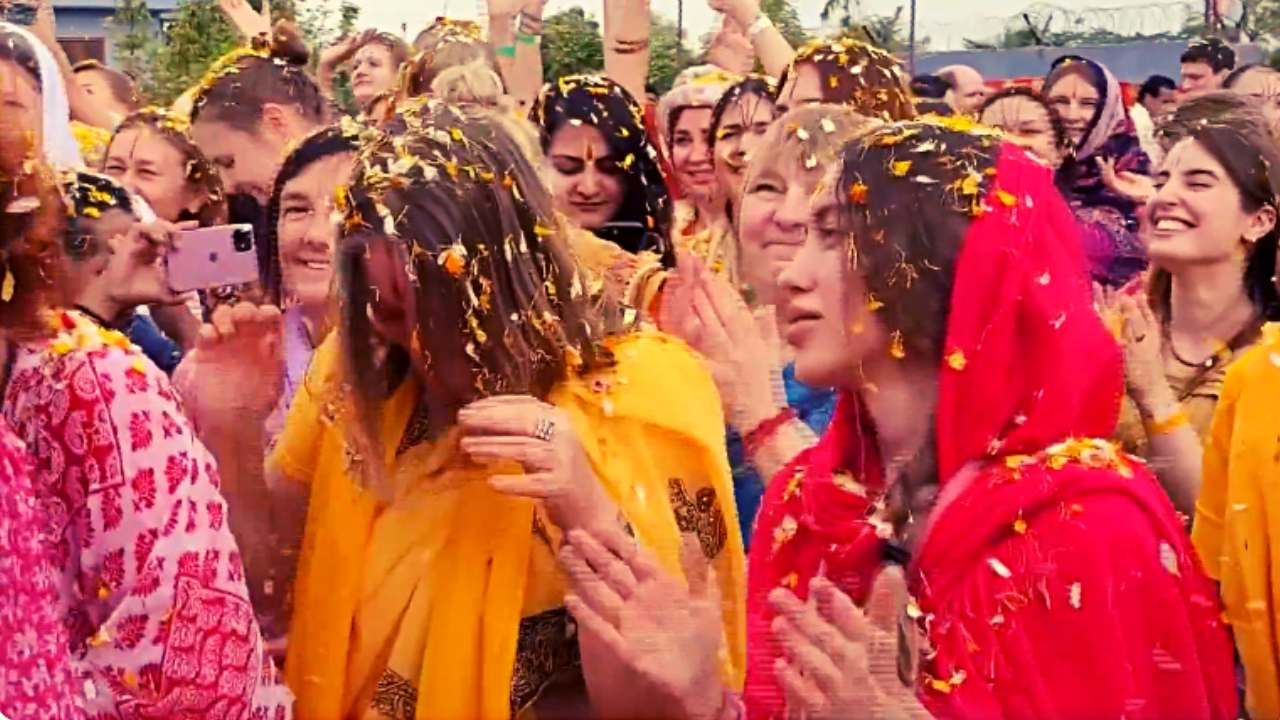 Holi 2023 Vrindavan: Holi is just around the corner, announcing the arrival of spring. The season is one of the most awaited in the country. India is celebrating Holi on March 8th 2023. It is no secret that the Holi celebrated in Mathura, Vrindavan and Barsana are one of the best celebrations in the entire world. The birthplace of Lord Krishna and Goddess Radha, this place signifies their love life, devotion and a lot of emotion and holds a great importance in every Radha-Krishna devotee's life. Like we know Mathura, Vrindavan is also a home to a large no. of foreigners who worship Kaanha, and every year during this time a lot of foreigners travel to his place to celebrate Holi.
Holi 2023: Holi celebration in Vrindavan and Mathura
The love between Radha and Krishna developed and blossomed in Mathura's outskirts. Unlike the whole of India, in UP Holi is celebrated on a much larger scale. From their own town of Nandgaon, Krishna and his friends would travel to Radha's village of Barsana in order to tease and play with them. But the girls used to purposely beat the boys with sticks. Like every other Radha-Krishna Leela, this one also became traditional and has now evolved into a more colorful form. Holi is one of the most vibrant festivals here and is celebrated in many more forms which includes Phoolon wali holi, Lathmar Holi, colorful Holi etc. 
Holi 2023: Foreigners celebrates Holi in Mathura, Vrindavan
Recently a video of ANI highlighted some of the best moment captured in Vrindavan and Mathura where the foreigners and Krishna Devotees were seen playing Phoolon wali holi, truly a sight to behold as the crowd looked so calm and gentle while celebrating with pure zeal and happiness.