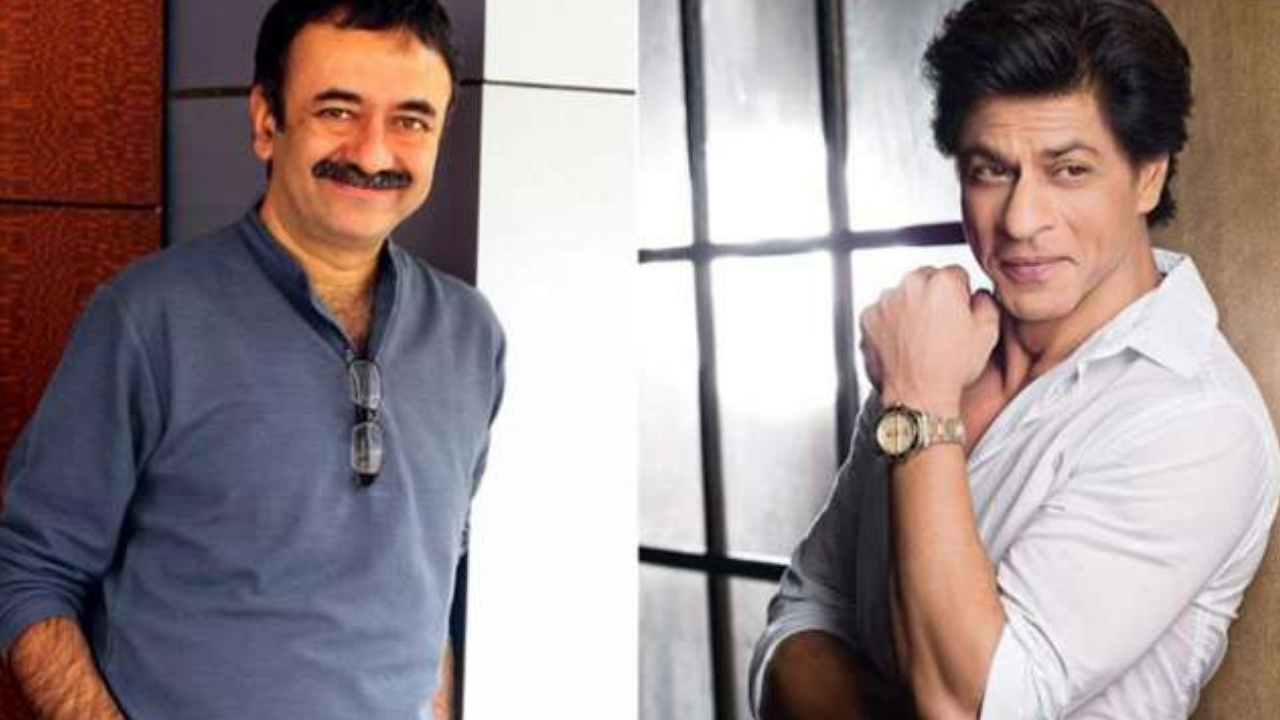 Bollywood King Khan Shahrukh Khan is back with his new project and old avatar. Yes, we are talking about his upcoming film with none other than ace filmmaker Rajkumar Hirani who has given Bollywood some of the most iconic characters in history including 3 idiots, PK, and Munna Bhai. For the past few days Shahrukh's team was constantly hinting about his new flick and now SRK has himself cleared all the air by dropping the introductory teaser for the same. Check it out.
Shahrukh Khan to appear in Rajkumar Hirani's 'Dunki'
SRK dropped a 1 min 40 sec clip on his official Instagram. The video starts with Shahrukh looking at the poster of Rajkumar Hirani's best ever films and is soon after joined by the director himself who akss him what's the matter. To which SRK replies 'Kuch nahi bas dekh rha tha Ranbir Kapoor in Sanju, Aamir as Pk, Sanjay Dutt of course Munnai Bhai mere liye bhi kuch hai ya'. To which Mr. Hirani replies 'Sir ek hai to' and Sahrukh excitedly asks whether it has comedy, emotions and Romance and gets a nod in all the three. He then asks the name of the film and hears 'Dunki' in reply. 
Alongside the introductory teaser SRK wrote "Dear @hirani.rajkumar sir, Aap toh Mere Santa Claus nikle. Aap shuru karo main time pe pahunch jaunga. actually main toh set par hi rehne lagunga!Feeling humbled and excited to finally work with you.Bringing to you all #Dunki in cinemas on 22nd December 2023.
 

 

 

View this post on Instagram


About shahrukh Khan's 'Dunki'
In the video, SRK and Hirani discuss Dunki, which will feature comedy, emotion, and romance but will be lacking of SRK's iconic posture. The actor joked that he would gladly have his arms chopped off to appear in one of his films. As much as the duo of SRK and Rajkumar Hirani emphasised on the name 'Dunki' we are sure in the upcoming updates we are going to know more about the reason behind. 

Shahrukh Khan's upcoming film
Dunki is Shah Rukh Khan and Rajkumar Hirani's debut collaboration. In addition to Dunki and Pathaan, Shah Rukh is working on Atlee's project. Pathan, starring Deepika Padukone and John Abraham, will be released in theatres on January 25, 2023.