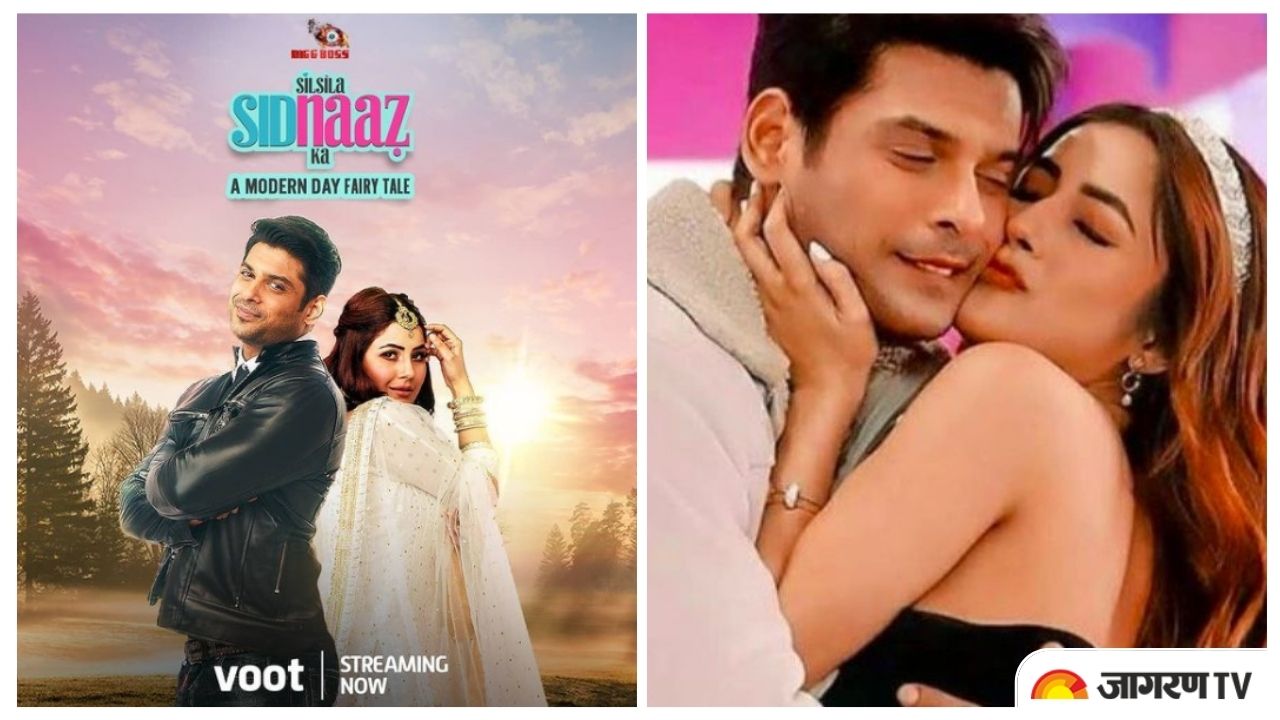 Silsila SidNaz Ka: Finally the wait is over. The beautiful love story of Sidharth Shukla and Shehnaz Gill from Bigg Boss 13 is now streaming on Voot. Bringing the audience's most favorite couple Sidharth Shukla and Shehnaz Gill, Voot has finally released the movie dedicated to their modern-day fairy tale. The story of SidNaz as'Silsila Sid Naaz Ka'.
Where to watch the movie  'Silsila Sidnaaz Ka'?
The journey of Sidharth Shukla and Shehnaz Gill is now streaming as a movie on the OTT platform Voot. Sharing the poster of the film, Voot's official post's caption reads, "You wanted it and we got it! Bola tha na kuch dhamakedaar hone wala hai 🕺 If you are happy and you know it, say #SIDNAAZ! #SilsilaSidNaazKa is streaming now only on Voot."
 

 

 

View this post on Instagram
What is Silsila Sidnaaz Ka?
Let us tell you that in the film 'Silsila Sidnaz Ka, the makers have rewind back the journey of 'Bigg Boss 13' house of Siddharth Shukla and Shehnaaz Gill. While their journey is from BB 13 the film surely has a different way to bring their beautiful love story on screens. The film will bring the essence of romance through their journey. Not only romance but everything Sidharth and Shehnaz had from friendship to love to romance to care. The fans will also get to see some unseen footage from the Bigg Boss 13 house. 
This interestingly woven film 'Silsila Siddhanaz Ka' will narrate the ups and downs of the relationship of Shehnaaz and Sidharth keeping you hooked till the end.
Special song in Silsila Sidnaaz Ka
It is also being said that the film Silsila Sidnaz ka is a modern-day love saga and will be more special with the unique story and special songs by the popular rapper – RCR.