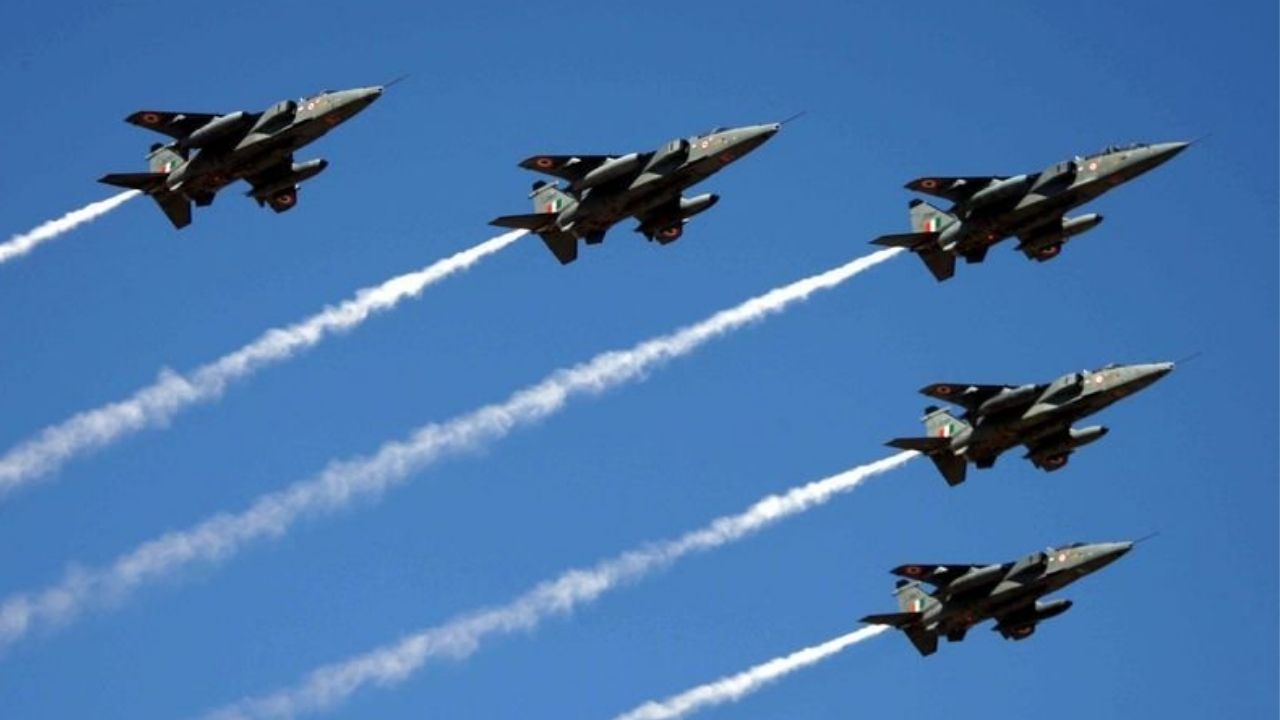 Indian Airforce force (IAF) has reportedly ranked 3rd strongest airforce in the world in a new list. The World Directory of Modern Military Aircraft (WDMMA) released the 2022 Global Air Powers Ranking, which ranked the Indian Air Force third beating behind People's Liberation Army airforce aka Chinese air force. The air power Index score was determined by comparing the fighting strength and resistance power of the system. 
IAF surpasses China and France in Air power index
Not just China but, as per the report the IAF has surpassed the Japan Air Self-Defense Force, the Israeli Air Force, and the French Air and Space Force in terms of strength. In the Global Air Powers Ranking (2022), the United States Air Force obtained the highest score. A country's military air power is measured not just in terms of total aircraft, but also in terms of quality and fleet balance.
How does WDMMA calculates the Air power index
As per WDMMA, The World Directory of Modern Military Aircraft (WDMMA) examines modern military air services around the world by taking into account a variety of aspects and producing a thorough report that details the current strengths and underlying flaws. In this sense, a power is judged not just on its overall number of aircraft, but also on the quality and diversity of its collection. The current WDMMA list includes 98 countries, 124 air services including the Army, Navy, and Marine Corps of duty, and 47,840 aircraft in total.
The website mentioned giving more preferences to the aspects majorly overlooked while ranking the Index power. Special-mission, specialised bomber force, CAS, training, and on-order units are accorded more weight than other categories, which are sometimes disregarded by some nations. The United States Air Force holds the highest attainable TvR score of 242.9 as per the reports.