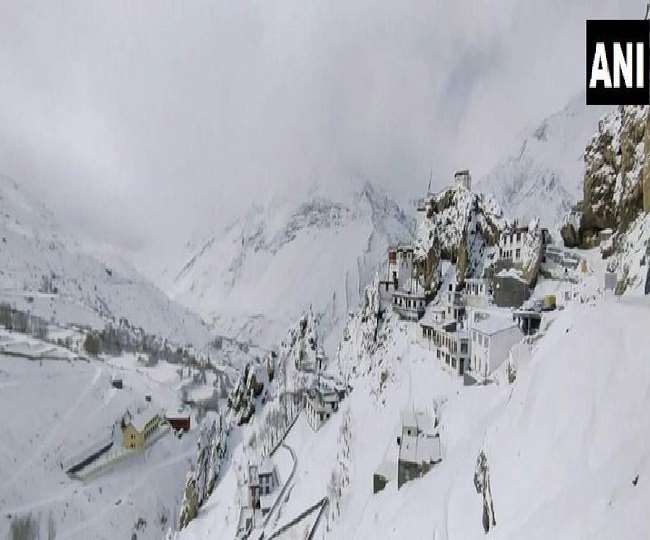 Disaster in Kerala
Heavy rainfall has been experienced by several parts of the country since few days now and this has been creating problems for the general public. The torrential rainfall proved to be disastrous for Kerala where several people lost their lives due to flood and lack of food. Houses of People in Kerala got washed away by the flooded water. The armed and rescue forces have been trying hard to rescue people and provide them a safe atmosphere and all the other necessary items such as food and water. The level of water has also increased in rivers. A house in Mundakayam, Kottayam got washed away due to heavy flow of river water.
The Dam Safety Authority has issued Orange alert for Idukki dam reservoir. Red and Blue alerts have been issued for two other reservoirs of the state.
Rainfall in Himachal Pradesh and Uttarakhand
Himachal Pradesh on the other hand faced heavy snowfall today. Red Alert has been issued for heavy rainfall in the state of Uttarakhand. Chamauli in Uttarakhand also faced heavy rainfall. As a precautionary step, the Badrinath Yatra has also been halted for the time being. 
Rainfall in Delhi NCR and other regions
Delhi NCR faced rainfall for the whole night causing water logging in several areas of the capital region. The office Chief Medical officer, situated at Sector 39, Gautam Budhh Nagar, faced water logging due to the rainfall which toom place for the whole night and is still continuing. Apart from this, The Ghazipur Fruit and Vegetable Wholesale Market of Delhi also faced water logging. 
 Red alert has been issued for many areas of Uttar Pradesh as well since they can also face heavy rainfall today. Other than this, medium rainfall has been predicted for many regions of Haryana.