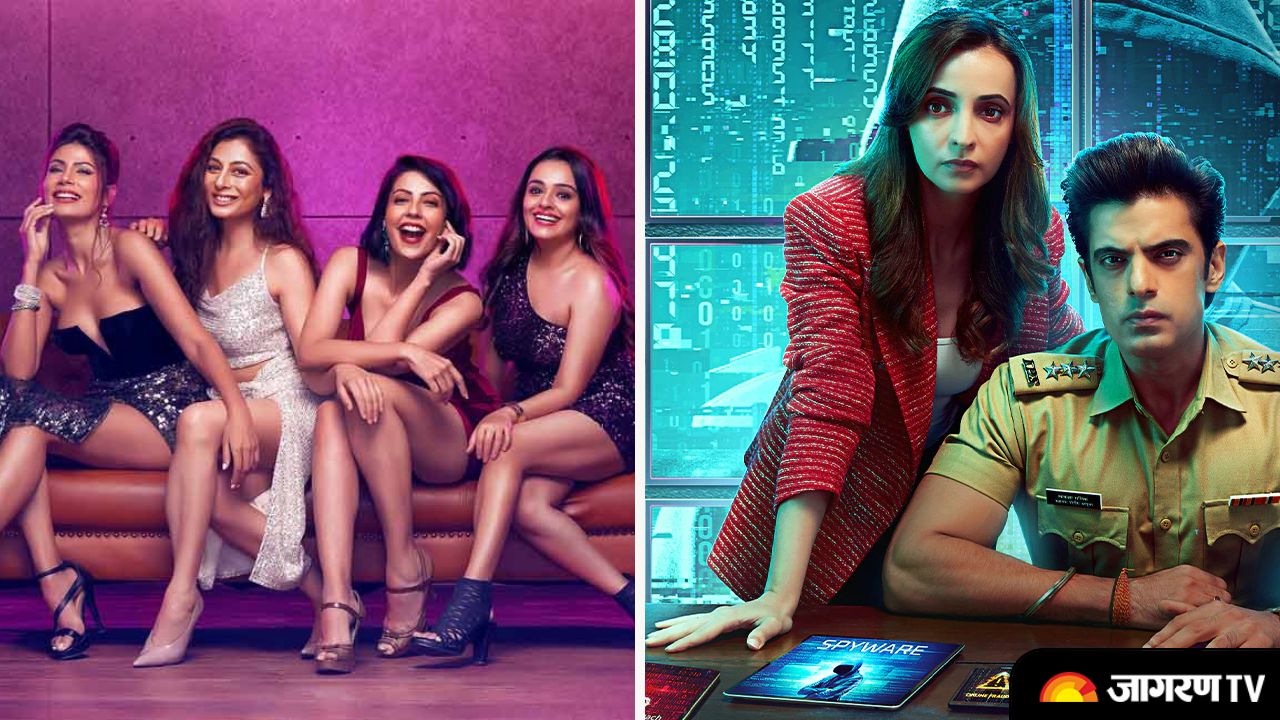 Weekend Releases 13th To 18th June: Having difficulty keeping up with the most recent releases? Here's a look at what's new on OTT platforms this week in various languages.
First Kill
First Kill is a vampire romance drama that premiered on Netflix on June 10, 2022. The show's protagonists are queer, and we will see romance between a teen vampire Juliet Fairmont, played by Sarah Catherine Hook, and a teen vampire hunter Calliope Burns, played by Imani Lewis, who are both out for their first kill. The series has eight episodes, all of which were released on the same day.
The Broken News
The Broken News, starring Sonali Bendre, Jaideep Ahlawat, and Shriya Pilgaonkar, premiered on Zee5 on June 10, 2022. All eight episodes of the eight-episode show were released on the same day and can be binge watched this weekend. The plot of the show revolves around a rivalry between two leading news channels with opposing ideologies who compete to uncover a controversial conspiracy.
Intimacy
Laura Sarmiento and Verónica Fernández's Spanish show premiered on June 10, 2022. The plot revolves around the life of a rising politician whose career is turned upside down when she becomes embroiled in a sex scandal. The show, starring Patricia López Arnaiz, Itziar Ituo, and Verónica Echegui, is about four women's blurring lines between private and public matters.
Udan Patolas
This six-episode series, starring Sukhmani Sadana, Apoorva Arora, Poppy Jabbal, and Aastha Sidana, premiered on Amazon miniTV on June 10, 2022. The show follows four Punjabi women who move to Mumbai in search of their dreams, aspirations, and independence while dealing with relationship and friendship ups and downs.
Peaky Blinders Season 6
Peaky Blinders is a British crime drama that will premiere its sixth season on Netflix on June 10, 2022. The plot revolves around the pursuit of Inspector Chester Campbell and the notorious and feared criminal clan led by Tommy Shelby. Season 6 will be the series' final season, and it will focus on the Shelby family's internal conflict.
That's My Time with David Letterman
If you are looking for a relaxing, humour filled weekend then comedian David Letterman's stand up sets and conversation videos might be it. The five episode long series will release on Netflix on June 12, 2022. The season will also feature some renowned comedians who will share anecdotes and will also sit down for a little chit chat with David.
Fairfax Season 2
On June 10, 2022, Amazon Prime's Fairfax will return to the OTT platform. Skyler Gisondo, Kiersey Clemons, Peter S Kim, and Jaboukie Young-White star as four American friends who live on Fairfax Avenue in Los Angeles and strive to be at the top of the latest popularity game.
Cyber Vaar
The show, which stars Mohit Malik, Sanaya Irani, Indraneel Bhattacharya, Neha Khan, and Keshav Uppal, is a cyber crime series that premiered on Voot on June 10, 2022. The show is about TRACE, a Cyber Crime Cell Mumbai unit made up of a Senior Inspector, an IT expert, and a constable who work to eradicate cybercrime in Mumbai.